Drug and Alcohol Rehab
for Professionals​
Drug and alcohol addiction can happen to anyone, even professionals who are trained to help others. It's important to seek help if you are struggling with substance abuse. Findlay Recovery is has programs designed specifically for professionals so we can provide a safe and supportive environment for those seeking to regain control of their lives. We understand the unique needs of professionals, such as maintaining privacy and continuing their work responsibilities.
LEARNING ABOUT SUBSTANCE ABUSE AND PROFESSIONALS
Professional Addiction
Statistics & Treatment
​
Data from the National Survey on Drug Use and Health conducted in 2018 indicates more than 22 million Americans, from all demographics, struggle with addiction. Addiction is a disease without boundaries. It cares little about age, race, sexual orientation, educational background, or economic status. It is likely most people know someone who struggles with an addiction to drugs or alcohol. For many who could benefit from alcohol and drug rehab, there are often barriers to seeking or getting treatment. For some, a critical and significant obstacle is work. They may feel they cannot leave to go to an inpatient treatment program or worry about taking time off to seek treatment to overcome addiction. Some may be concerned about losing their employment if they take time off for rehab, and others may struggle to put treatment needs ahead of their employment responsibilities. This is especially true for business owners and operators who worry their business may not operate smoothly or effectively without their presence in the office.
These worries are common for high-level professionals and other working professionals in the business community. People in the highest level of business management, such as CEOs and CFOs, lawyers, doctors, and a variety of other powerful working professionals may have trouble admitting their problems with substance abuse and addiction. However, this does not mean they are any less likely to experience issues related to substance abuse.
Substance abuse can affect anyone, regardless of their profession or how much money they make. In fact, studies show that adults in the United States that have a college education and fall into higher income brackets are actually more likely to drink alcohol than other demographics. While media may often show people with addiction as unable to hold a job and make a living, that is not always the case. According to data from the National Council on Alcoholism and Drug Dependence, more than 70% of people who meet the criteria to be diagnosed with a substance abuse disorder are employed.
The types of jobs people have are also not a determining factor in the likelihood of developing a substance abuse disorder. Medical professionals, for example, can still struggle with drug and alcohol abuse. It is estimated that one in ten doctors, and one in five nurses, will struggle with substance abuse in their lifetime. While many people feel medical professionals would have the knowledge to avoid these problems, studies show that is not enough. The fact they work in a high-stress environment actually makes them more likely to develop a substance abuse disorder.
Keep Your Job and Receive Treatment
​
We care about your family's financial security. Individuals who are in professional positions experience higher levels of stress and significant responsibilities. For these individuals, increased stress levels may also increase their risk for developing a substance use disorder. This is especially risky for members of the medical profession who are surrounded by potentially addictive substances each day. Once addiction develops, quitting without the help of an executive drug and alcohol rehab could be difficult and sometimes feel impossible.
Executive rehabs or alcohol and drug rehabs for professionals can allow people to seek treatment in a private and safe environment. Executive rehabs typically offer benefits not found in other rehabs, such as working online or using the phone are needed. However, despite these added benefits related specifically to executive rehab, choosing a professional rehab, like Findlay, ensures you receive the highest level, evidence-based care.
The Benefits of an Executive Rehab
​
Addiction treatment of all kinds is designed to be private and confidential. It is not necessary to choose an executive or professional rehab program to expect a high level of privacy. At a standard inpatient treatment program, you will stay on-site at the treatment facility while attending therapy. This generally means participants have limited access to the world outside of the treatment setting, including conversations with friends, family, and co-workers. Access to personal items, including cellular phones, smartphones, and computers, are also limited.
Residential (inpatient) rehab for professionals is different. These programs typically offer a higher level of privacy, as executives and professionals often require exclusivity and seclusion to successfully escape their day-to-day stressors and achieve sobriety. Additionally, many who choose executive rehab cannot walk away from their obligations for 30, 60, or 90 days to attend and complete a residential treatment program.
Although work may be allowed at a traditional rehab program, participants are generally encouraged to limit their participation in work-related activities to enhance their focus on achieving sobriety and learning the skills necessary to maintain a lasting recovery. At other programs, depending on the program's intensity, access to the Internet, smartphones, and other technology needed to work may not be allowed. Executive rehabs often provide necessary work-related components so you can continue to participate in work obligations while working towards getting sober and getting healthy. Many professional rehabs offer services such as meeting rooms, workspaces, and access to the Internet or smartphones.
Professional rehabs also offer different "levels" of benefits and services. Although all treatment programs strive to provide competent and comprehensive addiction treatment services, executive rehabs generally include luxury features not often found in traditional programs. Some executive rehabs offer high-end luxury services such as spa treatments, meditation classes, yoga, gourmet chefs, and larger, more spacious private accommodations.
Another notable benefit to a professional rehab is fewer patients. Because professional rehabs cater to the executive population, fewer patients often attend these programs, allowing for lower staff-to-patient ratios. This ensures the treatment staff can provide more individualized and personalized care for each patient.
Like traditional treatment programs, executive rehab programs can take place in a variety of settings. Some programs may offer residential or inpatient services where you stay on-site throughout your treatment program. Other programs may provide outpatient services that allow you to seek addiction treatment help while still living at home with your family. The "right" program for you will depend on a variety of factors, including the severity of your addiction, the level of support you have at home, and your history of addiction treatment and relapse. If you have completed an addiction treatment program before and experienced a relapse, an inpatient or more intensive treatment setting may be best to help you successfully achieve lasting sobriety.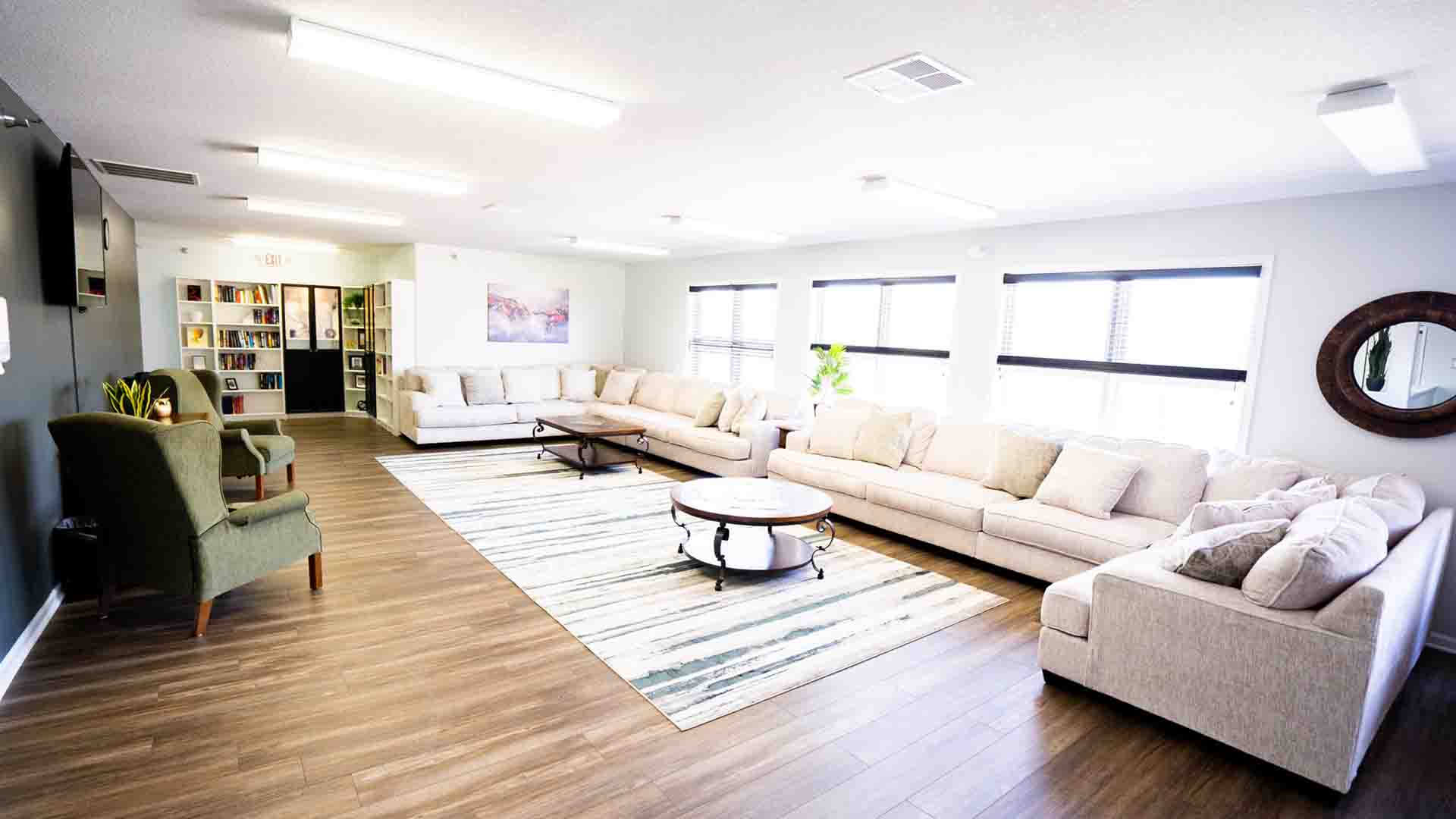 Get In Touch With Us Today
Pick up the phone, fill out a form or chat with us below to get started on your free consultation and treatment assessment.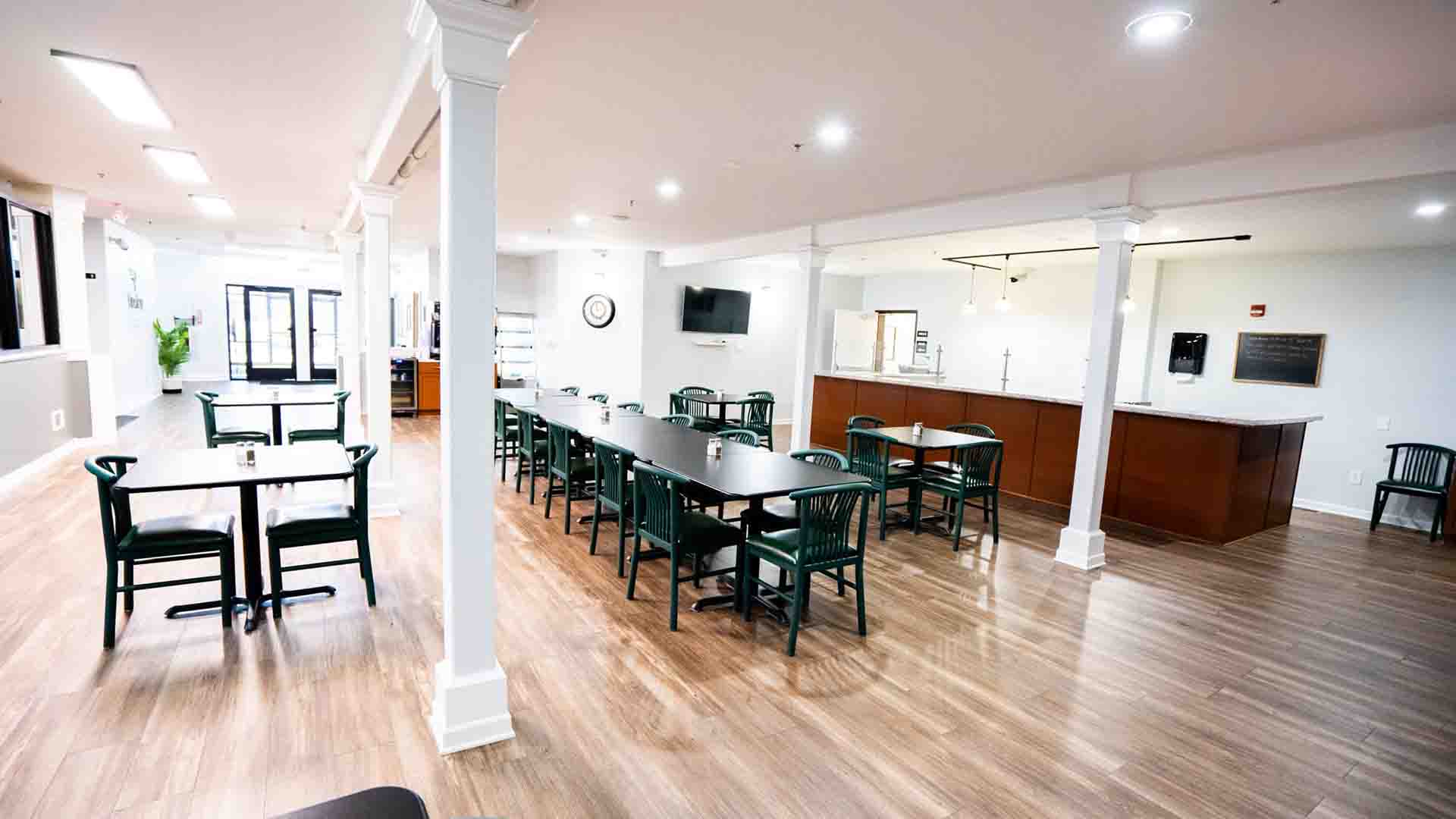 Complete Pre-Assessment
Once you reach a Findlay Recovery Center treatment coordinator, we will do a simple pre-assessment to make sure we're a good fit for you.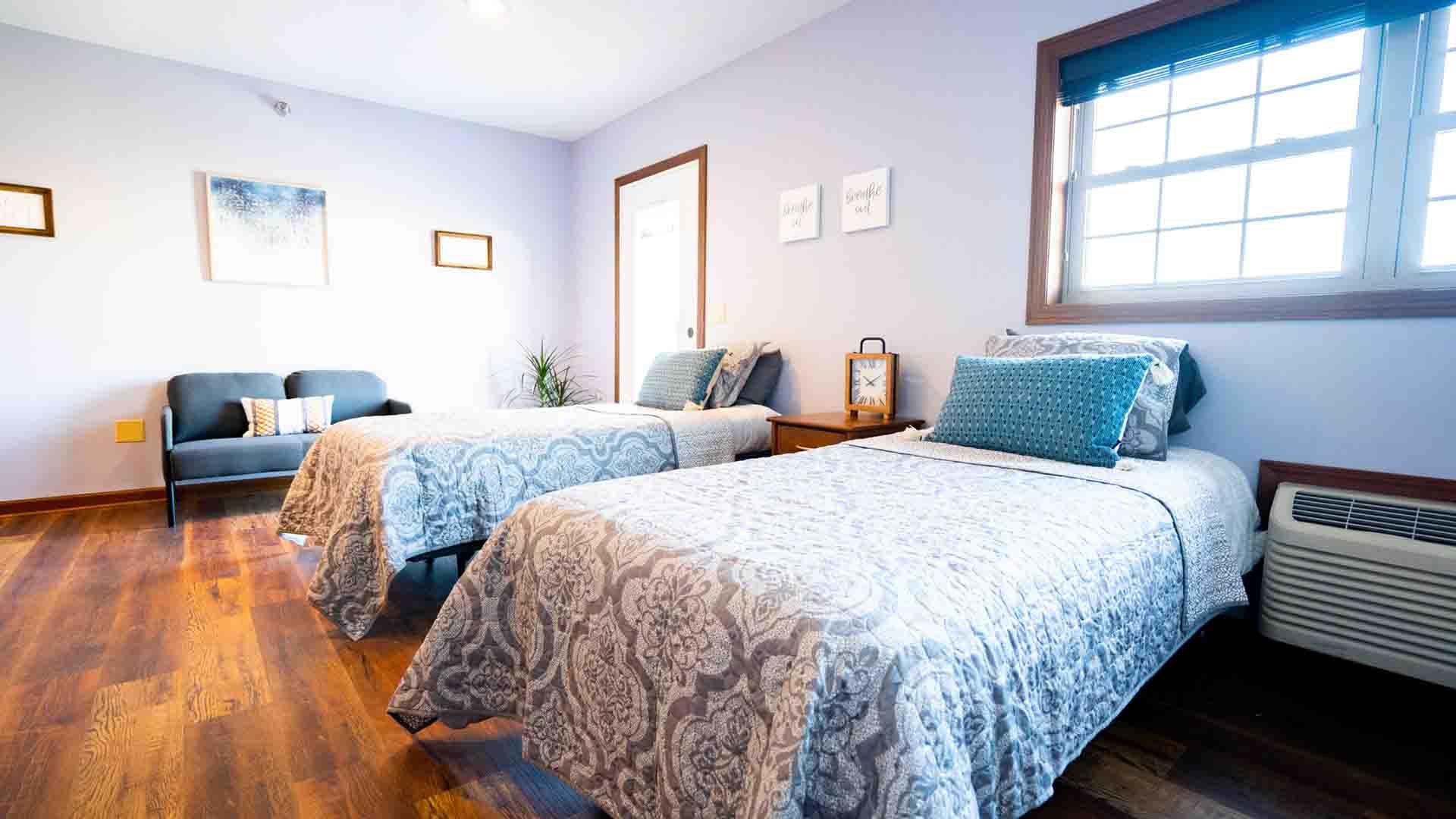 Plan Travel & Admit
Our caring treatment advisors will help plan travel & anything else you need before you enter our drug rehab program in Ohio!
Get Help from Our Drug & Alcohol Rehab for Professionals
​
Regardless of your current profession or work-related obligations, seeking help to overcome addiction in a safe and healthy way is vital to achieving sobriety and maintaining lasting recovery. Drug and alcohol rehab for professionals, our treatment team will work with you to ensure your addiction treatment program specifically addresses your treatment needs and goals. Our goal is to help you successfully and efficiently put struggles with addiction in the past.
Our treatment programs at our drug and alcohol rehab for professionals consist of a combination of evidence-based, proven treatment techniques, combined with alternative and holistic therapies designed to ensure you receive the most well-rounded treatment possible. As part of treatment, you can expect to participate in various therapeutic treatment sessions, including individual, group, and possibly family therapies. Additionally, medical and mental health providers at our executive rehab are trained in providing medically assisted detox services. The first step on your sobriety journey requires detoxification.
Contact our treatment admissions team today if you would like to learn more about how programs at our rehab can help you overcome struggles with drug and alcohol addiction.
Detoxification
Medical drug & alcohol detoxification services in Ohio at Findlay Recovery.
Residential Inpatient
Our residential inpatient rehab program in Ohio is designed to meet your individual needs.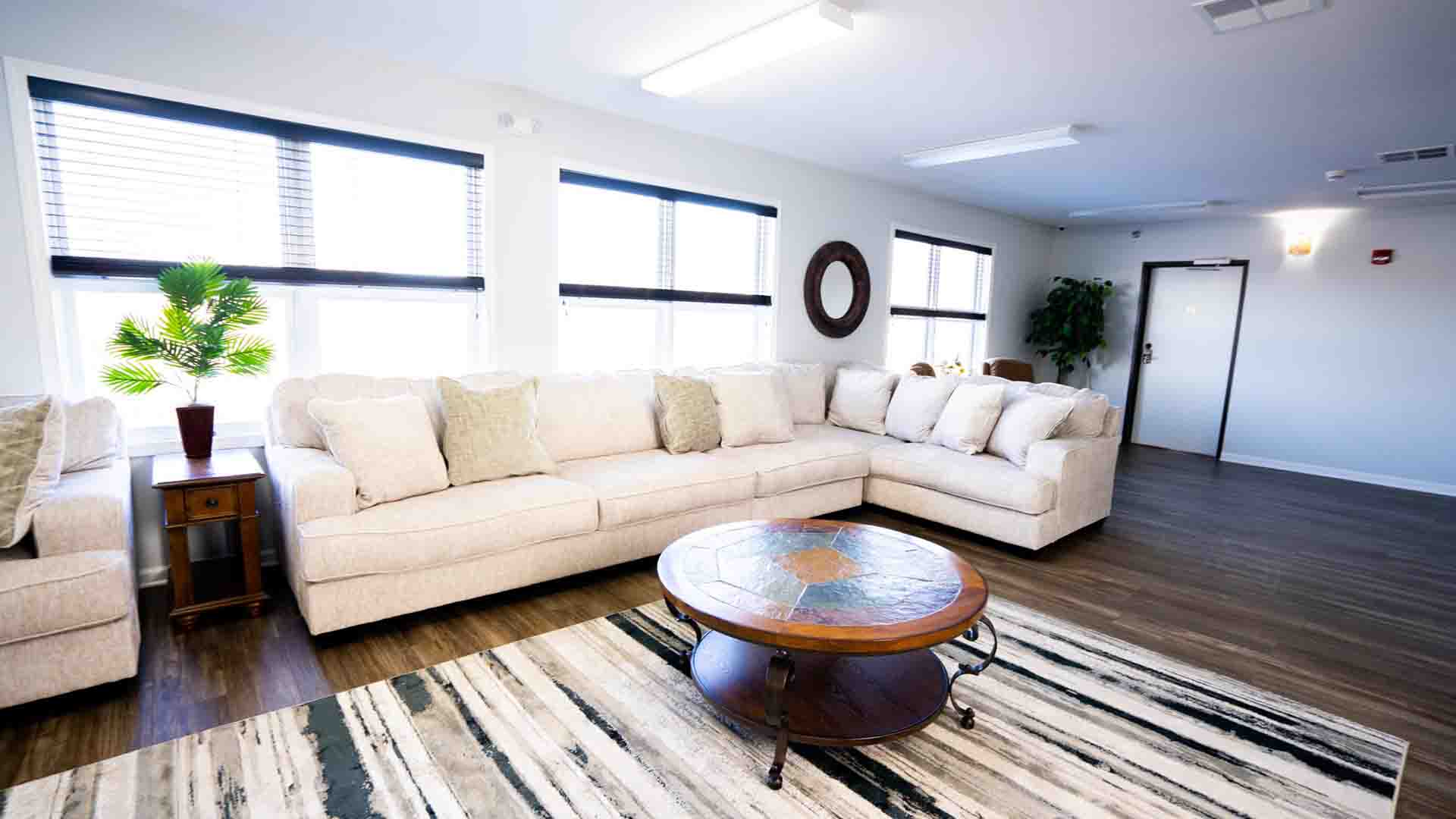 Tailor-Made Therapies
Each client will receive a tailor-made treatment plan that uses a variety of therapies.
Aftercare & Alumni
We help plan every step of your journey from aftercare to alumni events, stay connected.
GETTING HELP FOR ADDICTION HAS NEVER BEEN SO EASY