PTSD Treatment At Our Drug Rehab
​
At Findlay Recovery we have dedicated ourselves to providing our clients with the comprehensive treatment they need to recover from both their substance use disorder and their PTSD. Our team of experienced professionals brings a multidisciplinary approach to treatment, incorporating evidence-based therapies such as cognitive-behavioral therapy and eye movement desensitization and reprocessing (EMDR) to help our clients process and overcome their traumatic experiences.
GET HELP FOR YOU AND YOUR PARTNER
Why Treat PTSD At Drug Rehab?
​
A traumatic event occurs when a person has an experience that is life-threatening, incredibly stressful, or distressing. Trauma can make you feel lost and question yourself and everything around you. It can feel impossible to move forward. Trauma is known to lead to the development of mental health concerns, including Acute Stress Disorder (ASD) and Post-Traumatic Stress Disorder (PTSD).
It is important to note that a person does not always develop ASD, PTSD, or any other mental health concern after experiencing a traumatic event. Traumatic events can include sexual assault, domestic violence, child abuse, and violent crimes. However, any event that causes a person physical, emotional, or psychological harm could be traumatic. Being mindful of how we speak about trauma and traumatic events is important to make sure we are not invalidating someone's experience.
Acute stress disorder refers to a stress reaction that begins anywhere from 3 days to 4 weeks after a traumatic event. Research indicates that approximately half of the individuals who are diagnosed with ASD later have their symptoms develop into PTSD.
According to the National Institute of Mental Health, 3.6% of American adults were living with PTSD in 2021. Rates were higher among women than men. Of the individuals living with PTSD, approximately one-third had severe symptoms. Severe symptoms will directly impact your ability to function in your day-to-day life. 
Mental health professionals use the Diagnostic and Statistical Manual of Mental Disorders, Fifth Edition (DSM V) as a guide for making clinical diagnoses. The DSMV explains that PTSD can occur after an individual has been exposed to actual or threatened death, serious injury, or sexual violence. 
This could mean that the individual had the traumatic experience themselves, observed another person experiencing trauma, learned that a family member or close friend experienced trauma, or through repeated exposure to traumatic events. Paramedics, police officers, and first responders are examples of individuals who have repeated exposure to trauma.
THERAPY FOR PTSD AND ADDICTION
When to Get Help for PTSD
​
Research has shown us that when someone experiences trauma, their brain can change. In an effort to protect you from future trauma, your brain keeps itself in a "fight or flight" mode. This shift can lead to mood and personality changes because different areas of your brain are being activated.
There are a variety of symptoms that a person with PTSD in Ohio may experience. They may have memories of the trauma involuntarily or have nightmares that are related to their trauma. Flashbacks are a common symptom as well.
PTSD is known to have a negative impact on a person's mood. They may feel more anger, guilt, and shame than they did before. It may also be tough to feel positive emotions such as happiness and joy. They may have a hard time feeling close to those who are close to them.
If you have experienced trauma and have noticed that you are having a hard time with your usual daily activities, you should consider working with a trauma-trained therapist. Several symptoms can make it hard for you to go about your day. This would include intrusive memories, avoidance behaviors, negative thoughts about yourself, sleep disturbances, and difficulty concentrating.
If you have been using alcohol or drugs in an attempt to cope with your symptoms, you would likely benefit from a PTSD inpatient treatment facility in Ohio. Drugs and alcohol may be an effective way to dull the pain that you feel, but in the end, they will only make it worse. Prolonged misuse of alcohol and drugs can lead to an addiction, which is a different mental health concern, that warrants its own treatment.
If you find yourself struggling with feelings of hopelessness, or frequent thoughts of suicide, you should consider meeting with a professional. PTSD is a mental health disease that changes the way your brain functions. At this moment, it may feel like there is no way out of this negative space that you are living in. That is the negative thinking talking to you. We know there are compassionate and caring individuals who are trained and experienced in working with individuals who have PTSD.
What to Expect at a PTSD Treatment Center in Ohio
​
The various symptoms associated with PTSD speak to the importance of looking for PTSD treatment near Cincinnati, Ohio. Finding a trauma treatment facility can help you learn to heal and move forward one step at a time. 
Psychotherapy can help individuals address the distress and changes that have occurred since their trauma. Trauma therapists have a variety of approaches they can use when working with someone who has PTSD. They will likely have specialized training in these approaches. 
Cognitive-Behavioral Therapy is one option that works to help you identify negative thoughts and work to change them into healthier thoughts.
Exposure therapy is another option that will gradually get take you to a point where you can go back to the trauma you experienced. The main goal of this approach is to help you decrease avoidance behaviors and decrease your fears of the event.
Psychodynamic psychotherapy is a version of talk therapy that looks at our unconscious thoughts. With this approach, you would work towards understanding your behaviors better and work towards using healthier coping skills. This approach helps make the connection between past events, our unconscious thoughts, and our current behaviors.
Eye movement desensitization and reprocessing (EMDR) is a newer approach to therapy whose goal is to change our thought processes by using external stimuli, such as eye movement or hand tapping. EMDR has been effective with individuals who have PTSD after military combat, have been physically assaulted, have been raped, or have been in severe motor vehicle accidents.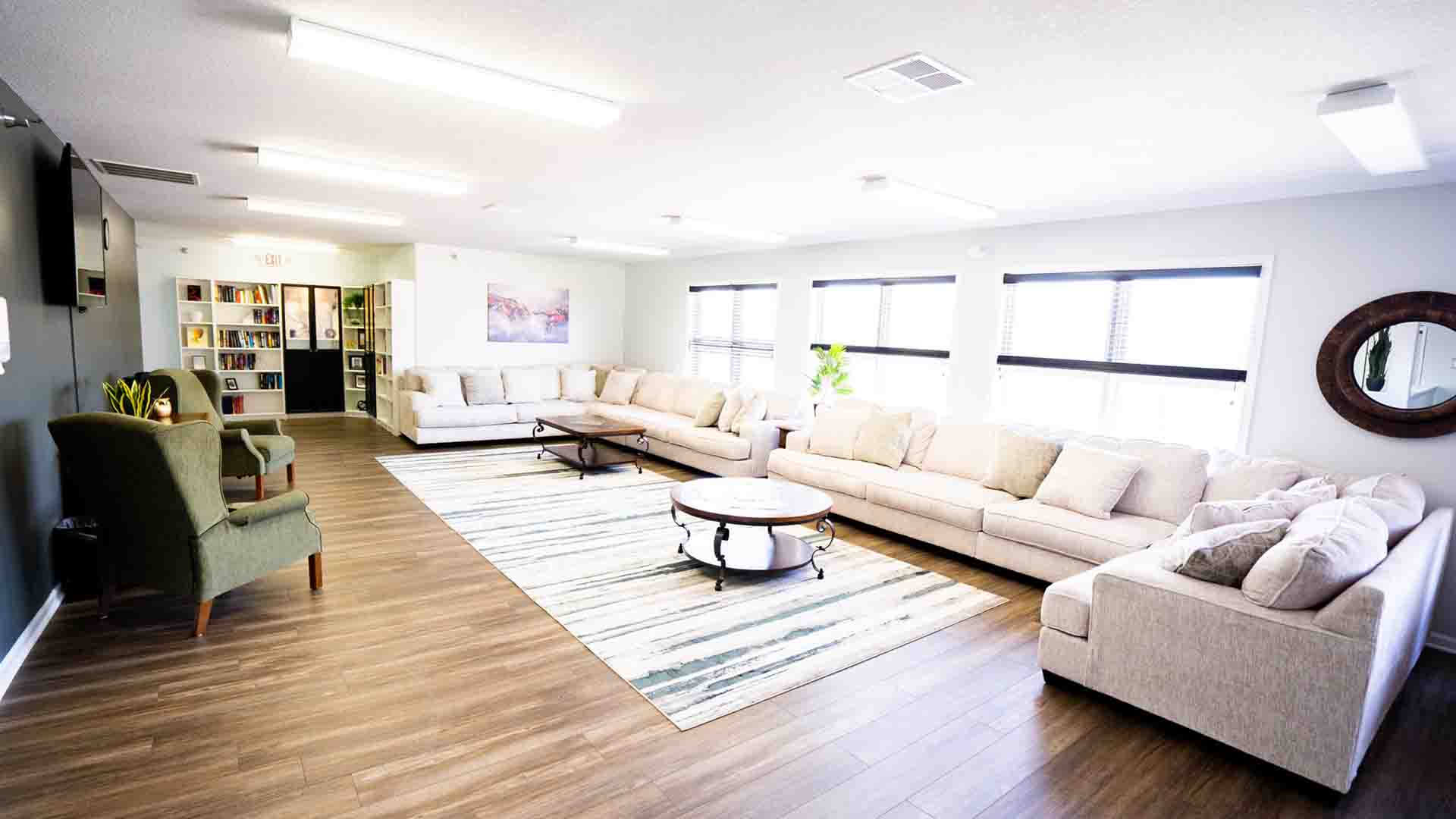 Get In Touch With Us Today
Pick up the phone, fill out a form or chat with us below to get started on your free consultation and treatment assessment.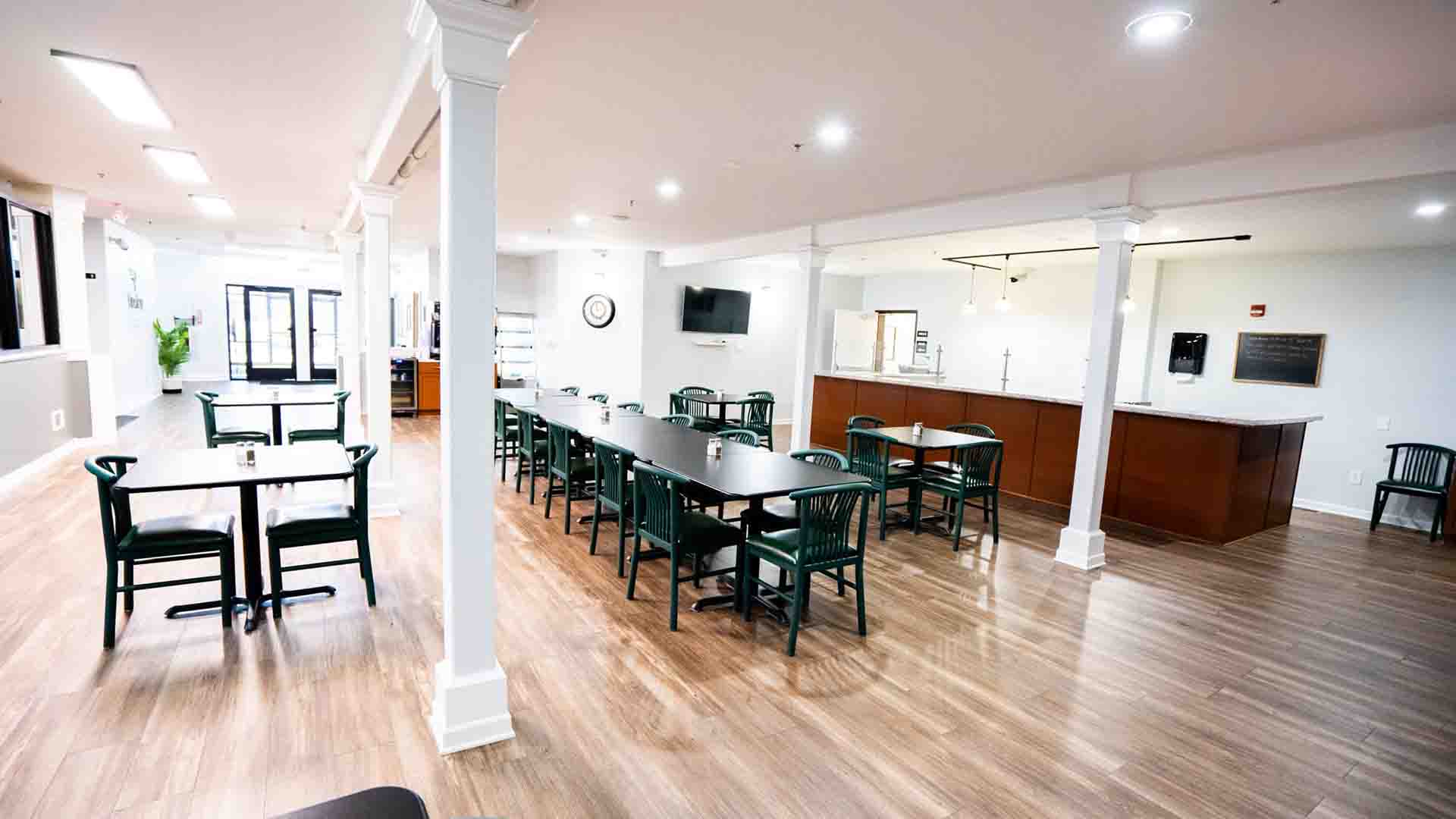 Complete Pre-Assessment
Once you reach a Findlay Recovery Center treatment coordinator, we will do a simple pre-assessment to make sure we're a good fit for you.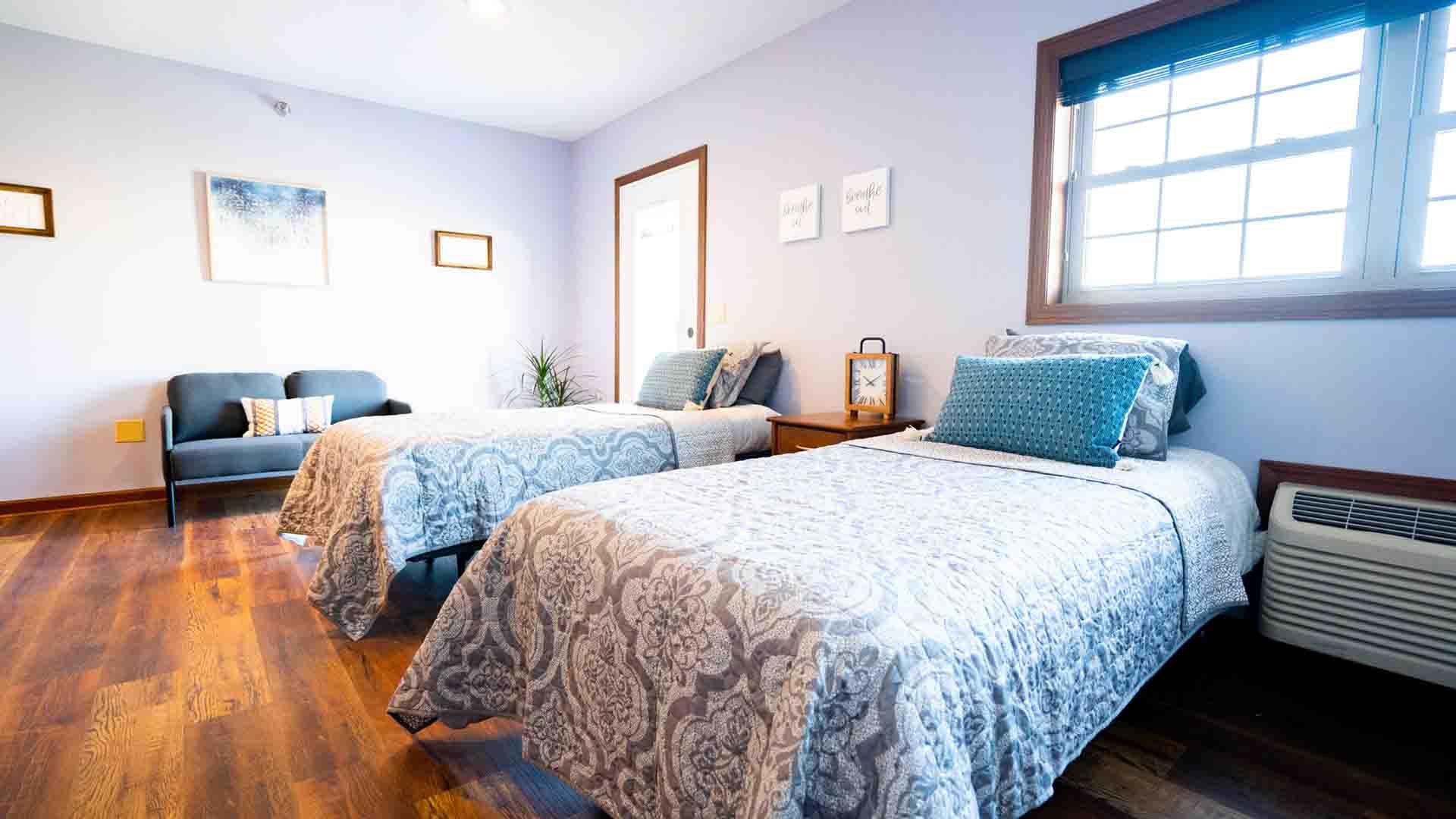 Plan Travel & Admit
Our caring treatment advisors will help plan travel & anything else you need before you enter our drug rehab program in Ohio!
TRAUMA AND ADDICTION TREATMENT IN OHIO
Our PTSD Treatment Center Near Columbus, Ohio
​
Being less than two hours north, Findlay Recovery Center provides PTSD treatment for Columbus, Ohio. Our newly renovated treatment facility was designed with comfort in mind and will not disappoint you.
We are a drug and alcohol treatment center in Ohio that provides detoxification and a residential inpatient treatment program. Our detox program is staffed with medical professionals 24/7 who will continually assess your health and watch for health concerns that may arise during the withdrawal process. Our staff recognizes that detox is difficult, which is why they provide compassionate and supportive care during this time.
After detox, you would be able to begin our drug and alcohol treatment program. We will take time to get to know you and better understand your needs for a healthy recovery. If you are in need of treatment for a mental health concern, we will tailor your treatment plan to include this. Our staff is trained and experienced in working with a variety of mental health concerns including PTSD, depression, anxiety, mood disorders, and bipolar. Our goal is to provide you with all the tools necessary for a healthy and successful recovery.
Findlay Recovery Center is a friendly environment for both men and women who need addiction and mental health treatment. Our staff believes that everyone we meet deserves compassion and support when they begin their treatment journey. Accepting that your substance use is a problem and that you need help, is not an easy feat. It takes courage to walk through our doors, and we commend you for taking those steps.
One of the benefits of an Ohio residential treatment program, compared to other programs, is there will always be someone available to talk. Some challenges in recovery can be planned for and expected. But, there are also things that sneak up on us. There is no better place to be during the first few weeks of your recovery than an inpatient rehab program, such as Findlay Recovery Center.
If you, or someone you know, are struggling with an addiction and a mental health concern, call the Findlay Recovery Center at (855) 605-2135. We have our staff available to answer any questions you may have about our PTSD treatment facility.
GETTING HELP FOR ADDICTION HAS NEVER BEEN SO EASY