Our Addiction Treatment Services in Ohio​
Addiction can consume one's life and make it difficult to maintain daily routines or even relationships. Our addiction treatment services in Ohio aim to help individuals overcome their struggles and live a healthy, fulfilling life. Our program offers personalized care, as we understand that addiction affects everyone differently. We utilize evidence-based practices and holistic approaches to help individuals cope with addiction and the underlying issues that may have led to it. With a team of compassionate professionals, we are committed to providing support every step of the way. Our program also includes aftercare services to ensure a lasting recovery.
YOUR PATH TO LASTING RECOVERY BEGINS TODAY
Affordable Inpatient Rehab in Findlay, Ohio
​
Today there are thousands of addiction treatment programs providing various levels of care. With so many options to choose from, it can quickly become challenging to determine the best program (and best level of care) to suit your addiction treatment needs and goals. Residential treatment programs allow someone in need of addiction treatment to receive high-level care and support on a twenty-four-hour basis. If you currently struggle with an addiction or have previously completed addiction treatment and experienced relapse, an inpatient treatment setting such as Findlay Recovery Center may be best suited to your Ohio drug & alcohol rehab needs. 
HOW WE CAN HELP YOU RECOVER
What Exactly is Residential
Inpatient Treatment?
​
When exploring Ohio addiction treatment options or talking to your medical provider about the most beneficial options for you, you are likely to hear about different levels of care. In the addiction treatment community, there are outpatient programs, intensive outpatient programs (IOPs), partial hospitalization programs (PHPs), inpatient residential programs, and several others. 
When trying to narrow down which program is appropriate to your unique treatment needs and goals, it can quickly become overwhelming. There are many reasons people choose inpatient residential programs, but there are specific circumstances or levels of addiction severity for which inpatient residential treatment is the best option. Examples may include:
Co-occurring medical or mental health disorders
Having tried a lower level of addiction treatment (such as outpatient treatment) in the past without success
Having experienced relapse after addiction treatment
Fears about maintaining sobriety and recovery in the outpatient setting
Lack of adequate support at home or in the community environment
Addiction to specific substances from which detox can be dangerous without the support and medical care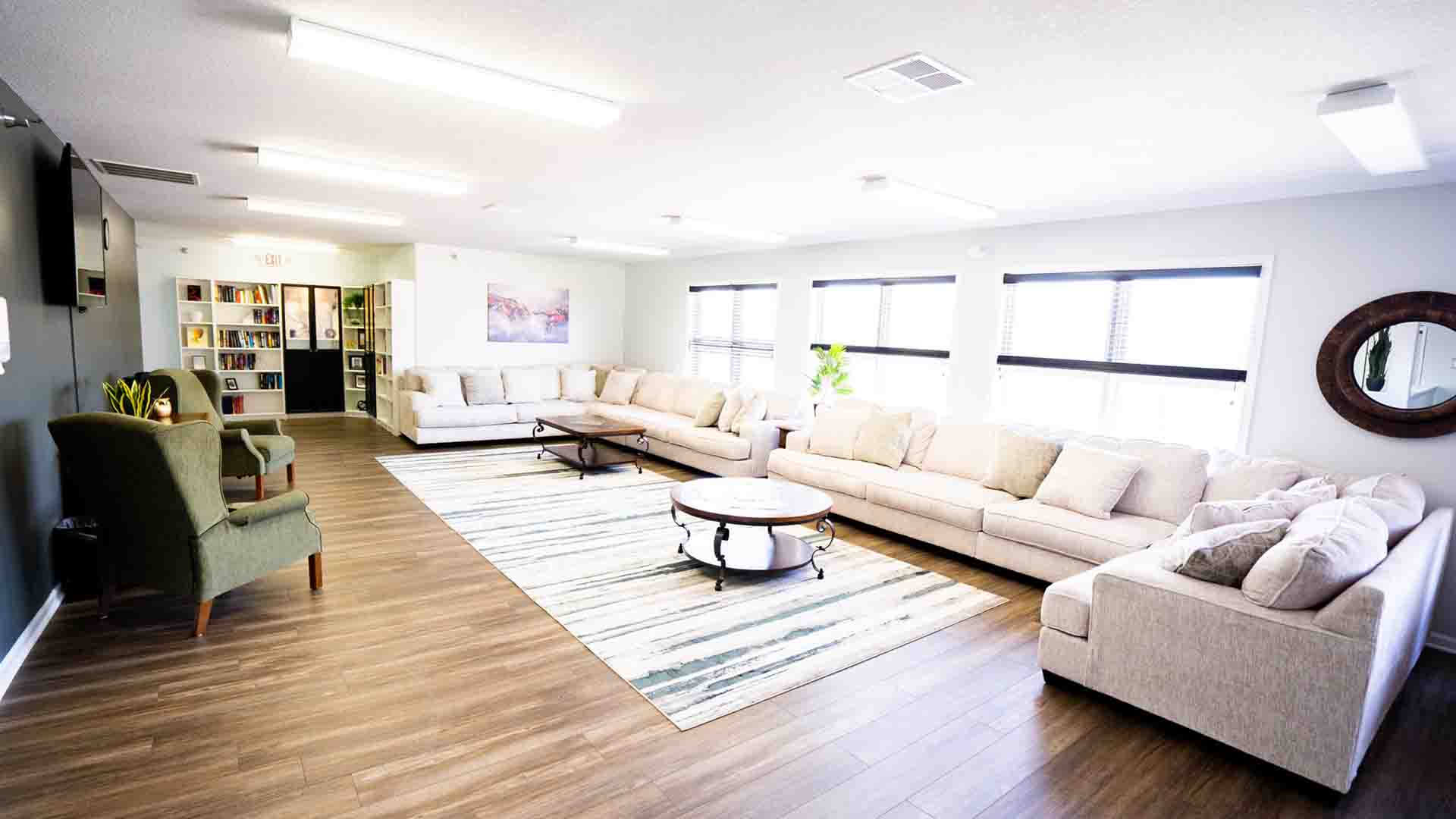 Get In Touch With Us Today
Pick up the phone, fill out a form or chat with us below to get started on your free consultation and treatment assessment.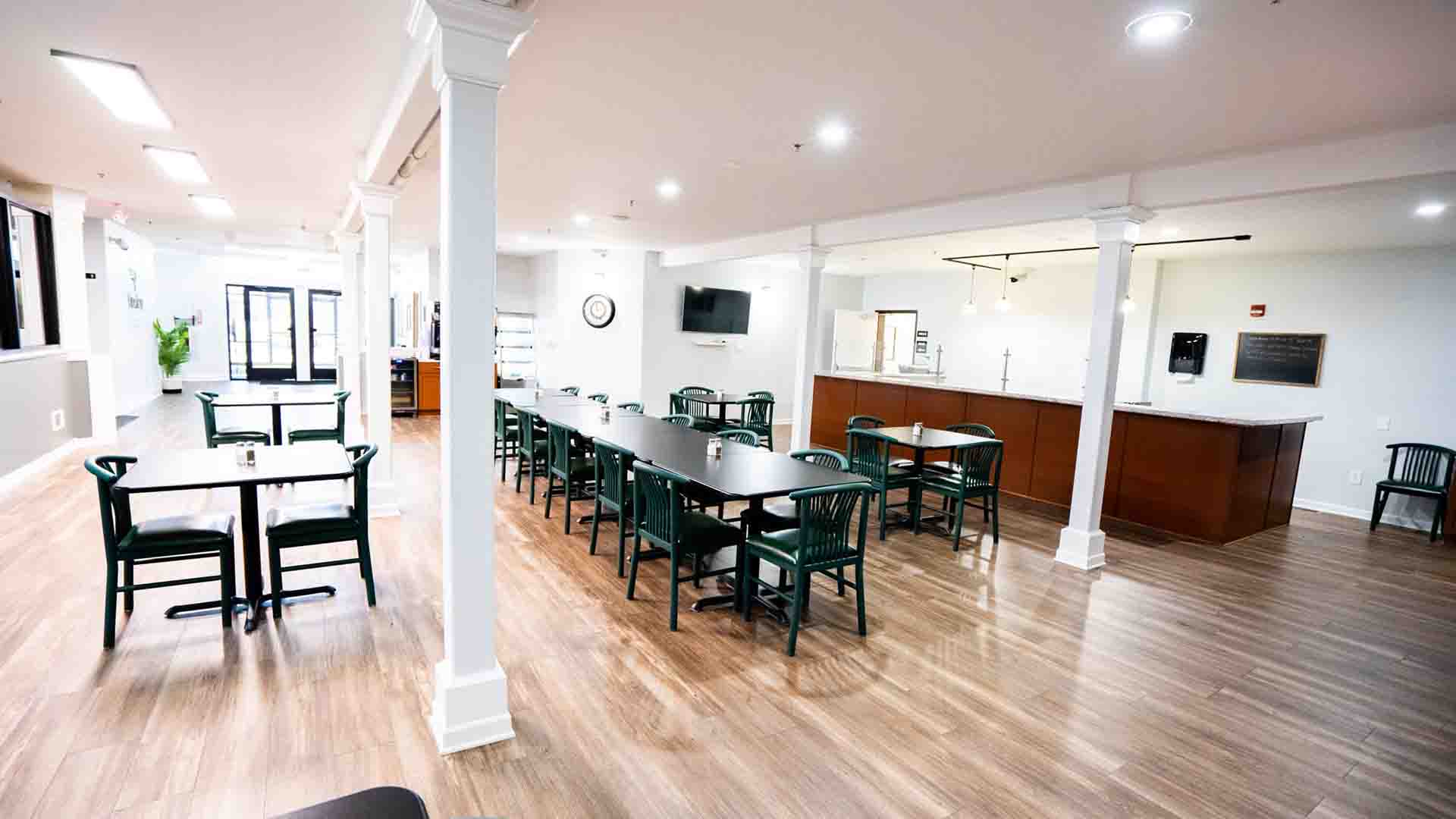 Complete Pre-Assessment
Once you reach a Findlay Recovery Center treatment coordinator, we will do a simple pre-assessment to make sure we're a good fit for you.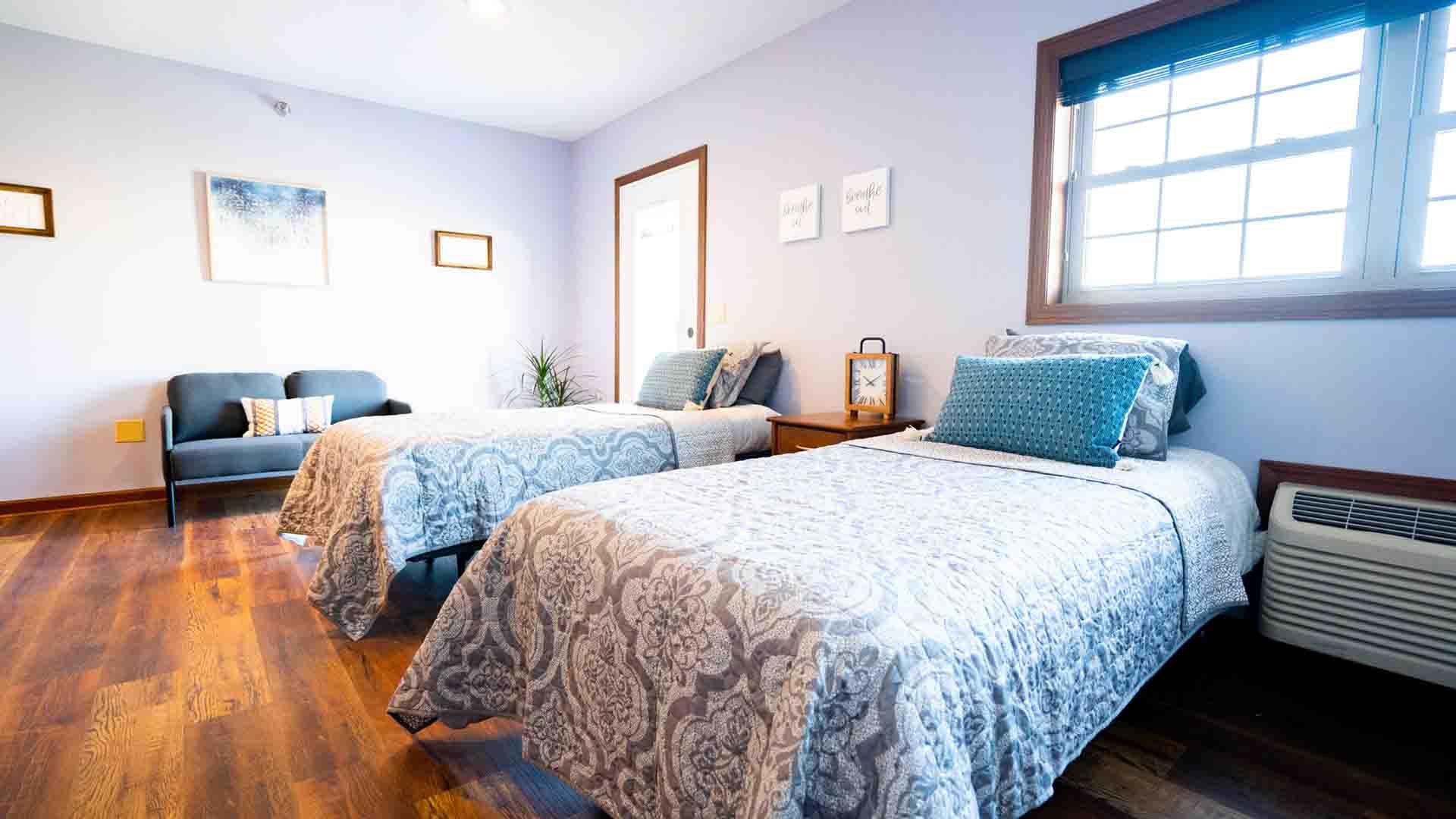 Plan Travel & Admit
Our caring treatment advisors will help plan travel & anything else you need before you enter our drug rehab program in Ohio!
Inpatient vs. Outpatient: Which is Right for Me?
​
Inpatient and outpatient programs focus equally on addiction treatment; however, there are differences, benefits, and qualities that set each apart from the other. These characteristics are the factors that may help determine which may better meet your individual treatment needs. Ohio inpatient drug rehabs (sometimes called just residential programs) are intensive programs that require participants to "live" on the premises for the duration of their treatment program. Inpatient residential programs are often best suited for those struggling with severe addictions or those who have completed treatment previously and experienced a relapse. In the residential setting, you must check into the treatment facility and remain there while working with treatment staff to address addictive behaviors and work towards sobriety. At an alcohol rehab in Ohio, like Findlay Recovery Center, there is access to 24-hour emotional, medical, and nutritional support. Inpatient programs provide access to essential recovery benefits such as 24-hour support, structure and routine, nutrition and medical support, and distance. The last element may sound strange; however, some distance, whether from triggers, peers, or their current environment, can be the turning point on their journey to sobriety.  Also, inpatient programs often have a higher level of success over other care levels due to the residential and closely monitored nature of the programs. These supports help remove opportunities for triggers or relapse during the treatment process. 
Outpatient programs allow you to pursue addiction treatment services while remaining in your home environment. Outpatient programs are structured so that patients can maintain elements of their day-to-day routine, including employment and family responsibilities while getting much-needed addiction treatment support. Depending on the intensity of the program, participants will attend therapy sessions between three and five days each week. The duration of sessions and the type of counseling provided will depend on the program's treatment model and the participants' unique treatment needs. Outpatient programs often last longer than inpatient residential programs (up to 12 months in some cases) and therefore require a longer commitment to meet sobriety and recovery goals. Throughout the program, you are expected to attend a combination of individual and group therapy sessions. 
FIND YOUR PERSONAL SOLUTION TO ADDICTION
How to Find the Best Inpatient Drug Rehab in Ohio
​
Finding the best inpatient drug rehab in Ohio is the first and crucial step on the journey to sobriety and successful, long-term recovery. The best drug rehabs in Ohio have experienced staff who are specially trained in addiction treatment and other co-occurring mental or physical health issues that may need simultaneous treatment. SAMHSA, The Substance Abuse and Mental Health Association lists over fifteen thousand substance abuse treatment facilities in the United States. Although each treatment center differs from others in some way, many share common features. Some of the most valuable inpatient residential rehab benefits include medically supported detox and withdrawal, medically assisted maintenance care, frequent and intensive individual therapy, group and family therapy, and post-treatment aftercare planning.  If you are unsure where to begin, reach out to your primary care provider or contact the admissions team at our inpatient rehab in Ohio today. 
Our Inpatient Drug Rehab Center
in Ohio at Findlay Recovery Center
​
Cras, the residential inpatient program at Findlay Recovery Center, was designed to treat our client's unique addiction needs. We offer a comprehensive, tailor-made experience at our alcohol addiction residential treatment center in Ohio. We understand choosing to seek treatment is a challenging decision; however, it is vital to your recovery. A recent study showed that people who did not try to get help for their addiction were less likely to make it beyond the three-year mark in sobriety and were more likely to relapse. The same study also showed that 62% of those who received professional help at a residential treatment facility remained in recovery for three years or more after treatment. Also, 57% of those who made it to the three-year mark remained substance-free for many more years. This study and many others show that seeking professional treatment is vital to success in recovery and continued sobriety.
Seeking professional addiction treatment is vital to your recovery, and at Findlay Recovery Center, your recovery is a top priority for us. We aim to provide a home away from home experience to help you along the road to recovery. Calling us today marks your first step toward your new life today. Give us a call at (419)-495-8807 to change your life. Don't let addiction claim another day. Get Help at our premiere Inpatient Drug Treatment Center in Ohio. 
Our Addiction Treatment Services in Ohio
​
Detoxification
Medical drug & alcohol detoxification services in Ohio at Findlay Recovery.
Residential Inpatient
Our residential inpatient rehab program in Ohio is designed to meet your individual needs.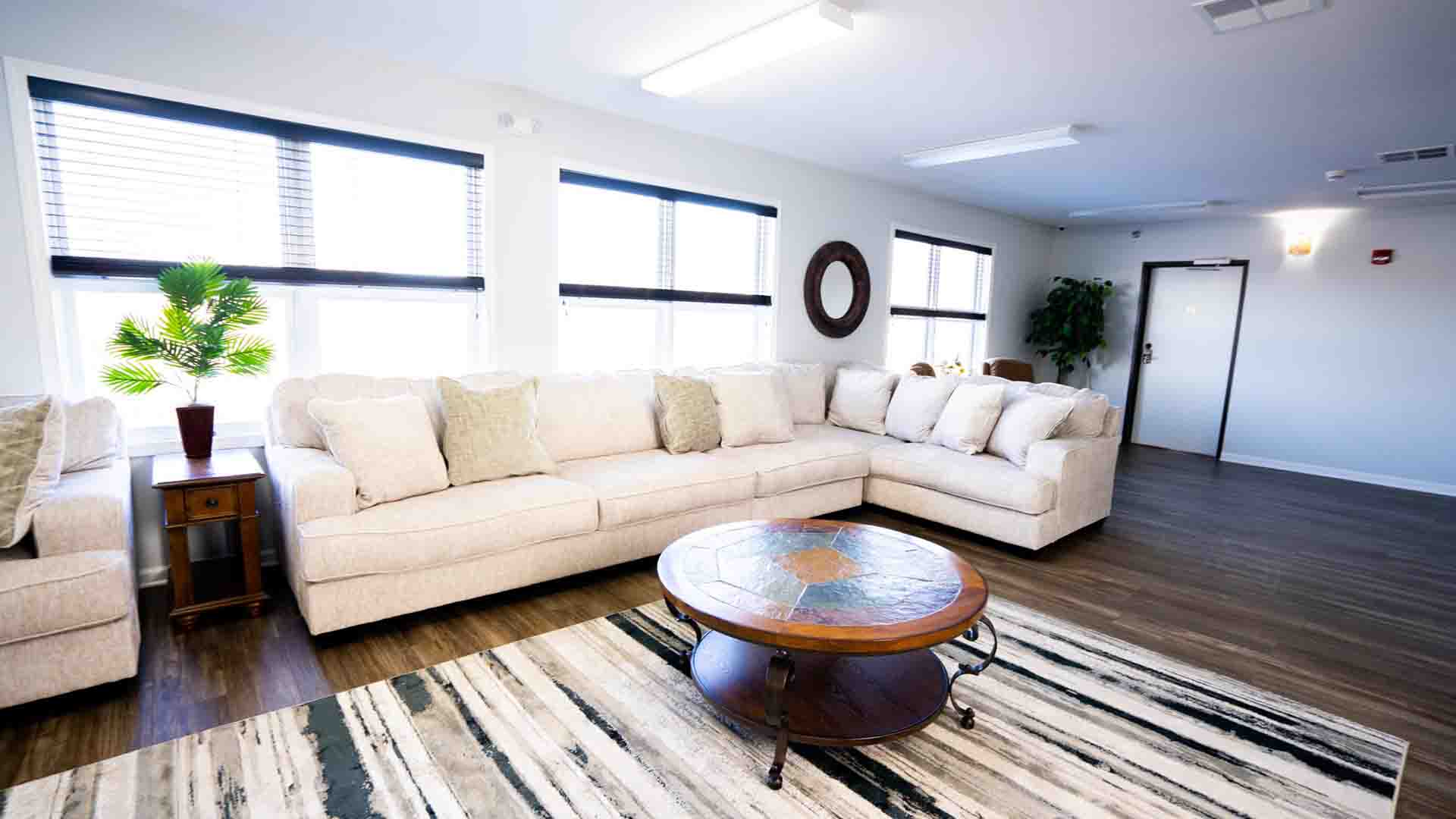 Tailor-Made Therapies
Each client will receive a tailor-made treatment plan that uses a variety of therapies.
Aftercare & Alumni
We help plan every step of your journey from aftercare to alumni events, stay connected.
GETTING HELP FOR ADDICTION HAS NEVER BEEN SO EASY