Anxiety Treatment At Our Drug Rehab
​
At Findlay Recovery, we understand the complexity of anxiety disorders. That's why we provide comprehensive anxiety treatment to help you or a loved one overcome this challenging condition. We also offer a supportive environment where you can connect with others who are on a similar path and receive guidance from our qualified staff.
Introduction & Overview of Anxiety
​
When someone is struggling with anxiety, they typically see its impact on their thoughts and behaviors. These symptoms can have a significant effect on our lives. According to the National Institute on Mental Health (NIMH), approximately 31% of adults in the United States will experience an anxiety disorder, at least once in their life. 
Research has shown that rates for anxiety disorders are higher among women and it is more prevalent in adults who are 30-44 years old. Individuals who are 18-29 are a close second for prevalence.
Similarly, the rates of anxiety disorders among adolescents are approximately 31%, with females having a higher prevalence than their male peers. 
When we talk about anxiety disorders, it is important to note that anxiety disorders are a complete classification. Mental Health and other professionals use a resource called the Diagnostic and Statistical Manual of Mental Disorders, Fifth Edition (DSM V) to help diagnose mental health disorders.
In the DSM V, the following diagnoses fall under the Anxiety Disorder classification:
Separation Anxiety Disorder

Selective Mutism

Specific Phobia

Social Anxiety Disorder (Social Phobia)

Panic Disorder

Panic Attack Specifier

Agoraphobia

Generalized Anxiety Disorder
An important thing to be mindful of is that anxiety, phobias, and panic attacks are commonly discussed within social contexts without necessarily meeting the criteria. 
What to Expect in an Anxiety Treatment Center in Ohio
​
If you find yourself looking for addiction treatment in Ohio, we have a few suggestions for what you should be looking for in the different treatment centers. First, you will have to decide if you want a treatment center close to home, or farther away. Both scenarios have benefits and challenges, so this will depend on what is best for you.
You will want to choose an anxiety treatment center in Ohio that is able to give you personalized care. This means they would be able to help with all of your symptoms if you have a dual diagnosis. Treatment centers should be using evidence-based approaches within their program.
Anxiety disorders are known to respond well to a combination of medication and therapy. Because of this, you will want to make sure your program has trained and experienced staff that can help you decide if you need a new medication regimen and provide various forms of therapy.
Your treatment provider should be able to help you understand your diagnosis, the impacts it can have on your life, possible treatments, and what can happen if you stop said treatment, and help you feel hopeful for a better future.
Some treatment providers will offer alternative therapies that can help you discover new interests and coping skills you didn't know of before. Being in a comfortable setting will also benefit you in your treatment.
Detoxification
Medical drug & alcohol detoxification services in Ohio at Findlay Recovery.
Residential Inpatient
Our residential inpatient rehab program in Ohio is designed to meet your individual needs.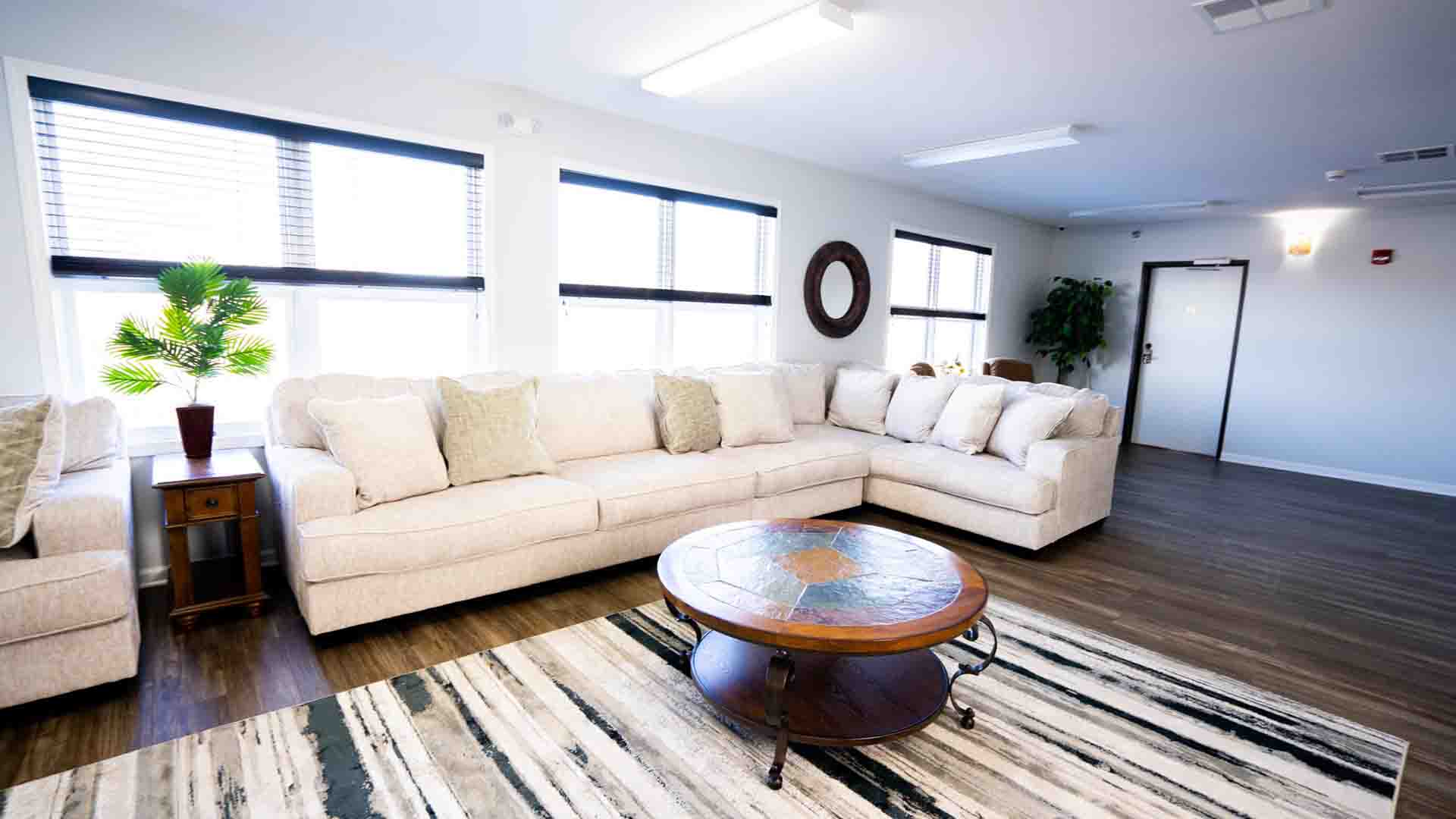 Tailor-Made Therapies
Each client will receive a tailor-made treatment plan that uses a variety of therapies.
Aftercare & Alumni
We help plan every step of your journey from aftercare to alumni events, stay connected.
When to Get Help for Anxiety
​
As mentioned above, anxiety can significantly impact our thoughts and behaviors. If you begin to see that your mental health is having a negative impact on your life, you should talk to your doctor about getting help. Research has shown that the combination of therapy and medication works well in managing the symptoms of anxiety disorders. 
Let's take a closer look at symptoms associated with Generalized Anxiety Disorder (GAD) in the DSM V. If you were to look in the DSM V you would see the following symptoms listed for GAD:
Excessive anxiety and worry more days than not for a minimum of 6 months

Have a hard time controlling the worry you experience

Your worry comes with at least three of the following:

Restlessness

Fatigue

Difficulty concentrating

Irritability

Muscle tension

Sleep disturbances 

Your anxiety impacts your work, social life, or other areas of your life

Your anxiety is not caused by medications or other substances

Your anxiety is not caused by a different mental health concern
With Generalized Anxiety, we see that there are individual differences among those who are living with it. This means everyone's symptoms will look different and may not appear to have anxiety by others if their symptoms are internal. Comparison based on symptoms and other impacts of anxiety serves no benefit and can actually invalidate someone's struggle with anxiety. Just because you cannot see someone physically anxious, it does not mean they are not anxious in their minds.
It is stated above that you should ask for help when you notice your symptoms having a negative impact on your life, and you may find yourself wondering what some of those impacts could look like. 
Excessive worry can feel like your mind is constantly on overdrive, and your thoughts bounce from one fear to the next. This can often have a snowball effect where we start worrying about something small and soon after worrying about something of a grander scale. These concerns can seem unrealistic to others and feel very real to the person thinking about them. 

When this snowball begins rolling, it can feel almost impossible to stop. You try to use coping skills, and it doesn't feel like they are helping.

Your anxiety keeps you from making plans or following through with plans that you have with friends and family. 

You are unable to focus on your work, complete tasks, or mingle with co-workers. You may dread going to work and focus on the next day's to-do list after you leave work. 

You feel mentally and physically exhausted.
Coping skills recommended for anxiety symptoms do not get rid of our symptoms, they help make tolerating the symptoms a bit easier. If someone were to use drugs or alcohol to cope with their symptoms, we would call that self-medicating. Drugs and alcohol will mask our anxiety symptoms, often relieving the distress we felt. 
This could pose a significant challenge if the person using alcohol or drugs to mask their symptoms decided to stop using. By using drugs and alcohol, you are not allowing yourself to feel the distress commonly associated with negative emotions. When you stop drinking and using, you will find that using healthy coping skills still leaves you feeling some level of distress, which can feel overwhelming. The hope is that the distress you feel is more tolerable and stops your symptoms from worsening. 
Unfortunately, many of the individuals who struggle with an anxiety disorder and a substance use disorder receive treatment for only one of their concerns. For example, if someone received treatment for their addiction, they likely did not receive the treatment necessary to help them live with their anxiety disorder in a manageable way. This can lead to feeling more distressed with your emotions which can serve as a trigger for relapse. If someone only receives treatment for their anxiety disorder, they are still using drugs or alcohol, which directly impacts the feelings they are genuinely experiencing.
As a result, individuals who have a dual diagnosis should be mindful of the treatment offered by the provider that they choose. You want to make sure you are in treatment that sets you up for success by addressing any mental health symptoms you are struggling with.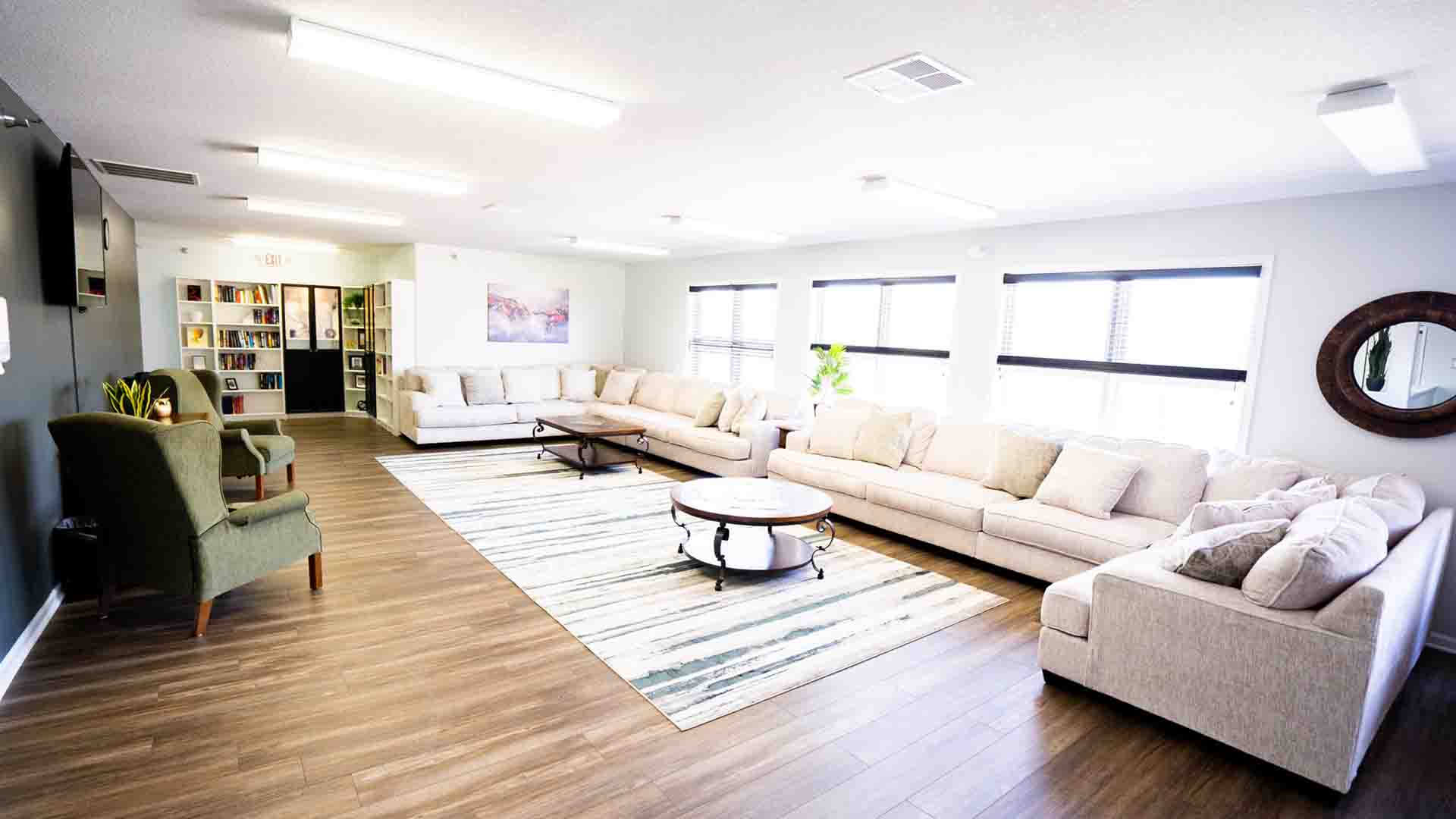 Get In Touch With Us Today
Pick up the phone, fill out a form or chat with us below to get started on your free consultation and treatment assessment.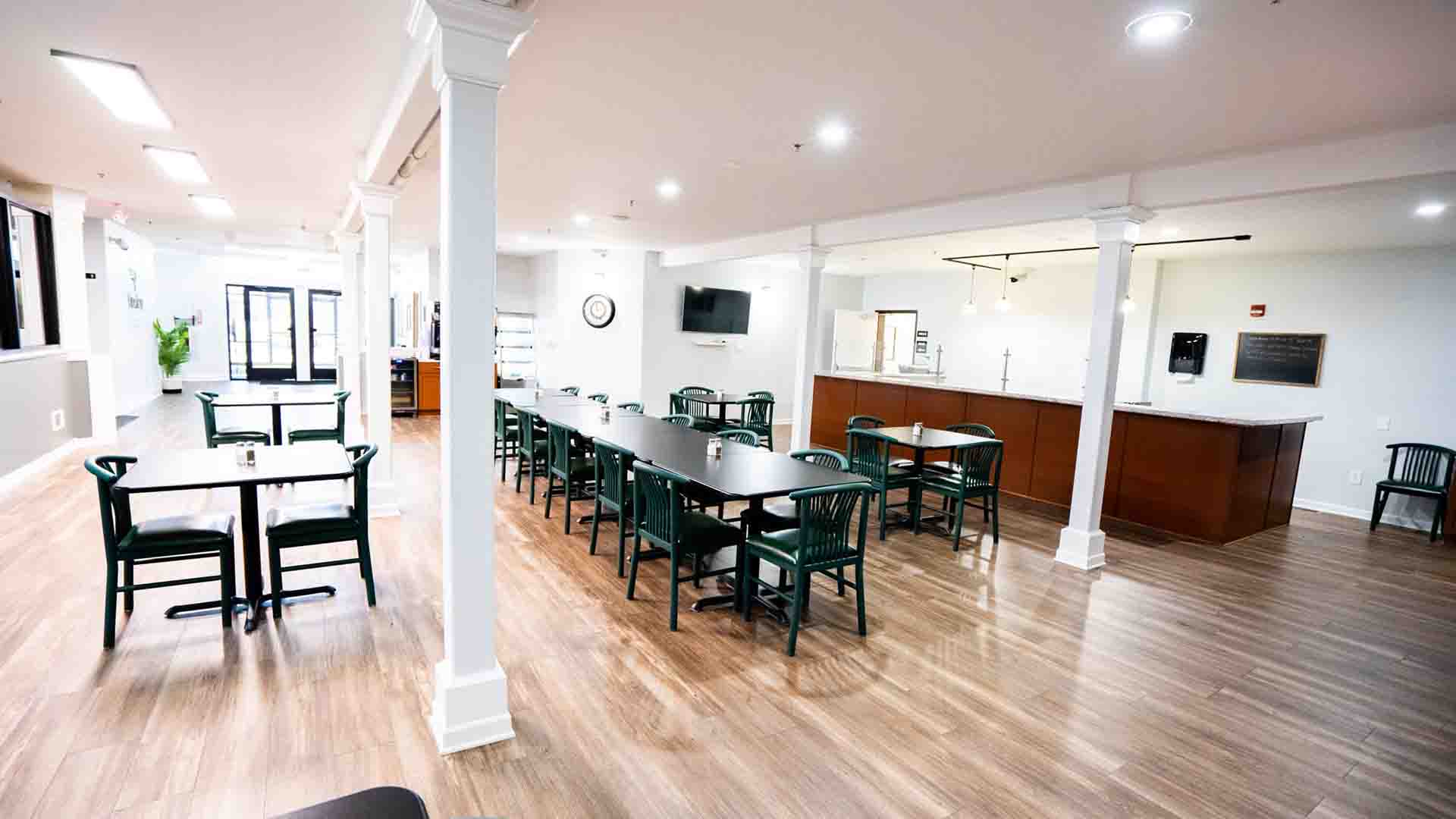 Complete Pre-Assessment
Once you reach a Findlay Recovery Center treatment coordinator, we will do a simple pre-assessment to make sure we're a good fit for you.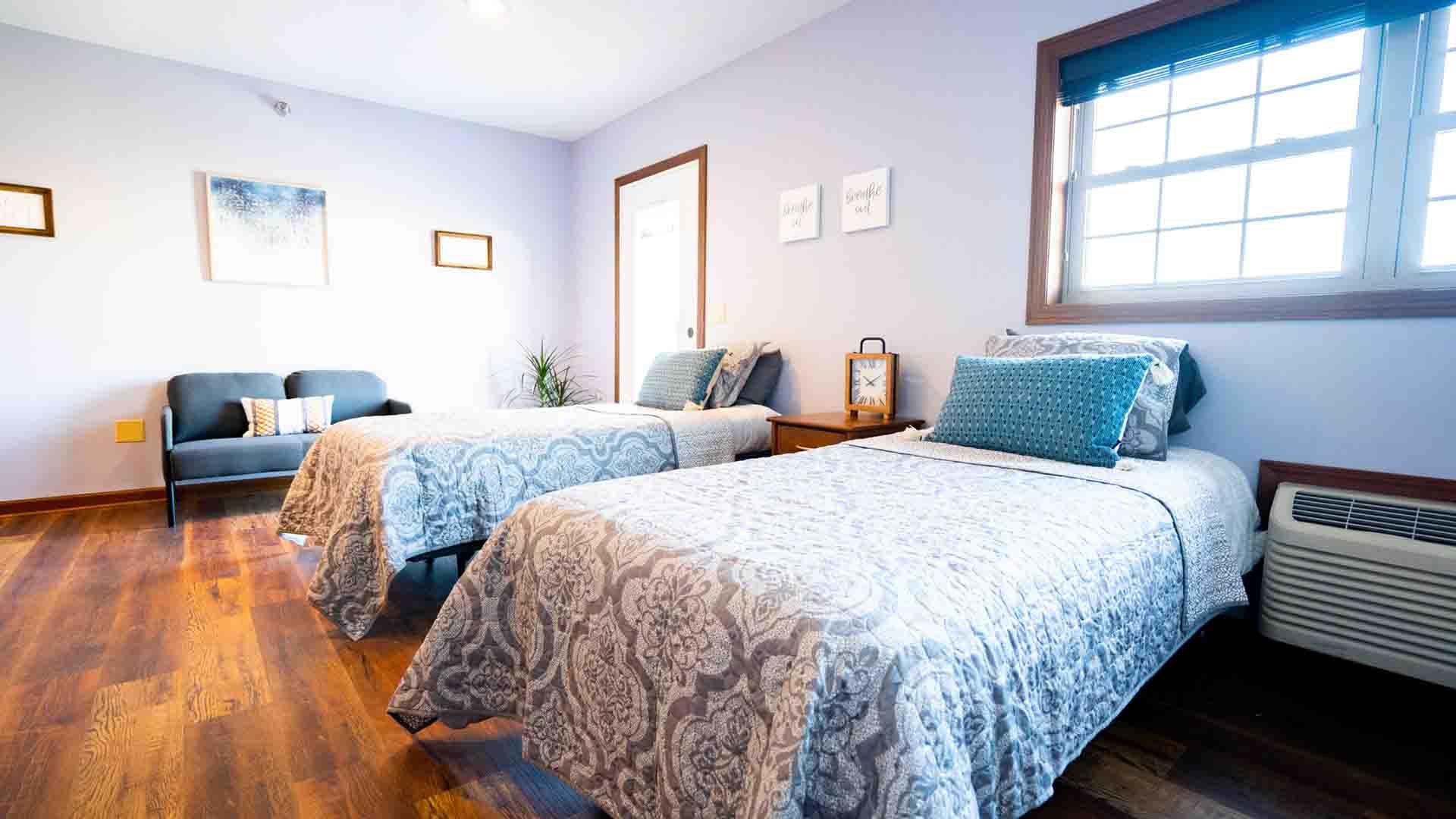 Plan Travel & Admit
Our caring treatment advisors will help plan travel & anything else you need before you enter our drug rehab program in Ohio!
Findlay's Anxiety Treatment Center Can Help
​
Our anxiety treatment center, in Ohio, is less than two hours north of Columbus. In our newly renovated facility, you are confident that you will feel comfortable throughout your time with us.
When you first come to meet us, we will take the time to learn about you and your struggles. After learning more about your anxiety disorder and addiction, we will determine the best treatment approach for you. We offer specialized treatment options that can be added to your treatment plan, if appropriate.
We are an LGBTQ+ friendly environment and believe that everyone deserves to be treated with kindness and compassion. Our staff is qualified and experienced in treating both anxiety disorders and addiction.  
If you, or someone you know, are struggling with an addiction and a mental health concern, call the Findlay Recovery Center at (855) 605-2135. We have our staff available to answer any questions you may have about our program and treatment options.
How Findlay Can Help Cleveland Citizens
​
We understand how necessary treatment is for ongoing sobriety. Recent data indicates that those who choose to forgo professional addiction treatment were less likely to stay sober beyond three years. The same study showed more than 62% of those who complete an addiction treatment program remained sober beyond the three-year mark. Each program includes a combination of evidence-based therapies and alternative treatment models. We also ensure you receive comprehensive medication administration support, life skills training, and support around the clock to help you move through each detox stage and throughout your recovery journey. As your treatment program comes to an end, we will work with you to ensure a robust and supportive aftercare program is in place before discharge. 
Our caring and compassionate treatment team has over 100 years of combined experience in substance abuse treatment. Aside from professional education and experience, many have a close, personal connection to the challenges and heartbreak of drug and alcohol abuse. Many of your staff members have been affected personally by substance abuse. Whether succumbing to addiction themselves before achieving lasting sobriety and recovery or watching a loved one struggle to overcome addiction, they have shared your struggle. 
The residential treatment program at Findlay is designed to treat each client's unique addiction needs. We offer a comprehensive, evidence-based treatment program that ensures a combination of therapies uniquely designed to address your physical, psychological, and spiritual needs as you work toward sobriety. Choosing to seek treatment is a challenging decision that is vital to your recovery. Unfortunately, selecting a treatment program where your needs are not met or where you feel uncomfortable throughout the treatment process is unlikely to be effective.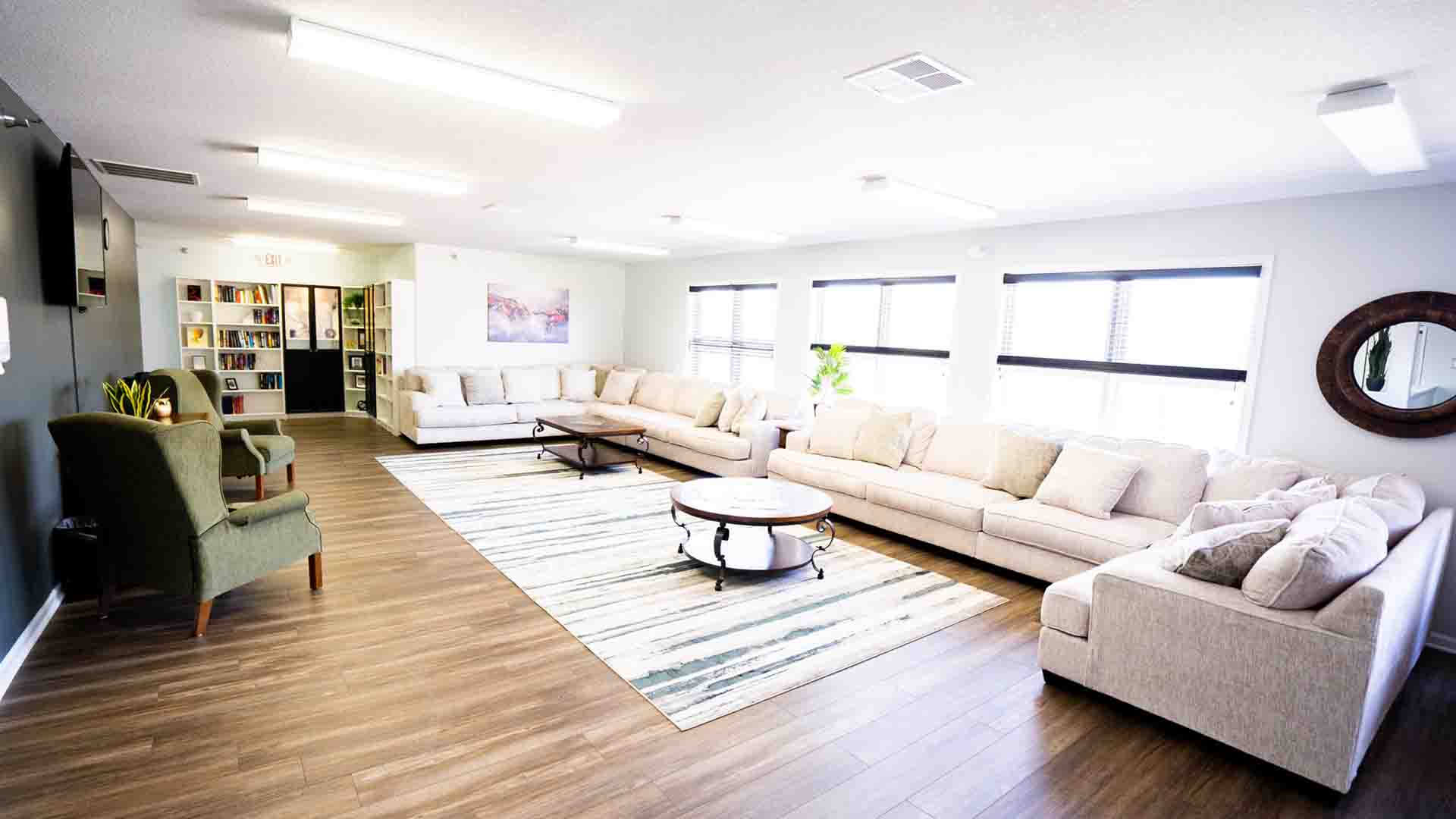 Get In Touch With Us Today
Pick up the phone, fill out a form or chat with us below to get started on your free consultation and treatment assessment.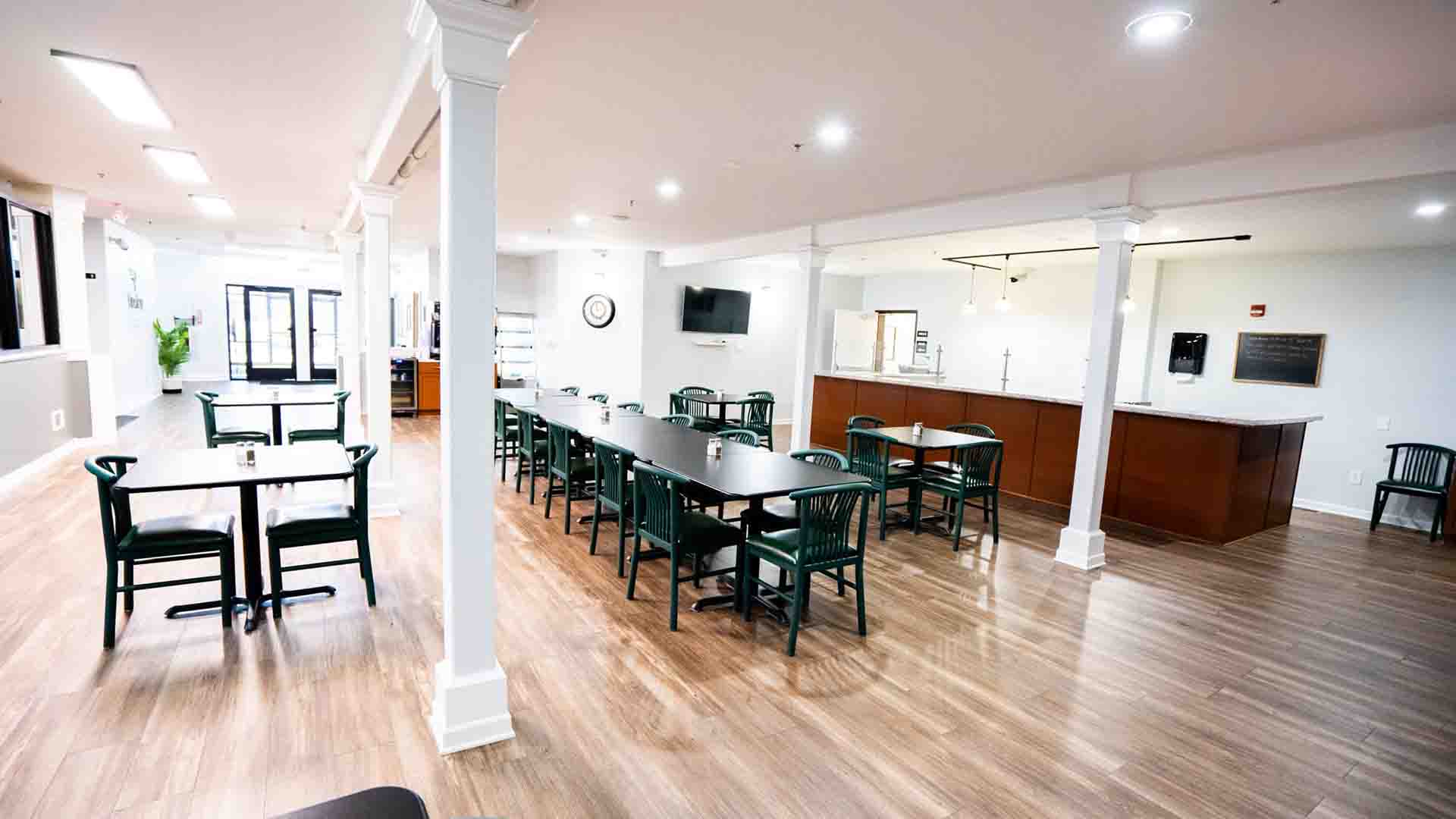 Complete Pre-Assessment
Once you reach a Findlay Recovery Center treatment coordinator, we will do a simple pre-assessment to make sure we're a good fit for you.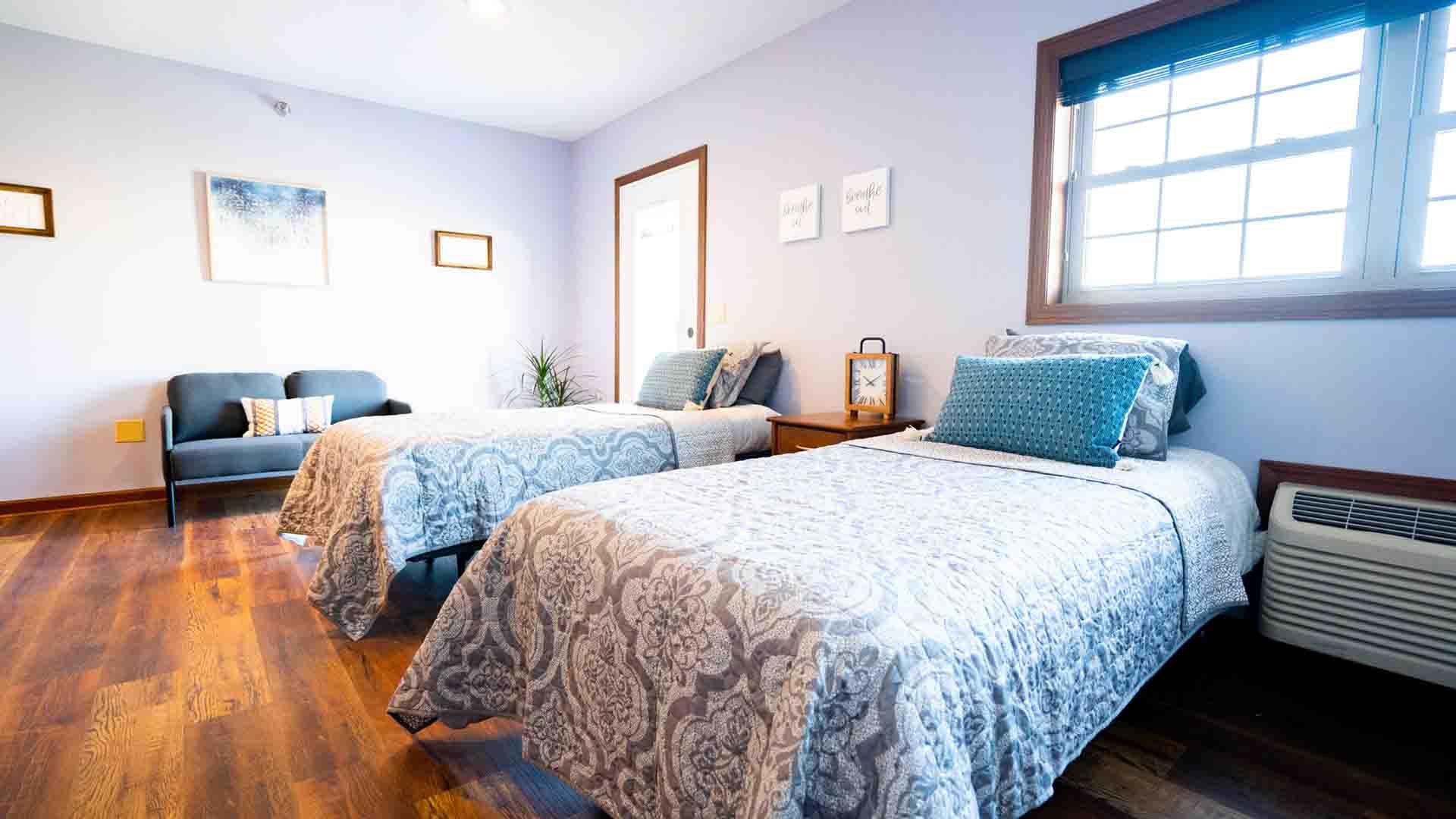 Plan Travel & Admit
Our caring treatment advisors will help plan travel & anything else you need before you enter our drug rehab program in Ohio!
Get Help at Our Toledo, Ohio
Drug Rehab
​
Acknowledging a struggle with drugs or alcohol is the first step on your recovery journey. Admittedly, accepting you need help to overcome addiction may be one of the most challenging aspects of your path to sobriety. Contacting Findlay to learn more about our drug rehab in Cleveland, Ohio, is an essential second step you can make for your health and recovery. Our caring and compassionate recovery team at our drug and alcohol rehab understands this decision is not easy. Our admissions team is here to provide support and guidance throughout every step of your journey leading to treatment. Addiction, although complex and challenging to overcome, can be defeated. The help you need to put addiction behind you is waiting at Findlay. Contact us today at (419)-495-8807 to learn more about how our services can help you get healthy and sober. 
GETTING HELP FOR ADDICTION HAS NEVER BEEN SO EASY