Opioid Addiction and
Rehab in Ohio​
The opioid epidemic in Ohio has been devastating, affecting countless individuals and families across the state. Overdose deaths have skyrocketed, and addiction has led many down a path of destruction. Despite the severity of the crisis, hope remains in the form of rehab programs for those struggling with opioid addiction. Our programs offer a chance for individuals to heal and reclaim control over their lives.
UNDERSTANDING OPIOID ADDICTION
Introduction to Opioid Addiction
​
Opioids, or narcotics, come in two forms. Some are prescription medications prescribed by your medical provider to relieve symptoms related to chronic pain conditions. Prescription opioids are also used to help patients recovering from surgical procedures or with severe pain related to cancer or injuries. Most prescription opioids, when used as directed, help relieve pain and help patients regain quality of life. However, they also carry a significant risk of addiction.
Opioids are a specific class of drug that includes both legally prescribed medications and illegal drugs or "street drugs." Common prescription medications include oxycodone, morphine, and hydrocodone, among others. Fentanyl and heroin are two widely abused illicit opioids. Opioid drugs, whether prescription or illegal, work by attaching themselves to the opioid receptors in the brain on the spinal cord. They also adhere to other opioid receptors in areas throughout the body. This connection blocks pain messages sent from the body through the nervous system to the spinal cord and the brain. When someone uses a prescription or illegal opioid, the pain that they struggle with becomes manageable and, in many cases, disappears completely.
The relief or high felt from opioid use is often felt very quickly. Unfortunately, it also wears off relatively quickly as well causing pain and discomfort to return. When this happens, the user craves the high (or pain relief) again and takes another dose. Each time, the dose becomes larger, and the time between doses is reduced. This is known as tolerance. When you have built a tolerance to a substance, more frequent and higher doses are needed to achieve the same high you remember from early on. This is dangerous, because higher doses can quickly lead to overdose and death.
In the past decade, there has been a significant increase in opioid use nationwide. Both prescription and illicit opioids are highly addictive. In fact, data indicate as many as one in four people who use opioids for long-term pain management therapy struggle with opioid addiction and cannot reduce or stop using without detox and addiction treatment at a professional treatment center like Findlay. In 2018, almost 47,000 Americans lost their lives to opioid overdose. In 32% of those cases, prescription medications obtained through legal means were involved.
The Statistics of Ohio Opioid Addiction
​
Although significant work has gone into managing the opioid crisis in the nation, millions of Americans still struggle with opioid addiction. In addition, thousands more become addicted to opioids each year. As far back as 2007, drug poisoning became a leading cause of death in Ohio, surpassing the motor vehicle-related death and injury rate. Unfortunately, this trend has continued for over a decade and into 2019. The Ohio Department of Health Violence and Injury Prevention Section (VIPS), more than 4,000 people died of an unintentional drug overdose in 2019. This represents a 7% increase over 2018 statistics. In 2019, fentanyl was detected in 76% of those deaths. This represents a 3% increase over 2018 and 18% over 2016.
Recent data from the National Forensic Laboratory Information System indicates the state of Ohio reported the largest number of deaths related to fentanyl. The same VIPS report noted above showed that fentanyl was involved in more than 82% of heroin-related overdose deaths, 77% of all cocaine-related fatalities, and 72% of all deaths related to methamphetamines or other stimulant drugs.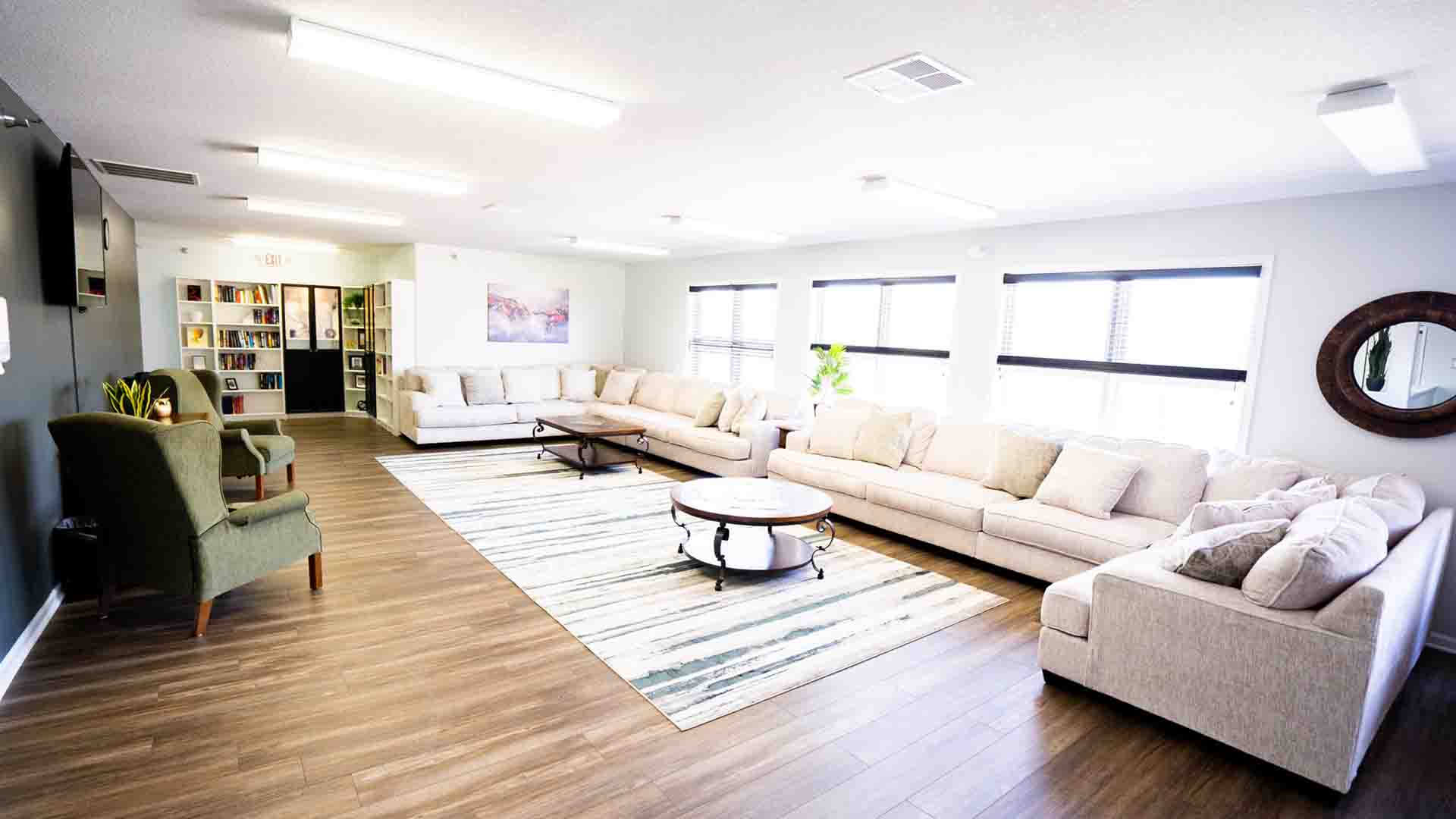 Get In Touch With Us Today
Pick up the phone, fill out a form or chat with us below to get started on your free consultation and treatment assessment.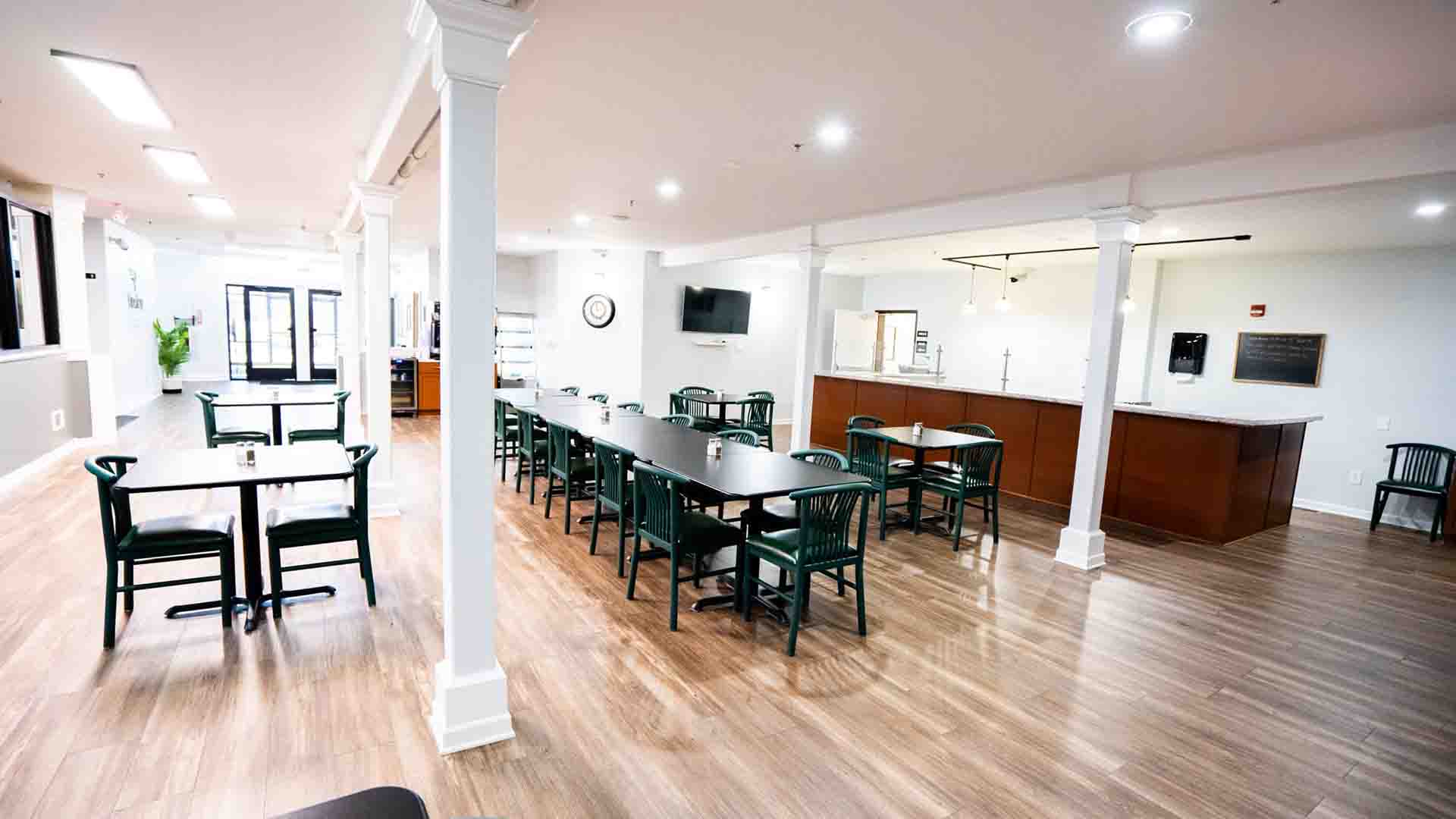 Complete Pre-Assessment
Once you reach a Findlay Recovery Center treatment coordinator, we will do a simple pre-assessment to make sure we're a good fit for you.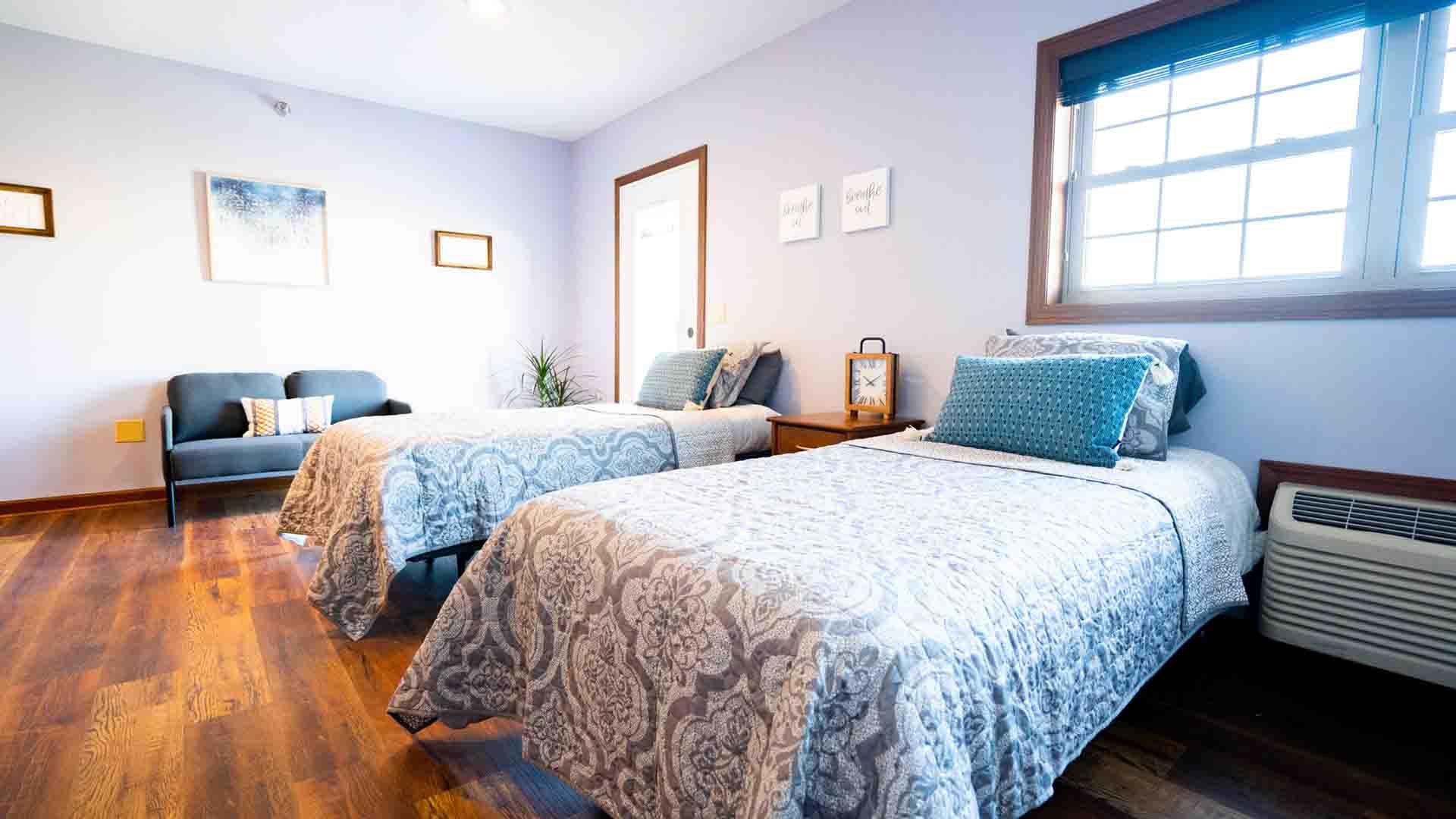 Plan Travel & Admit
Our caring treatment advisors will help plan travel & anything else you need before you enter our drug rehab program in Ohio!
KNOW THE SYMPTOMS AND SAVE A LIFE
When To Get Help for Opioid Addiction
​
Guidance from a professional opioid addiction rehab in Ohio. Understanding when to get help for opioid addiction requires understanding the signs and symptoms of opioid addiction, also called an opioid use disorder. When someone has an opioid use disorder, they cannot stop or reduce using opioids despite knowing their use leads to negative and harmful consequences. If a friend, or loved one, is struggling with an opioid use disorder, they may show various physical, psychological, and behavioral signs and symptoms. A few common examples include:
Changes in sleeping patterns
Decreased libido
Lack of hygiene
Inability to control or resist using
Changes in eating habits leading to weight changes
Changes in exercise habits
New or worsening financial problems
Self-isolation or avoiding spending time with friends or loved ones
Stealing from friends and family to get money for drugs
Stealing prescriptions
Doctor shopping
New or worsening legal problems related to drug use
Regular opioid use will lead to tolerance and dependence. Painful and unpleasant symptoms can develop when someone is dependent on a substance and stops using. In the case of opioid addiction, these symptoms, also called withdrawal symptoms, can sometimes be dangerous and even fatal.
Opioid withdrawal occurs when someone who struggles with an opioid addiction reduces or stops using an opioid drug. It does not matter if the drug is a prescription medication or an illicit substance; withdrawal symptoms are an inevitable part of the detox process and are best managed as part of a medically supported detox program. Depending on the substance or substances used, withdrawal symptoms may occur in as few as six hours after your last dose. Common withdrawal symptoms include anxiety, agitation, body aches, difficulty sleeping, sweating, gastric disturbances, nausea, and vomiting. Other, more severe symptoms can include delirium tremens (DTs), irregular respirations, irregular heartbeat, and seizures.
The more severe withdrawal symptoms which can occur in certain withdrawal cases point to the need for medically supported detox to ensure safe and successful detox from opioids. Many who struggle with opioid addiction and choose to withdraw "cold turkey" often fail and relapse as withdrawal symptoms become too overwhelming to manage. In a medically supervised detox setting, trained medical staff is available to guide you through the detox process and ensure your safety while assisting with symptom management. As you focus on getting well, your treatment team will continually monitor your vitals (including heart rate, respiration, and temperature) to ensure your safety should a medical emergency arise. Detox is often a complex process, but it is the first essential step on the journey to sobriety.
HEALING & LASTING RECOVERY BEGINS NOW
Get Help at Our Opioid
Addiction Rehab
​
When someone struggles with opioid addiction, it is essential to seek comprehensive treatment at an opioid addiction rehab like Findlay. At Findlay, our highly trained team of medical and mental health professionals will work with you to design a comprehensive treatment program based on your unique treatment needs and goals. Using a combination of evidence-based therapy models and other alternative therapy options, our caring, and compassionate treatment team will help you on the first (and often most challenging) steps of opioid addiction recovery. Trying to overcome an opioid addiction without support can be dangerous and often leads to relapse. In many cases, the urge to use heroin is so intense that many who try to quit the drug "cold turkey" often relapse because they cannot manage the intensity of withdrawal symptoms and cravings on their own.
At our Ohio opioid addiction rehab, we offer a full range of treatment options to help you overcome addiction and stay sober. Our addiction therapy programs are designed around proven treatment models that have successfully helped thousands of people overcome opioid addiction. Our Dayton, Ohio treatment center offers medically supported detox services, comprehensive addiction treatment therapy, and robust aftercare planning. We understand that choosing to seek help to overcome addiction is not easy. Our caring and compassionate team of medical and mental health providers are here to help you with each step of your treatment and recovery journey.
Acknowledging a struggle with opioid addiction is the first step towards seeking help and putting the struggles of addiction behind you. If you or a loved one are ready to get sober while learning the tools and skills necessary to maintain lasting health and recovery, the team at Findlay is here to help. Contact us today to learn more about how our opioid addiction rehab can help you achieve your sobriety goals.
GETTING HELP FOR ADDICTION HAS NEVER BEEN SO EASY
Our Ohio Treatment Services
​
Detoxification
Medical drug & alcohol detoxification services in Ohio at Findlay Recovery.
Residential Inpatient
Our residential inpatient rehab program in Ohio is designed to meet your individual needs.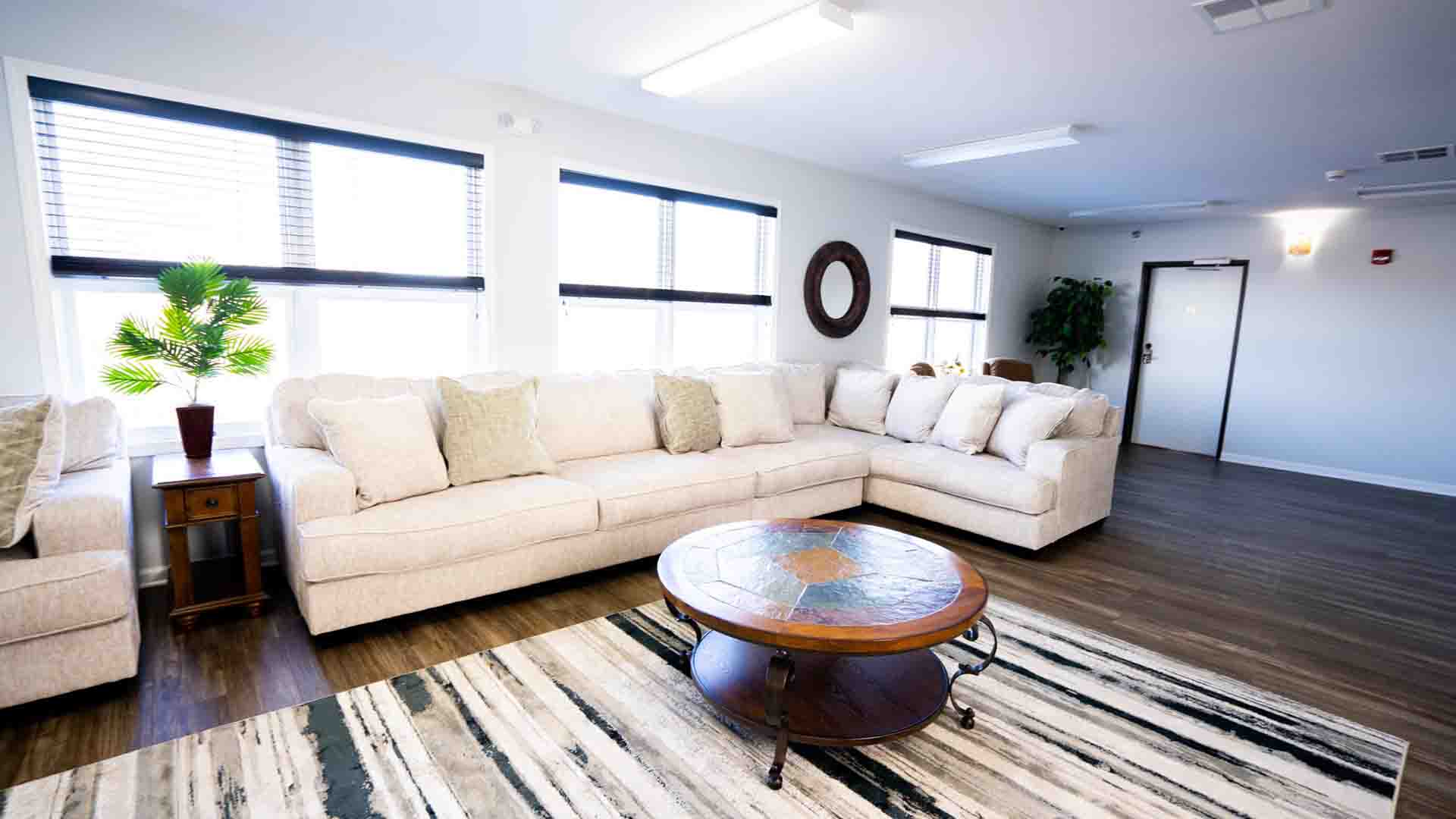 Tailor-Made Therapies
Each client will receive a tailor-made treatment plan that uses a variety of therapies.
Aftercare & Alumni
We help plan every step of your journey from aftercare to alumni events, stay connected.