LGBTQ Drug and Alcohol
Rehab
LGBTQ individuals have unique experiences and challenges when it comes to drug and alcohol addiction. That's why LGBTQ drug and alcohol rehab programs provide a safe and supportive environment specifically tailored to the needs of this community. With a focus on acceptance and empowerment, LGBTQ drug and alcohol rehab programs help individuals build a life of sobriety and joy.
LEARNING ABOUT SUBSTANCE ABUSE IN THE LGBTQ COMMUNITY
LGBTQ Addiction
Statistics & Treatment
​
Addiction is a disease. It is damaging and its harm impacts all demographic boundaries without limits or restrictions. A vast body of research indicates addiction impacts people of all ages (as young as age 12 in some cases), race, economic standing, educational background, religious preference, and sexual orientation. Ongoing research into addiction and the roots behind substance use disorders focuses on all demographics. In recent years, the level of study on substance abuse rates and addiction treatment outcomes within the LGBTQ community has increased significantly.
Studies indicate people who are of LGBTQ orientation have higher rates of drug abuse and alcoholism than that of the heterosexual population. One of the main reasons for this is believed to be the stigma that is still associated with sexual orientation and sexual identity. It is not uncommon for members of the LGBTQ community to experience elevated levels of stress often not experienced by heterosexual individuals. These high-stress levels can lead to the development of a range of mental health problems for which people often turn to drugs or alcohol to self-medicate.
The most recent National Survey on Drug Use and Health indicates substance abuse patterns and instances of substance use disorders are higher among LGBTQ or "sexual minority" youth and adults. Data from the 2018 survey shows as many as 38% of LGBTQ adults (over age 18) reported marijuana abuse, 9% reported prescription opioid or heroin abuse, and more than 12% reported alcohol misuse or abuse. This is compared to the heterosexual population, which reported 16%, 4%, and 10%, respectively.
Adults are not the only ones who struggle with substance use disorder. Data from the same survey indicates between 20 and 30% of LGBTQ youth under age 18 struggle with substance use disorders. Again, this is compared to 9% of the heterosexual population. Another survey conducted by the Substance Abuse and Mental Health Services Administration (SAMHSA) and the National Survey on Drug Use and Health also indicate that addiction and substance use disorders are twice as prevalent among LGBTQ youth and adults compared to heterosexual youth and adults. The same surveys also showed members of the LGBTQ community were more likely to seek treatment for co-occurring disorders. A co-occurring disorder, or dual diagnosis, occurs when a substance use disorder and a mental health condition occur together.
Why Treatment Personalized for the LGBTQ Community is Successful.
Despite years of education and work designed to reduce the stigmas experienced by those who are part of the LGBTQ community, there is still work today. Fortunately, societal views are adapting, and stigma is slowly declining. The stressors that lead to increased rates of substance use, addiction, and overdose among LGBTQ youth and adults remain a complex challenge. Many individuals in the LGBTQ community may actively avoid seeking help at an LGBTQ substance abuse treatment center because of a history of negative experiences within the medical and mental health care communities.
Fears of seeking treatment may also arise from having heard about adverse experiences suffered by others who are part of the same social circles or community groups. LGBTQ-friendly residential treatment at Findlay offers uniquely tailored and comprehensive treatment plans that fit the specific needs and treatment goals of the individual. Rehabs that offer specialized treatment programs for the LGBTQ community show better treatment outcomes than non-specialized programs. Specialized rehabs also consider unique needs that may arise out of concerns the individual may have related to seeking treatment as part of the LGBTQ community, such as violence, discrimination, homophobia, social isolation, transphobia, and family-specific difficulties.
The Benefits of an LGBTQ Drug and Alcohol Rehab
​
If you are ready to seek help overcoming addiction, it is vital to choose a rehab where you feel safe, comfortable, and supported throughout your recovery journey. For many, the journey to an addiction rehab where you have the guidance and support you need to get well lies in choosing an LGBTQ residential treatment center. When you identify as lesbian, gay, bisexual, transgender, or queer, your opportunities for success in drug and alcohol rehab are vastly increased if you feel understood. Feeling safe during therapy enhances one's ability to communicate, share experiences, learn, and successfully begin their recovery journey.
LGBTQ residential treatment at Findlay considers every patient's individual treatment needs and goals. We understand simple inclusions in our treatment programs, such as ensuring transgender patients are housed with their self-identified gender, can make a vital difference in one's ability to achieve treatment success. It is also crucial to ensure the treatment staff, including medical and mental health providers, are aware of potential treatment differences that could benefit or hinder the recovery of their patients.
At our LGBTQ rehab, our highly-skilled, compassionate treatment staff understand each of our patients, regardless of sexual identity, has unique treatment needs and goals. We ensure our therapeutic programs and the environment at our drug and alcohol rehab addresses comfort and safety considerations for everyone who comes through our doors. Providing individualized treatment that considers your specific psychological, emotional, and spiritual well-being may be the difference between ensuring you successfully achieve and maintain lasting sobriety and an ineffective or unsuccessful treatment experience.
To help LGBTQ rehabs ensure they address the needs of all LGBTQ patients, the Substance Abuse and Mental Health Services Administration (SAMHSA) has provided an outline of specific LGBTQ treatment models and approaches. This manual is provided to medical and mental health providers to help them understand the particular treatment needs of the LGBTQ community as part of a drug and alcohol treatment program. The manual is also designed to help providers design individual, evidence-based treatment programs that are better suited to meet the treatment needs and goals of LGBTQ patients.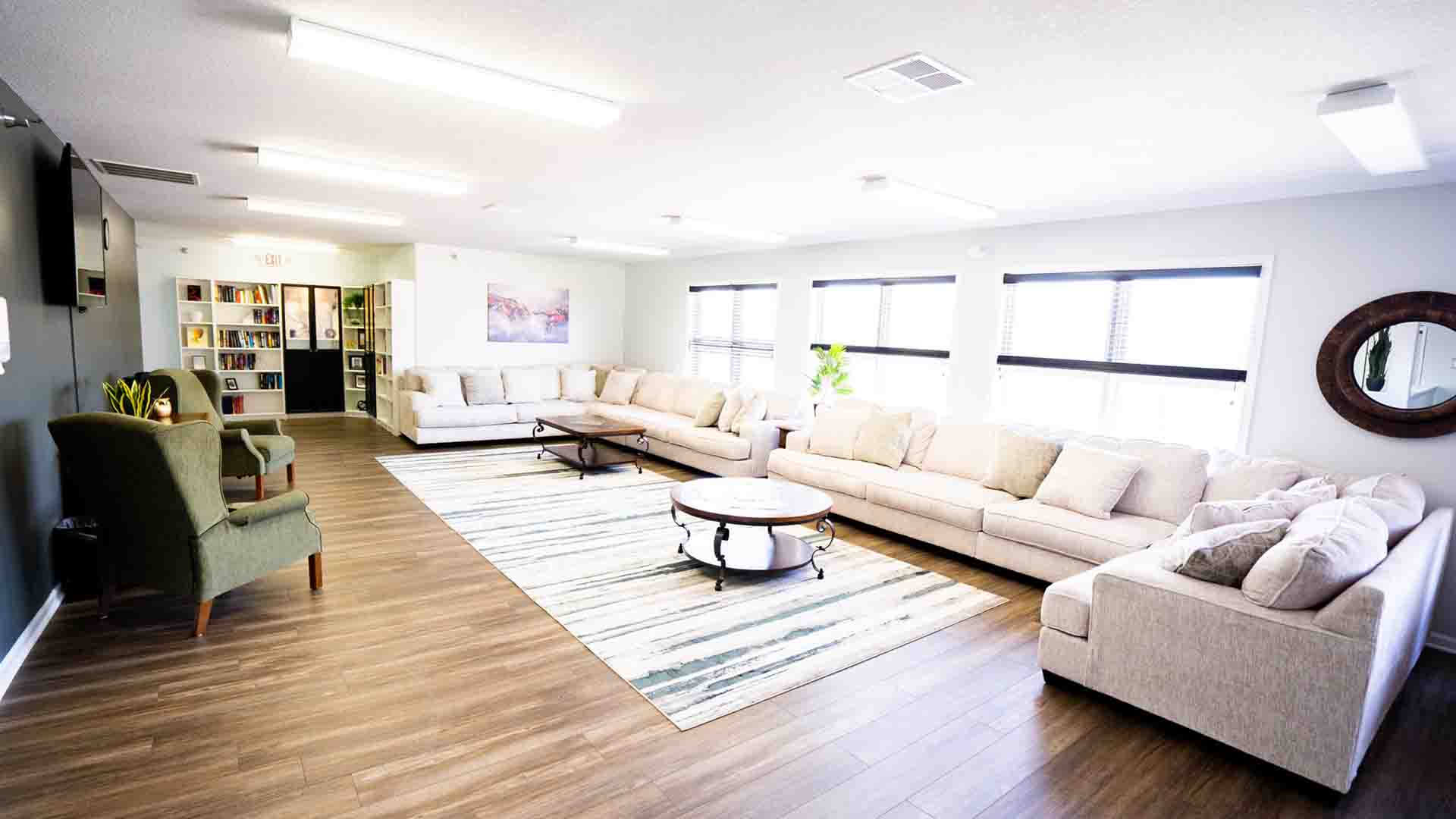 Get In Touch With Us Today
Pick up the phone, fill out a form or chat with us below to get started on your free consultation and treatment assessment.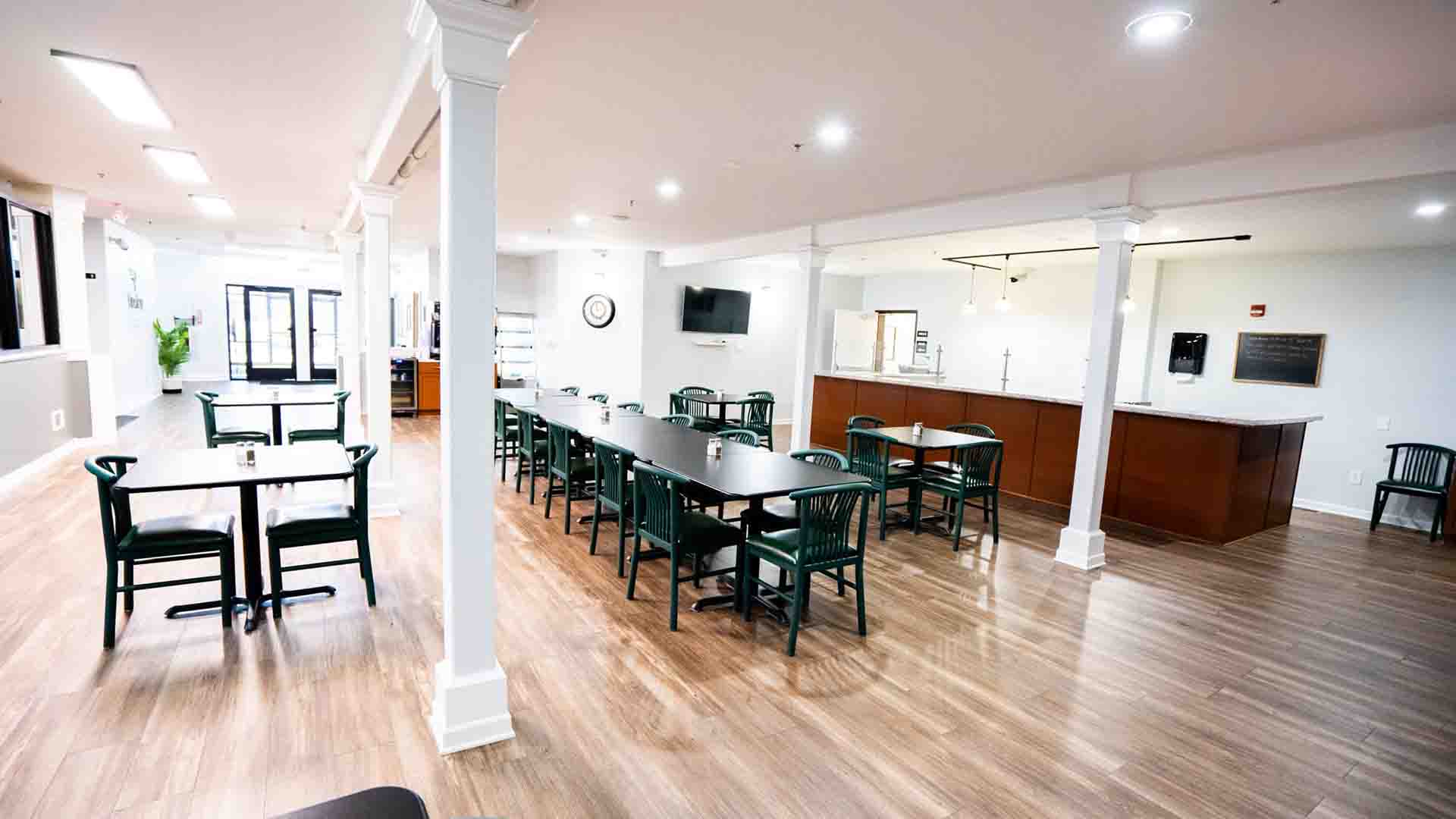 Complete Pre-Assessment
Once you reach a Findlay Recovery Center treatment coordinator, we will do a simple pre-assessment to make sure we're a good fit for you.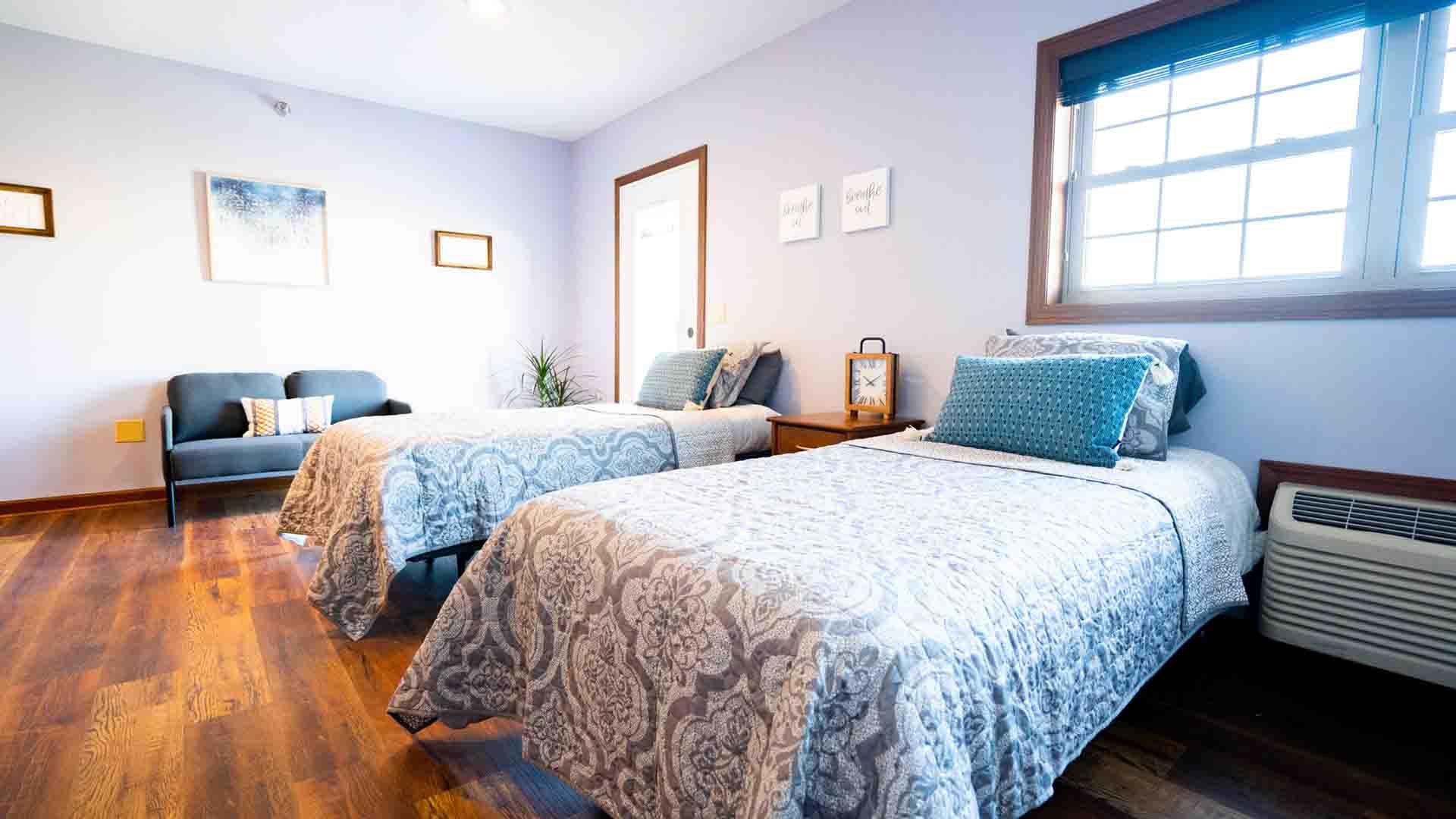 Plan Travel & Admit
Our caring treatment advisors will help plan travel & anything else you need before you enter our drug rehab program in Ohio!
Why Choose Findlay For Your Care
When you choose an LGBTQ drug and alcohol rehab, like Findlay, you can feel confident knowing the providers you work with will recognize and implement the treatment guidelines and suggestions outlined by SAMHSA. We will work with you to design a comprehensive and dynamic treatment program designed to help you get well. Because we use these guidelines in combination with proven, evidence-based treatments, we can offer more effective and more successful therapies focused on addressing specific LGBTQ addiction issues. Common examples of these may include:
The higher incidences of illicit drug and marijuana use among gay men
How to safely manage hormone treatment regimens during rehab
The isolation felt by many in the LGBTQ community
The emotional and physical challenges faced when someone identifies as LGBTQ
The prevalence of alcohol addiction and binge drinking among lesbian women
The systematic mistrust of healthcare providers due to ongoing or previous negative experiences
Get Help from Our LGBTQ Residential Treatment Center
​
If you are ready to begin your journey to lasting sobriety and freedom from drug and alcohol addiction, the first step is finding a rehab where your specific treatment needs are cared for in a supportive and compassionate environment. Many LGBTQ individuals struggle to find a rehab that genuinely caters to and addresses the needs of the LGBTQ person looking to find freedom from addiction.
A wide body of research indicates that drug and alcohol treatment are more likely to be effective and lead to long-term recovery if you can complete treatment. To achieve this, you must feel safe, comfortable, and supported beginning with detox and throughout treatment. At Findlay, our providers understand the personal, social, and emotional challenges but also provide essential support they may encounter during and after rehab.
As previously mentioned, addiction is a disease that is unique to the individual. Because of the unique effects of addiction, the most successful programs are those that take the time to work with their patients to create a treatment plan based on their specific addiction and treatment goals. When you identify as LGBTQ, it is essential to find a program with experience treating those within the LGBTQ community. To learn more about how our programs at Findlay can help you, contact the admissions team at our LGBTQ substance abuse treatment center today.
GETTING HELP FOR ADDICTION HAS NEVER BEEN SO EASY