Ohio Sober Living After
Drug & Alcohol Rehab​
Ohio is home to some of the most reputable drug and alcohol rehab centers in the country. But the journey to recovery doesn't end there. For those who want to avoid the temptation of returning to their old habits, Ohio's sober living homes offer a safe and supportive environment. These homes provide a structured program that promotes healthy living and continued sobriety. Residents have access to counselors, support groups, and job search assistance. With a focus on accountability, fellowship, and responsibility, Ohio's sober living communities provide a much-needed lifeline for those looking to maintain their newfound freedom from addiction.
LEARNING ABOUT SOBER LIVING
In the 1970s, a group of individuals in recovery felt as though there was a gap in the treatment options available for addiction treatment. The observation was that, individuals who do not have a sober and healthy home environment face unnecessary challenges after they complete treatment. Recovery is hard, so having all the support you can at home is vital. These individuals then came up with the concept of sober living.
Sober homes are a housing option for alcoholics and drug addicts who do not wish to live at home. There are a variety of reasons for this. For example, their home may have someone living there who is in active addiction, or family members may need time to adjust to their recovery before they come home. Or perhaps, you do not have a home to return to. No matter your reason, sober living is an option for individuals who are active in their recovery. 
Ohio sober living is a separate option from addiction treatment. This means your insurance company will likely not help cover the cost of living there. Treatment programs are able to help you find sober living options in your area if this is something that you are interested in. There are some treatment programs that offer sober living options; however, this is not always available. 
If you, or someone you love, are looking for sober living homes in Ohio, the Findlay Recovery Center would be able to assist you. You can speak with one of our representatives by calling (855) 605-2135 today to learn more about our Ohio drug rehab.
How is Sober Living Used in Recovery?
​
Since sober homes are different from treatment centers, there will be notable differences. For example, sober homes are not run by clinical staff. Rather, sober homes are typically managed by individuals who have lived in the home for a longer time themselves and are active in their recovery. 
Sober homes do not have a maximum length of time that you can stay. However, they do typically have strict house rules to ensure that the house remains healthy and supportive for all the residents. This will include a zero-tolerance drug and alcohol policy. Some sober homes will have expectations regarding addiction treatment or involvement in self-help groups such as Alcoholics Anonymous or Narcotics Anonymous. Before moving into a sober home, you will want to familiarize yourself with their rules and expectations for their residents. 
Sober homes can give you a supportive environment with individuals you can relate to. If you do not feel as though your home is supportive of a healthy recovery, or you have concerns about living alone early in your recovery, a sober home is a viable option for you to consider. 
The Findlay Recovery Center helps our patients find Ohio recovery housing before completing our program if this is something they are interested in. To learn more about the Ohio drug and alcohol services available at the Findlay Recovery Center, you may call (855) 605-2135.
WHY IS SOBER LIVING IMPORTANT
What are the Benefits of Sober Living?
​
There are several benefits to living in a sober home during your recovery. One of which would be that you would be surrounded by like-minded individuals who can understand what you are going through. For many addicts and alcoholics in recovery, it can be challenging to return home in early recovery because your family may not know how to act around you. They may have the best intentions. However, families that do not engage in family programs may be unsure how they can support you. In a sober home, you will be living with people who have been in early recovery themselves and can talk to you about what helped them when they were struggling.
Sober homes can also help keep you accountable in early recovery. If you choose to go to an addiction treatment program, you will likely notice that programs have a distinct structure to their day. This is done to avoid boredom and downtime that can contribute to triggers and cravings. Sometimes when a person leaves treatment, they may struggle to continue with a structured day which could contribute to a relapse. With sober homes expecting that you continue to be active in your recovery, this can help encourage you to establish a routine for your days. 
The basic principle of a sober home is to create a safe and supportive home environment for individuals who are in recovery. This alone is the main benefit of choosing to live in a sober home. It doesn't matter what your reason is for not wanting to return to your home. All that matters is you have the desire to stay sober and keep working on yourself. It is never too late to get sober, and a sober home can significantly impact your recovery.
If you, or someone you love, would benefit from learning more about an Ohio sober living house, we invite you to call us at (855) 605-2135 so that a representative can assist you.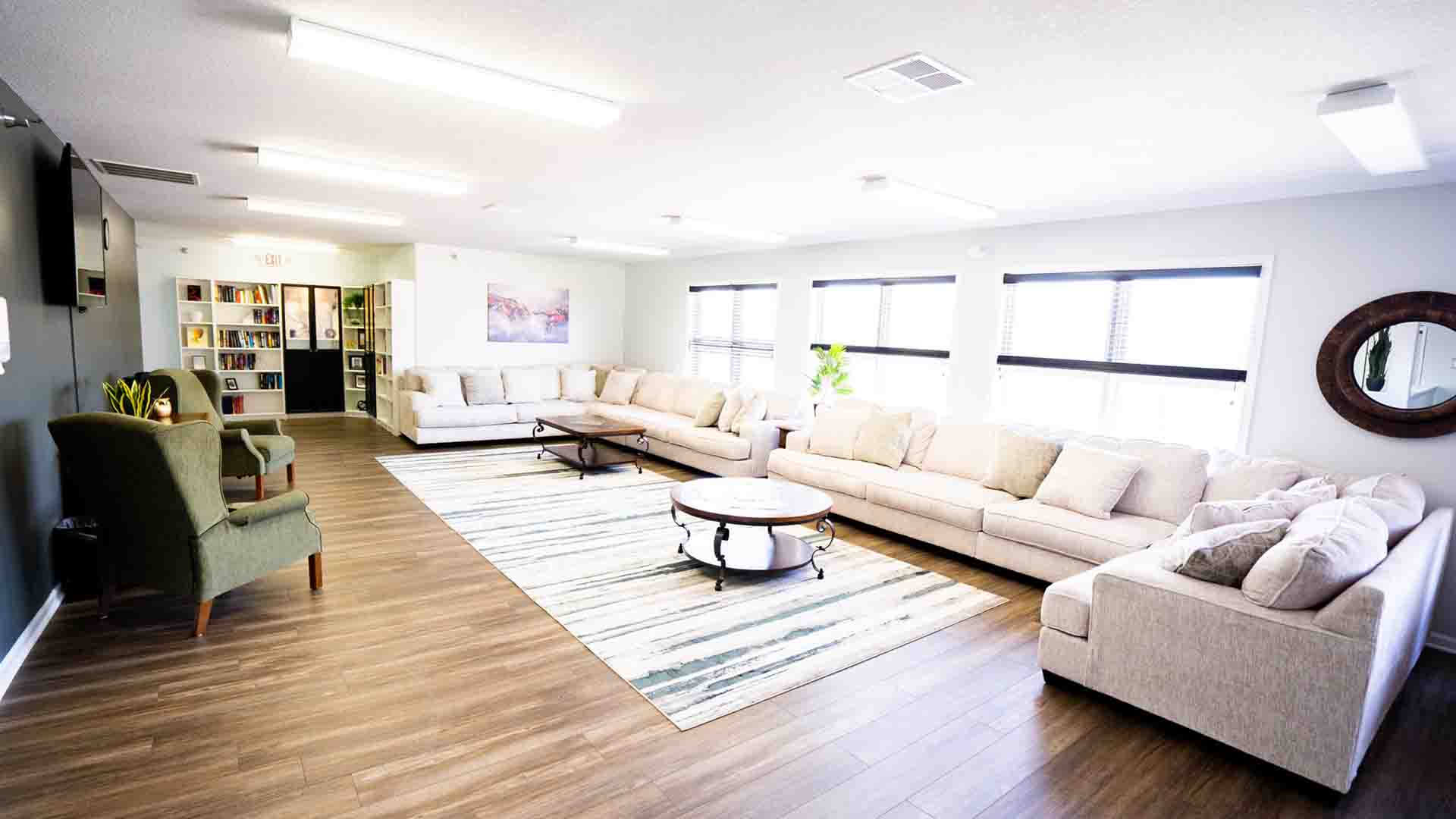 Get In Touch With Us Today
Pick up the phone, fill out a form or chat with us below to get started on your free consultation and treatment assessment.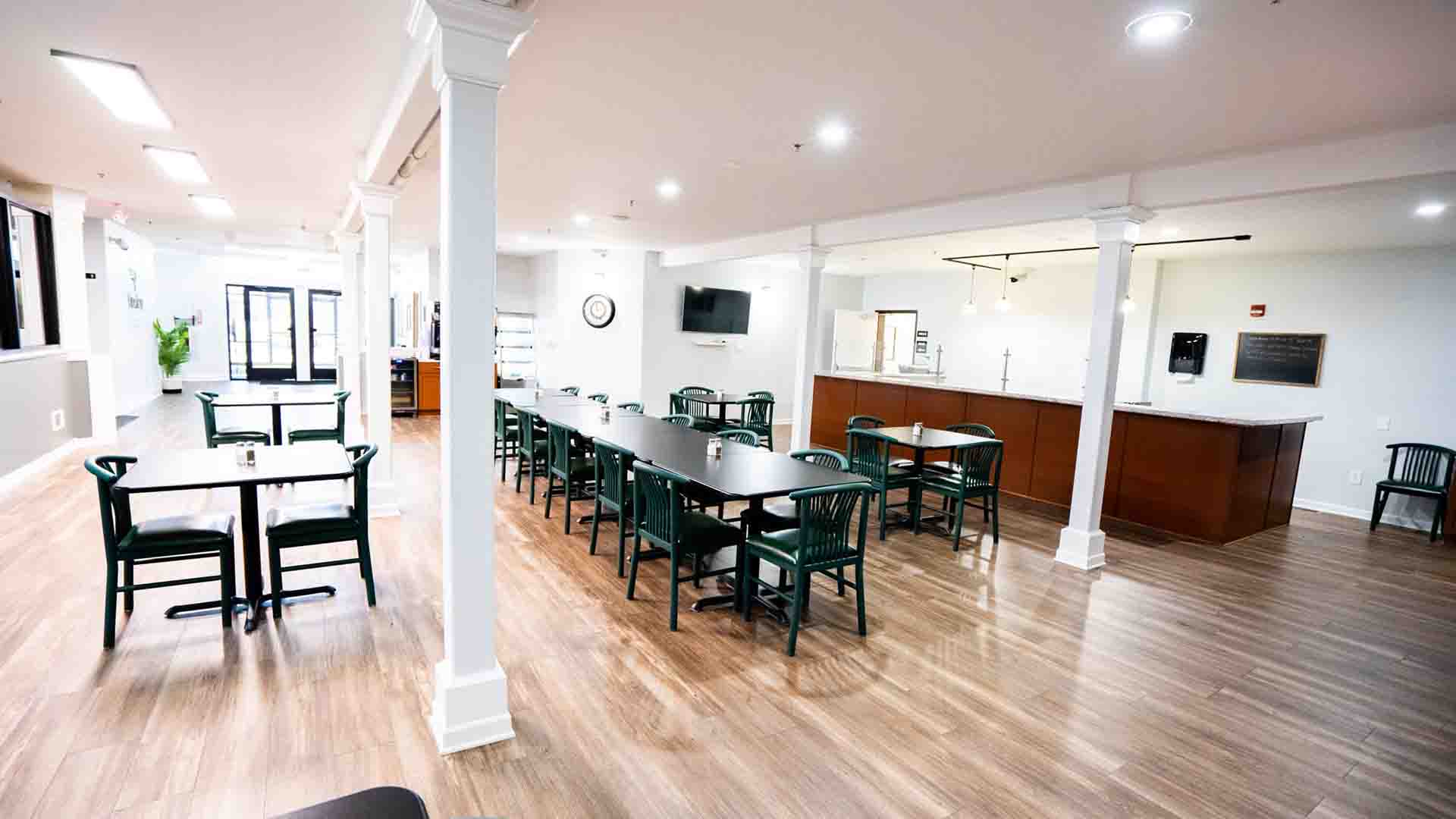 Complete Pre-Assessment
Once you reach a Findlay Recovery Center treatment coordinator, we will do a simple pre-assessment to make sure we're a good fit for you.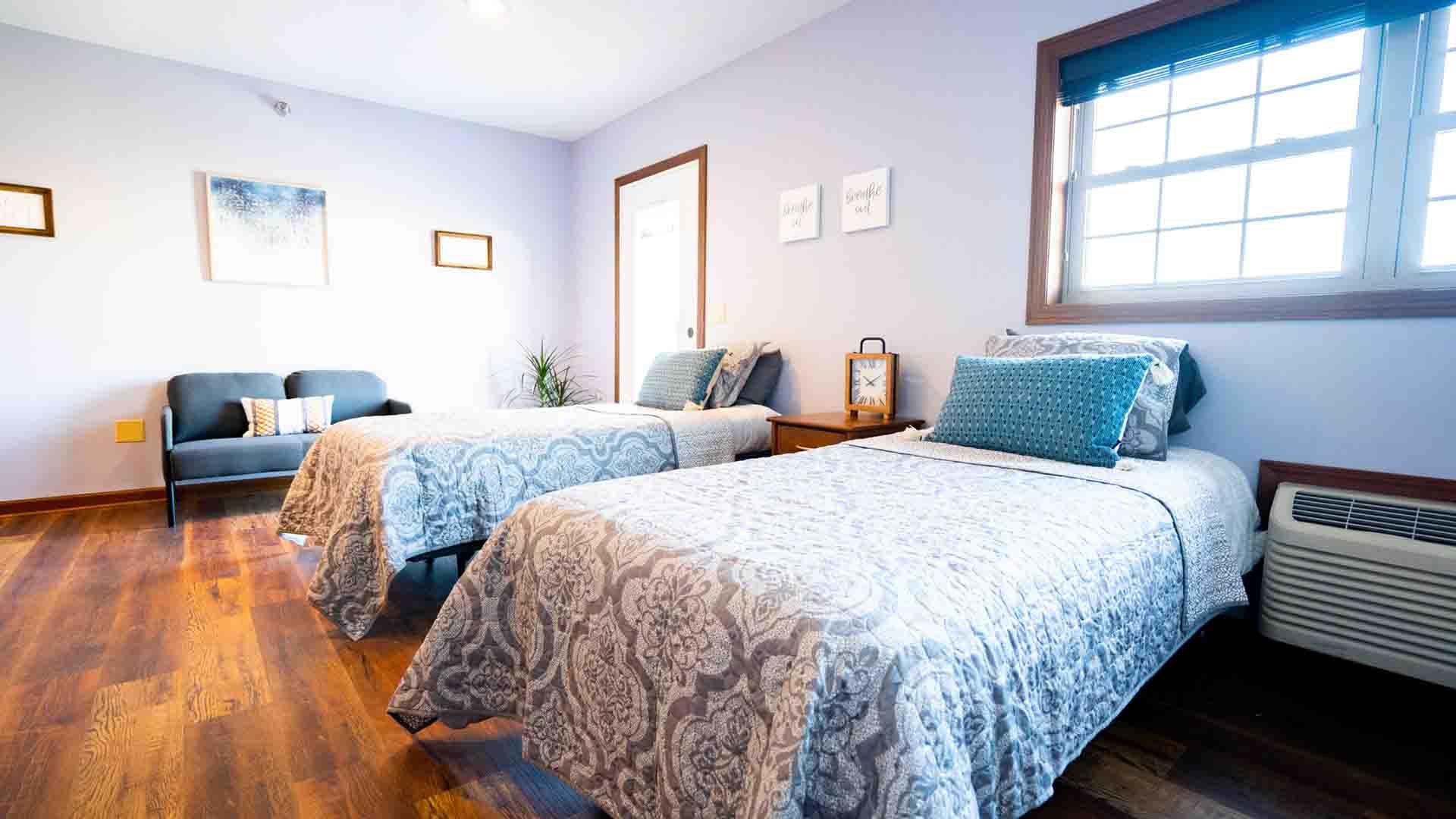 Plan Travel & Admit
Our caring treatment advisors will help plan travel & anything else you need before you enter our drug rehab program in Ohio!
REACH OUT TO FINDLAY RECOVERY FOR SOBER LIVING IN OHIO
How to Find Sober Living Facilities in Ohio
​
Finding a sober living home may sound overwhelming, especially finding sober living homes that have a good reputation near you. One way that you could go about this is to get a referral for a sober house from an addiction treatment provider. Chances are, a local addiction treatment facility has had patients in the past interested in sober living homes. Treatment centers would be mindful about which houses they refer to and can speak with you about the pros and cons of choosing this living option. 
Findlay Recovery Center is located about two hours west of Cleveland, Ohio. We are an Ohio addiction treatment facility specializing in alcohol and drug addictions. Our staff has experience working with individuals who also struggle with mental health concerns such as bipolar, depression, anxiety, and PTSD. 
For many, treatment with us begins in our detoxification program. Here you are monitored by medical professionals 24/7, and they will work with you to make you as comfortable as they can during this process. Once you have completed detox, you can begin your inpatient rehab program. Here we will help you gain a better understanding of addiction, recovery, and relapse prevention. 
We will work with you to determine additional programming that you may need. Examples of this could be specialized groups for men, women, professionals, first responders, couples, and members of the LGBTQ+ community. Depending on your needs, our inpatient program length can range from one to three months. 
At the Findlay Recovery Center, we are aware of the courage needed to recognize and accept that your drinking and drug use are unhealthy. Denial is a powerful mindset, that for some, never ends. We commend you for taking this step in your recovery and showing yourself the kindness you deserve. We pride ourselves on the compassionate and supportive care that we provide to our patients. Our main goal is to help you succeed and work towards your individual goals. 
If you, or someone you love, struggle with signs of alcohol abuse, we invite you to call the Findlay Recovery Center at (855) 605-2135 to learn about how our treatment options and Ohio sober living can help you today.
Detoxification
Medical drug & alcohol detoxification services in Ohio at Findlay Recovery.
Residential Inpatient
Our residential inpatient rehab program in Ohio is designed to meet your individual needs.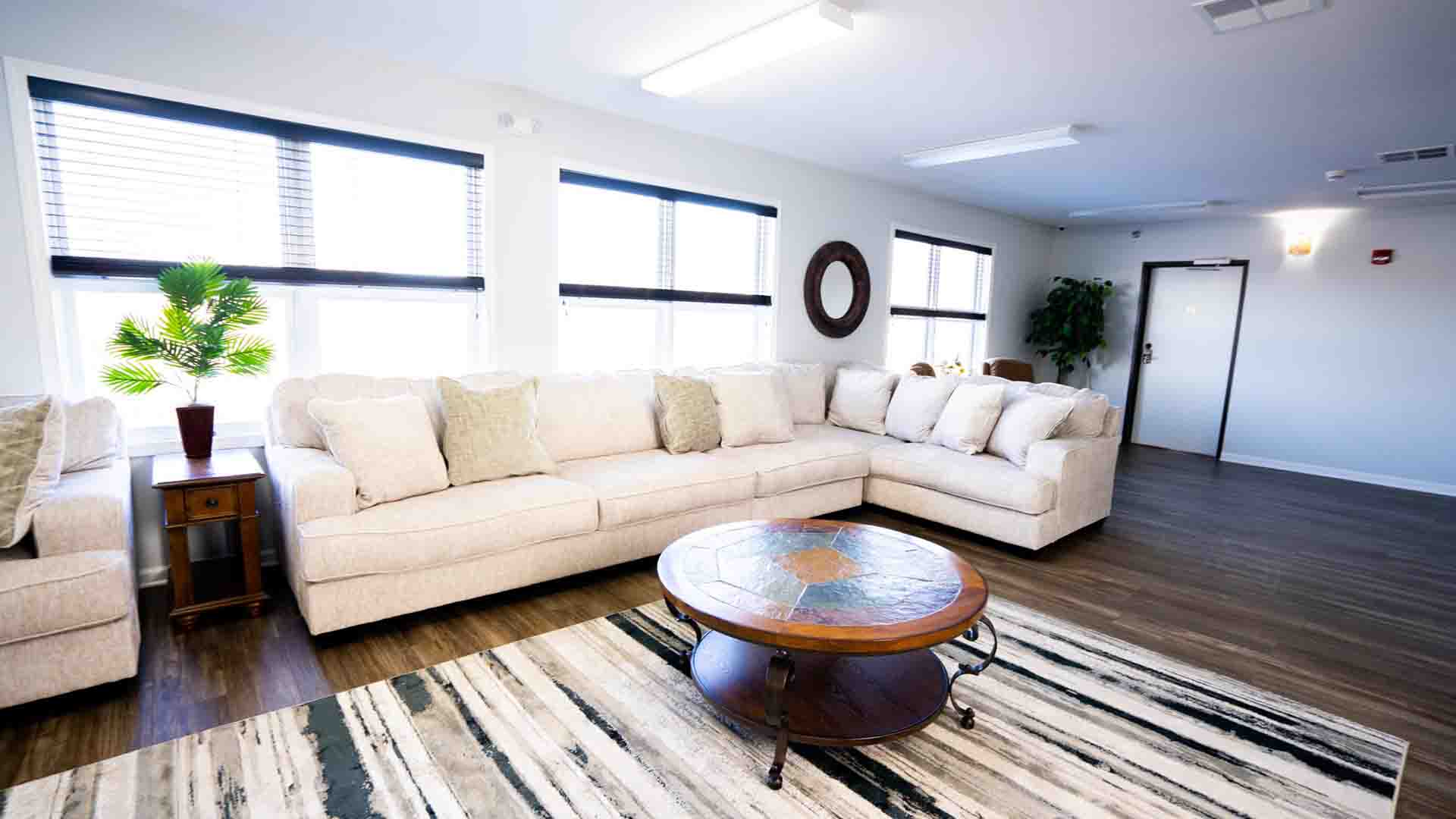 Tailor-Made Therapies
Each client will receive a tailor-made treatment plan that uses a variety of therapies.
Aftercare & Alumni
We help plan every step of your journey from aftercare to alumni events, stay connected.
GETTING HELP FOR ADDICTION HAS NEVER BEEN SO EASY