Trauma Treatment At Our Drug Rehab
​
Through evidence-based practices and personalized treatment plans, we help individuals process and heal from their trauma. We believe that addressing both addiction and trauma is essential for long-term recovery and overall wellness. With our trauma treatment services, we strive to create a safe and supportive environment where individuals can find healing and hope.
UNDERSTAND TRAUMA AND ADDICTION BETTER
Introduction & Overview of Trauma
​
When an individual experiences a threatening, very stressful, or distressing event, they may consider it to be a traumatic event. We know that trauma can significantly impact a person's health and ability to live day-to-day lives.
When a person experiences trauma, it is possible that their brain's functioning can change. Research has shown that a person's brain can be in a constant state of "fight or flight" after a trauma. This is considered to be a state of hypervigilance. This change is your body's way to try and protect you from future traumas.
This change will change the areas of our brains that are active. This change highlights the importance of receiving trauma therapy if you are struggling after experiencing a trauma. The changes in your brain need treatment from a trained professional to work towards healing. If a person does not receive treatment after trauma, they are more likely to experience negative thoughts and open the door to the development of mental health concerns such as Post-traumatic Stress Disorder (PTSD).
There are a variety of symptoms that a person can experience after trauma. Everyone's struggle will look different. Common symptoms can include flashbacks, nightmares, insomnia, and irritability.
There are three forms of trauma that a person can experience. Acute trauma refers to a single, isolated event that a person experiences. Chronic trauma refers to long-term exposure to trauma. This could include abuse and domestic violence. Complex trauma occurs when a person is exposed to several intense traumas.
The Substance Abuse and Mental Health Services Administration estimates that approximately two out of three children experience at least one traumatic event by the time they turn 16. This can include abuse, neglect, violence in their environment, natural disasters, sudden loss of a loved one, and serious accidents.
The effects of childhood trauma can stretch past childhood. These children are at an increased risk of learning difficulties, mental health concerns, involvement with the juvenile system, and long-term health concerns.
When we look at individuals who are struggling with a substance abuse concerns, we see that there is a significant number of individuals who have a history of trauma. For some, drugs and alcohol can be used in an attempt to cope with symptoms that result from their trauma. Alcohol and drugs can have a "band-aid" effect on trauma symptoms. At the moment, it can help with what you are feeling; however, it doesn't help heal the damage that the trauma led to.
When we talk about trauma, it is important to be mindful of the way we speak about it. Any form of trauma is trauma. Some individuals who experience trauma withdraw from social experiences and may not talk about their struggles. Being aware of the language we use can help avoid causing any unintended invalidation of a person's feelings and experiences?
Our Cocaine Rehab Center
​
Recognizing and acknowledging a struggle with cocaine is the first step towards healing and recovery. It is essential to seek addiction treatment at a cocaine addiction rehab center like Findlay Recovery Center to overcome a cocaine addiction. It is not uncommon for someone who struggles with cocaine to have difficulty admitting they have a problem or to refuse treatment; however, long-term, untreated cocaine addiction can be fatal. In addition to any of the above side effects of cocaine use, cocaine also has a lasting impact on how the brain produces and releases dopamine. These changes cause you to believe you need to use cocaine to feel "normal." Although cocaine withdrawal does not typically produce significant physical symptoms (as seen when detoxing from alcohol or opioids), psychological symptoms can vary widely and be challenging to manage without treatment support.
At our cocaine rehab center, treatment for cocaine addiction typically focuses on helping you achieve behavioral change through evidence-based treatment models proven to help people overcome a range of addictive behaviors. The most common behavioral therapy used to treat cocaine addiction is cognitive-behavioral therapy (CBT). Cognitive-behavioral therapy encourages the individual to examine negative thoughts and behaviors to help better understand the roots of their addiction and how to change addictive behaviors. A wide range of other popular treatment models is used to help address the behavioral difficulties that further cocaine addiction. Those often include contingency management or motivational incentives, therapeutic communities, and community-based recovery groups such as 12-step programs. Some of the most well-known 12-step programs tailored to help those with cocaine addiction include Narcotics Anonymous and Cocaine Anonymous. Support groups such as these can help those in recovery continue to face their challenges while receiving help from others who understand how difficult achieving and maintaining recovery can be. 
THERAPY FOR TRAUMA AND ADDICTION
Benefits of an Ohio Trauma Program
​
There are several benefits to trauma therapy in Ohio. We mentioned that trauma can change the way our brain works. Trauma therapy works to correct the constant state of "fight-or-flight" that can happen after someone experiences trauma. This is accomplished by helping you learn healthy coping skills that you can use in everyday situations that bring up this reaction.
Trauma therapy often begins by validating your experience. When you attend your counseling sessions, you and your experience will be the focus of your time. You don't need to worry about what your counselor will think, and you can just focus on your needs at that moment.
You will also work on any feelings of shame and blame that resulted from your trauma. It is not uncommon for survivors to carry the blame for their trauma, and feel like they could have done things differently. Carrying shame about what happened to you can lead to feelings of low self-esteem and self-worth.
The overall goal of trauma therapy is to help you heal and find your place in the world. Trauma can break the trust that you have in yourself and the world around you. Trust takes time to build. This can begin by building a trustworthy relationship with your therapist.
When you begin working with a trauma therapist, you will notice that they're empathetic, compassionate, and patient. Therapists understand that healing from trauma takes time, and they can help support you while you work towards healing.
What to Expect at an Ohio Trauma Center
​
There are many different types of therapy that mental health professionals can use. When it comes to trauma therapy, there are three main approaches used. These would be Trauma-Focused Cognitive Behavioral Therapy (TFCBT), Psychodynamic psychotherapy, and Eye Movement Desensitization and Reprocessing (EDMR).
TFCBT is known to be effective when working with children and adults who are having a hard time after trauma. This therapeutic approach aims to help with your thoughts that are related to your trauma. Your counselor will help you find effective coping skills for you so that you can talk about your traumatic experience during your sessions. You will look at the thoughts you begin having and work towards shifting them to healthier thoughts.
With psychodynamic psychotherapy, you will be asked to talk about your trauma and thoughts with your therapist. Your therapist would help you to work towards tapping into the unconscious thoughts that create conflict for you.
EDMR was created to help survivors process their trauma in a healthy way. Research has found that EDMR can have positive impacts before other therapy options. These sessions are typically broken up into two parts. The first part of the session will talk while your therapist provides an external stimulus such as eye movements or hand tapping. During the second portion of the session, you will be asked to focus on an aspect of your story while you follow the external stimuli that the therapist is providing. The goal of EDMR is for you to recognize your strength and shift the way you think about your trauma.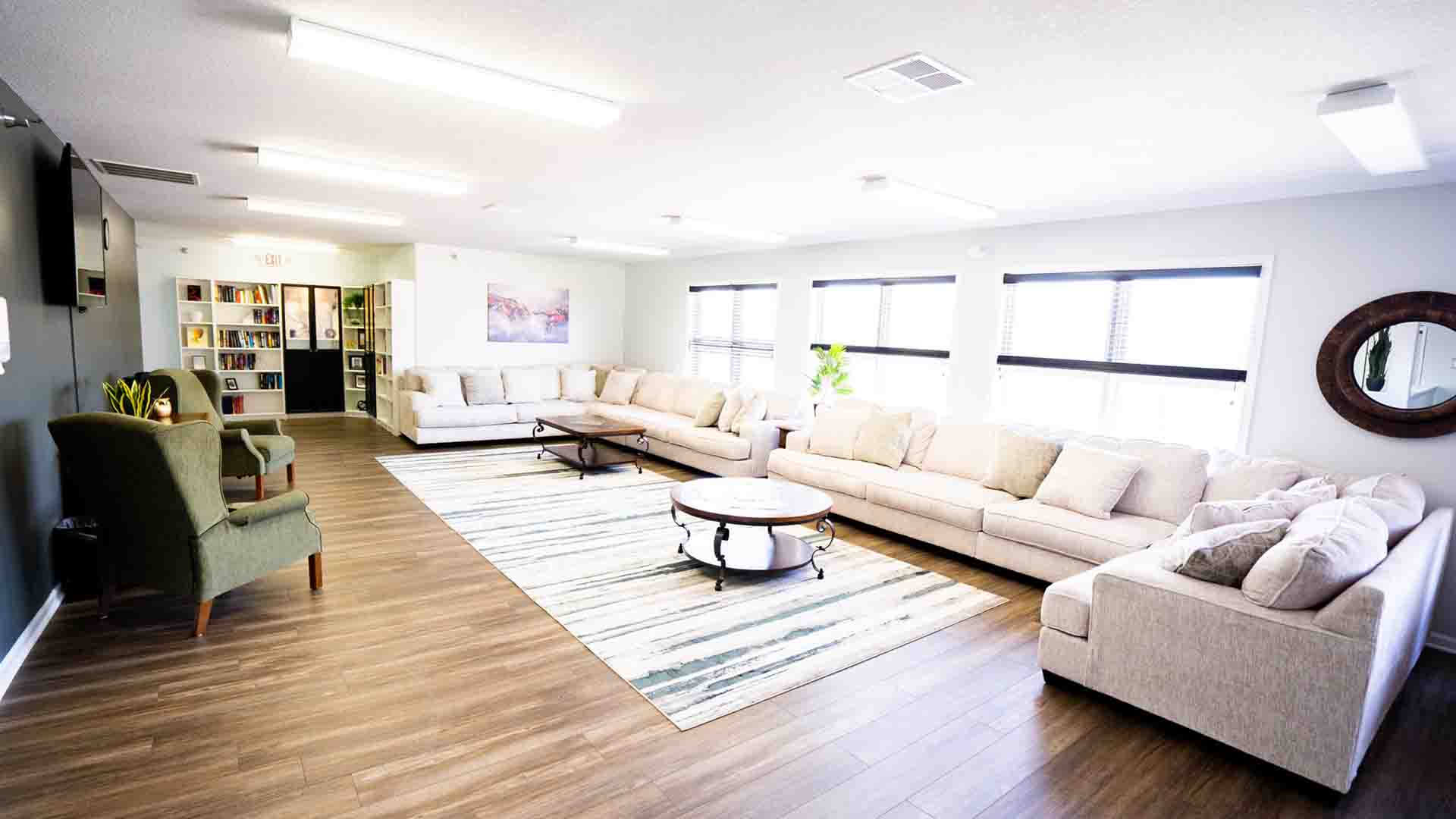 Get In Touch With Us Today
Pick up the phone, fill out a form or chat with us below to get started on your free consultation and treatment assessment.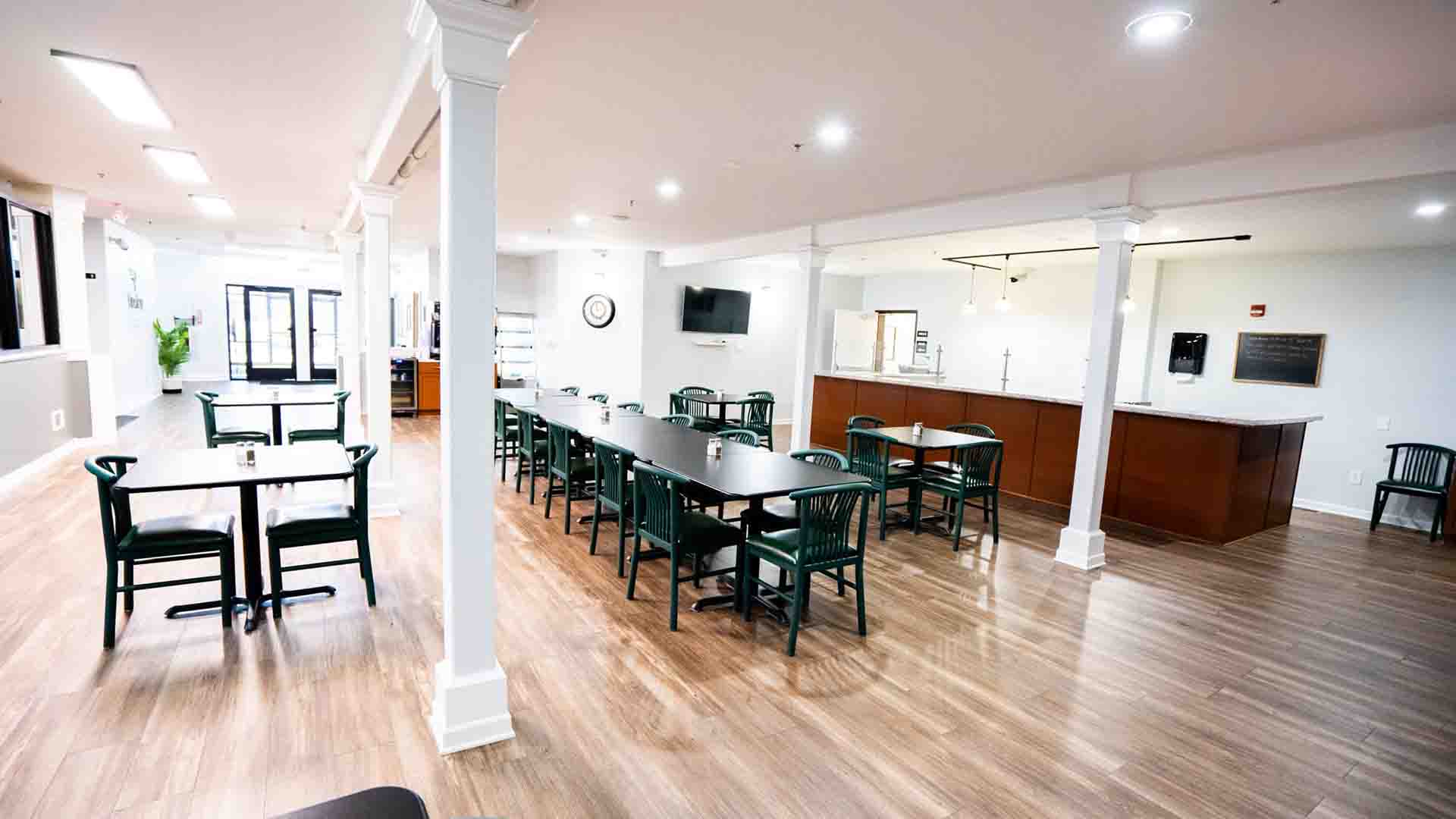 Complete Pre-Assessment
Once you reach a Findlay Recovery Center treatment coordinator, we will do a simple pre-assessment to make sure we're a good fit for you.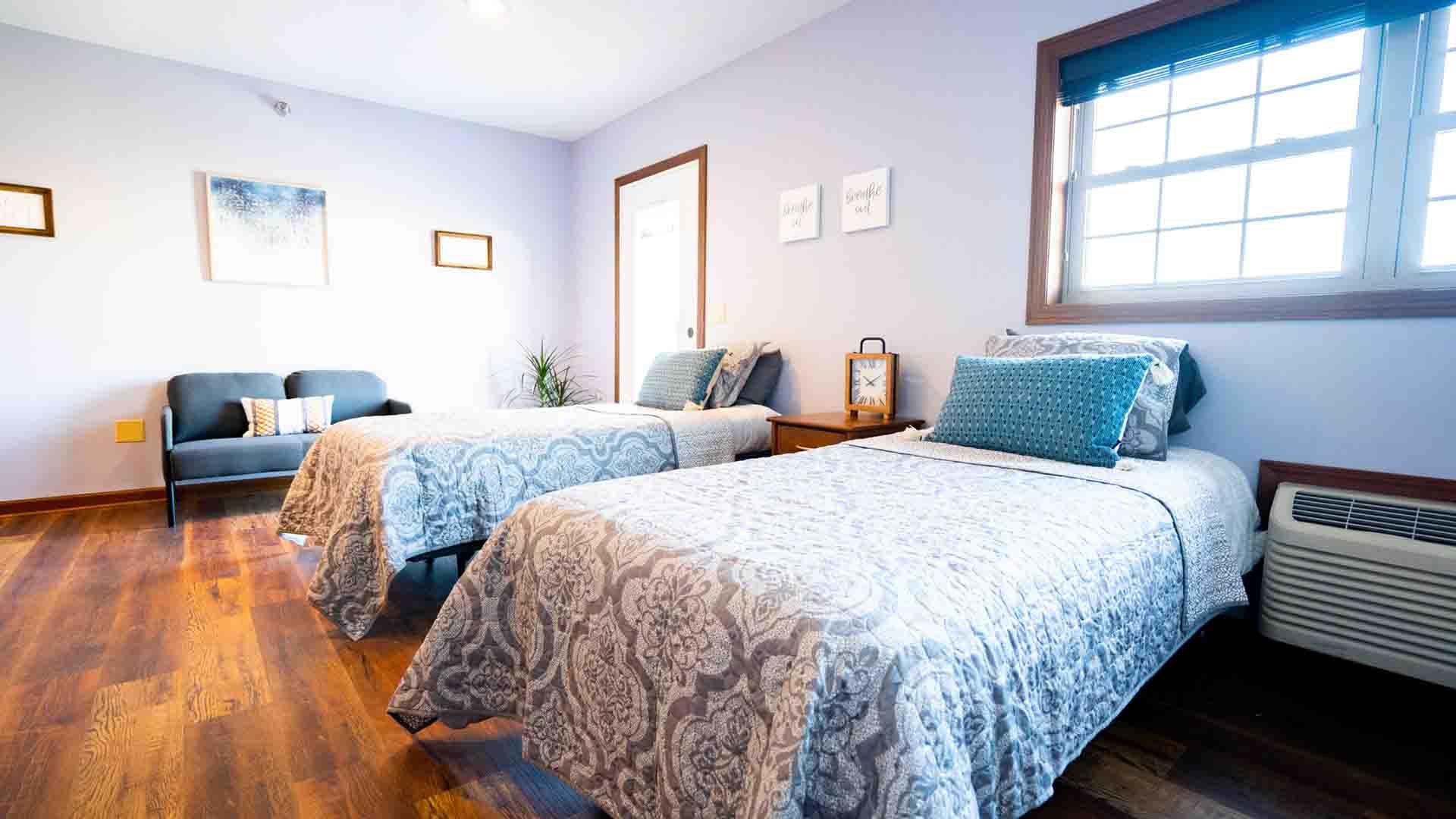 Plan Travel & Admit
Our caring treatment advisors will help plan travel & anything else you need before you enter our drug rehab program in Ohio!
TRAUMA AND ADDICTION TREATMENT IN OHIO
Our Trauma Center Near
Cleveland, Ohio
,,Findlay Recovery Center is an Ohio treatment center that is located about 2 hours west of Clevland. We have a newly renovated facility that was designed with your comfort in mind. We are confident that our treatment center will exceed your expectations. 
When you arrive at our treatment facility, we will spend time with you so you can share your story with us. From there, we will work with you to determine which program would be the best fit for you. We will also consider specialized treatment programs that you may benefit from. 
At the Findlay Recovery Center, we are able to provide you with detoxification and an inpatient residential treatment program. With our Ohio detox program, our highly trained health professionals will continuously monitor your withdrawal symptoms to assess for health concerns. Detox tends to be uncomfortable; our staff is understanding and patient with you during this process.
Our Residential Treatment Program can be tailored to your individual needs. This would include your mental health concerns and specialized treatment that would benefit you and your recovery. Inpatient programs are ideal for individuals who are struggling with severe substance abuse and those who have relapsed before. 
Our treatment center is designed to be a safe and supportive environment for everyone. We believe that everyone deserves compassion seeking recovery or mental health treatment. The decision to get help is often complicated, and we recognize the strength this requires. Our staff is qualified and experienced in treating various mental health concerns, including trauma, depression, anxiety, and mood disorders. There is always someone available for emotional support at our treatment center. 
If you, or someone you know, is struggling with an addiction and a mental health concern, call the Findlay Recovery Center at (855) 605-2135. We have our staff available to answer any questions you may have about our program and treatment options.
Detoxification
Medical drug & alcohol detoxification services in Ohio at Findlay Recovery.
Residential Inpatient
Our residential inpatient rehab program in Ohio is designed to meet your individual needs.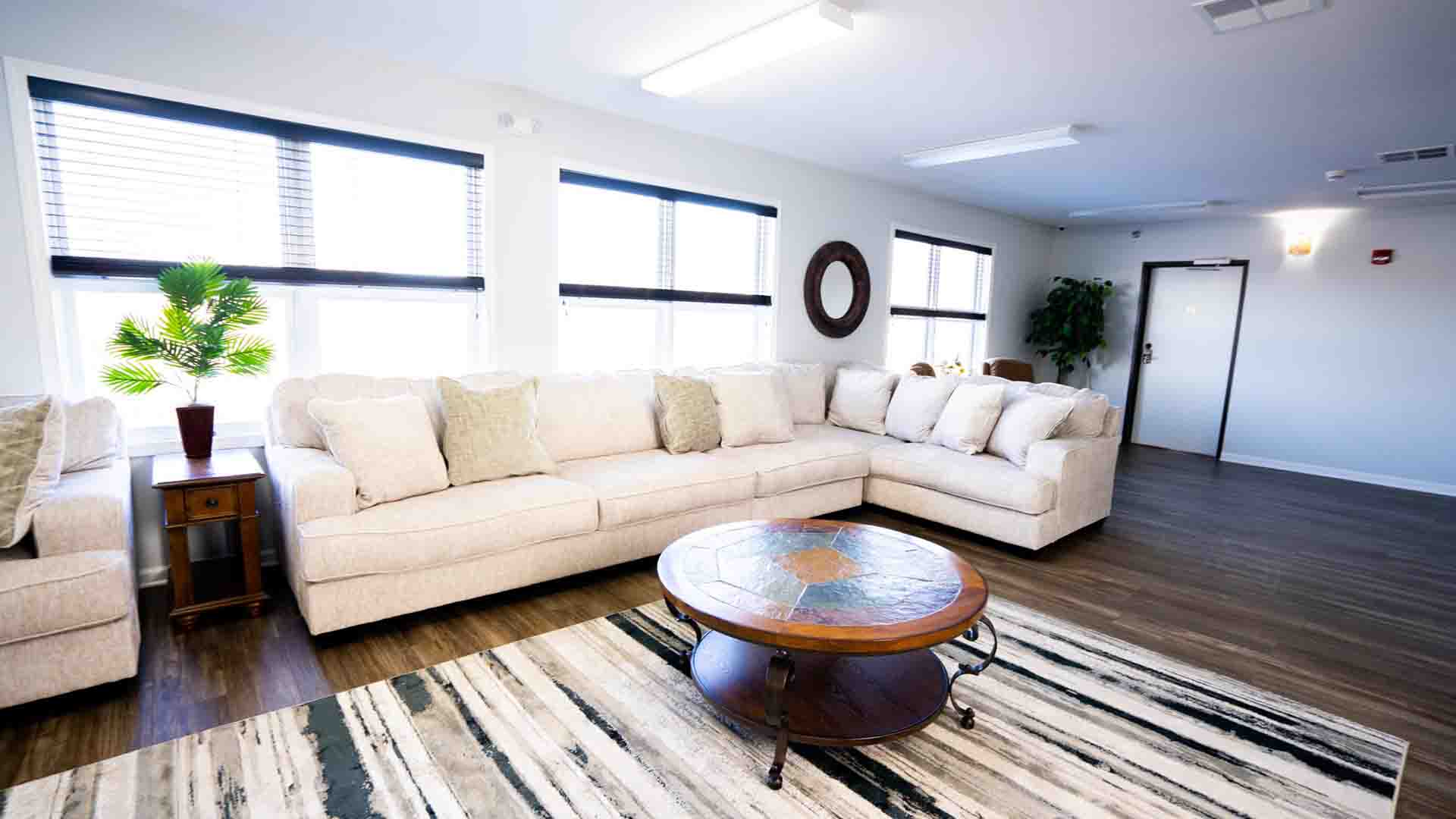 Tailor-Made Therapies
Each client will receive a tailor-made treatment plan that uses a variety of therapies.
Aftercare & Alumni
We help plan every step of your journey from aftercare to alumni events, stay connected.
GETTING HELP FOR ADDICTION HAS NEVER BEEN SO EASY