Affordable Addiction Treatment in Findlay, Ohio
Providing Personalized Solutions for Addiction
Findlay Recovery Center is on a mission to help those struggling with addiction in finding their path to recovery at our treatment center in Ohio.
Findlay Recovery Center is a brand-new drug & alcohol treatment facility located in Findlay, Ohio, in the heart of the Midwest. Our program was designed to provide quality care at an affordable rate to residents in Ohio, Indiana, Kentucky, and beyond!
Our dedicated team of addiction professionals has over 30+ years of combined treatment experience, so you can trust that you will experience real treatment for addiction by people who truly care about your recovery.
Million Americans Addicted
Dedicated Staff to Guide You to Recovery
01.
Personalized
Treatment Plans
Here at Findlay Recovery Center, you can expect a personalized treatment plan, tailor-made to treat your personal issues.
02.
Intensive
Aftercare Planning
We begin the aftercare planning process when you first enter Findlay Recovery to ensure the best success in recovery.
03.
A Lifetime
Recovery Community
Once you become part of our family, you are in it for life! Our lifetime alumni program is here for you day and night.
What People Say About Findlay Recovery Center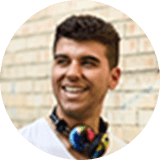 "Findlay Recovery Center is a beacon for those struggling from addiction in Ohio. They've brought top-quality treatment to the Midwest without the pricetag. I highly suggest Findlay Recovery Center for anyone who is ready to really overcome addiction once and for all!"
We are Available Day & Night, 24/7, to Help You.
Findlay Recovery Center is here to help. If you or a loved one is struggling with a drug & alcohol problem, we will find you the best treatment options that fit your needs, regardless if you choose our program or not.
Meet Our Dedicated Team Members
Misti Harlow, LCDC III
Clinical Program Director
Tearany Tucker
Director of Human Resources