Akron, Ohio Drug & Alcohol Rehab
​
In Akron, Ohio, drug and alcohol addiction is an all-too-common problem that affects countless individuals and families. Choosing to seek help for substance abuse can be a difficult decision, but it is one that can ultimately save lives. At Findlay, individuals can find the support they need to overcome addiction and begin the journey to recovery.
Akron, Ohio Addiction Treatment
​
Located just outside of Cleveland, Akron, Ohio, is the fifth-largest city in the state. In 2019, roughly 200,000 people lived in the city itself, with several hundred thousand living on the city outskirts. Akron is likely most famous for its history in rubber manufacturing. Once referred to as the "Rubber Capital of the World," Akron was once the home to headquarters offices of many rubber industry leaders, including Firestone, General Tire, Goodrich, and Goodyear. Today only Good Year remains. In addition to its fame as a center of the rubber manufacturing industry, Akron is also the home of the founders of Alcoholics Anonymous. 
In November of 2019, the unemployment rate in Akron was 4.5%. According to recent census data, about 24% of the city population lives below the poverty line. The median household income in late 2019 was just below $39,000. Although this number represents an increase over data from 2017 and 2018, it still puts residents of Akron below the average median income for the nation. The location of Akron and the high number of highly traveled interstate highways in the area contribute to the increased availability of drugs of all types. 
Introduction to Addiction in Akron
​
Like many other large cities, Akron has not been spared the overwhelming problems associated with the opioid epidemic. In 2016, Summit County began to experience growing incidences of overdose and death related to synthetic drugs, including fentanyl and carfentanil. Despite continued law enforcement involvement and attempts to control the influx of drugs at the state and local levels, drug use rates continue to rise. 
Public health records released by Summit County indicated drug overdose rates have started to trend down as of late 2020; however, they remain the highest they have been since 2016. The Ohio Substance Abuse and Monitoring Network monitors drug use through the state. Data from their most recent report covering June 2019-January 2020 indicates the most commonly abused substances in Akron include alcohol, prescription opioids, marijuana, heroin, and crystal meth. 
Like other areas of Ohio, Akron has also seen an increase in the use of cutting agents for drugs like heroin. Many of these are dangerous and often increase the addictive potential of the drug itself. The most commonly seen cutting agent is fentanyl. In recent years, fentanyl has been found in various substances, including benzodiazepines, heroin, cocaine, counterfeit opioids pills, crystal meth, and crack.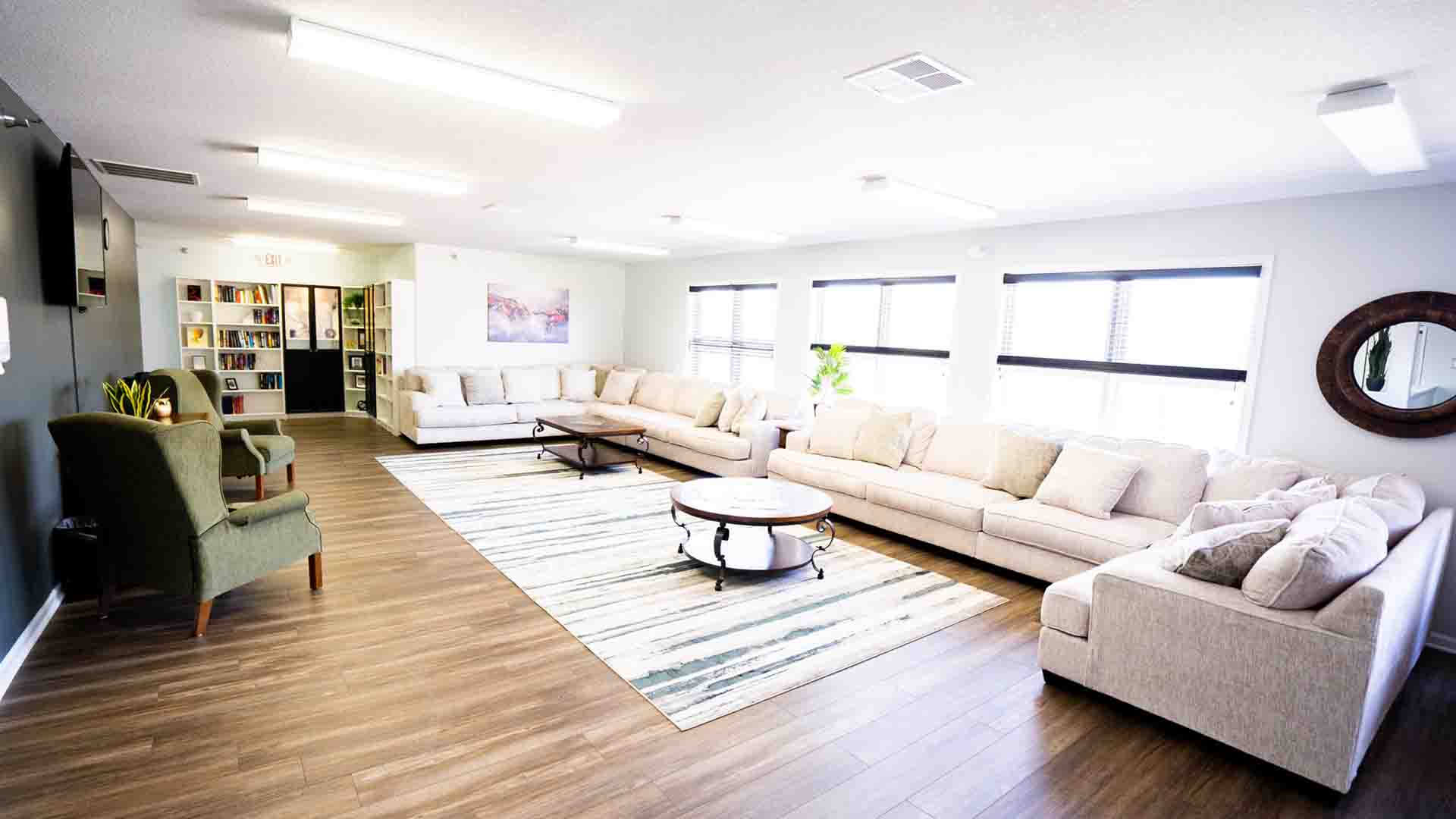 Get In Touch With Us Today
Pick up the phone, fill out a form or chat with us below to get started on your free consultation and treatment assessment.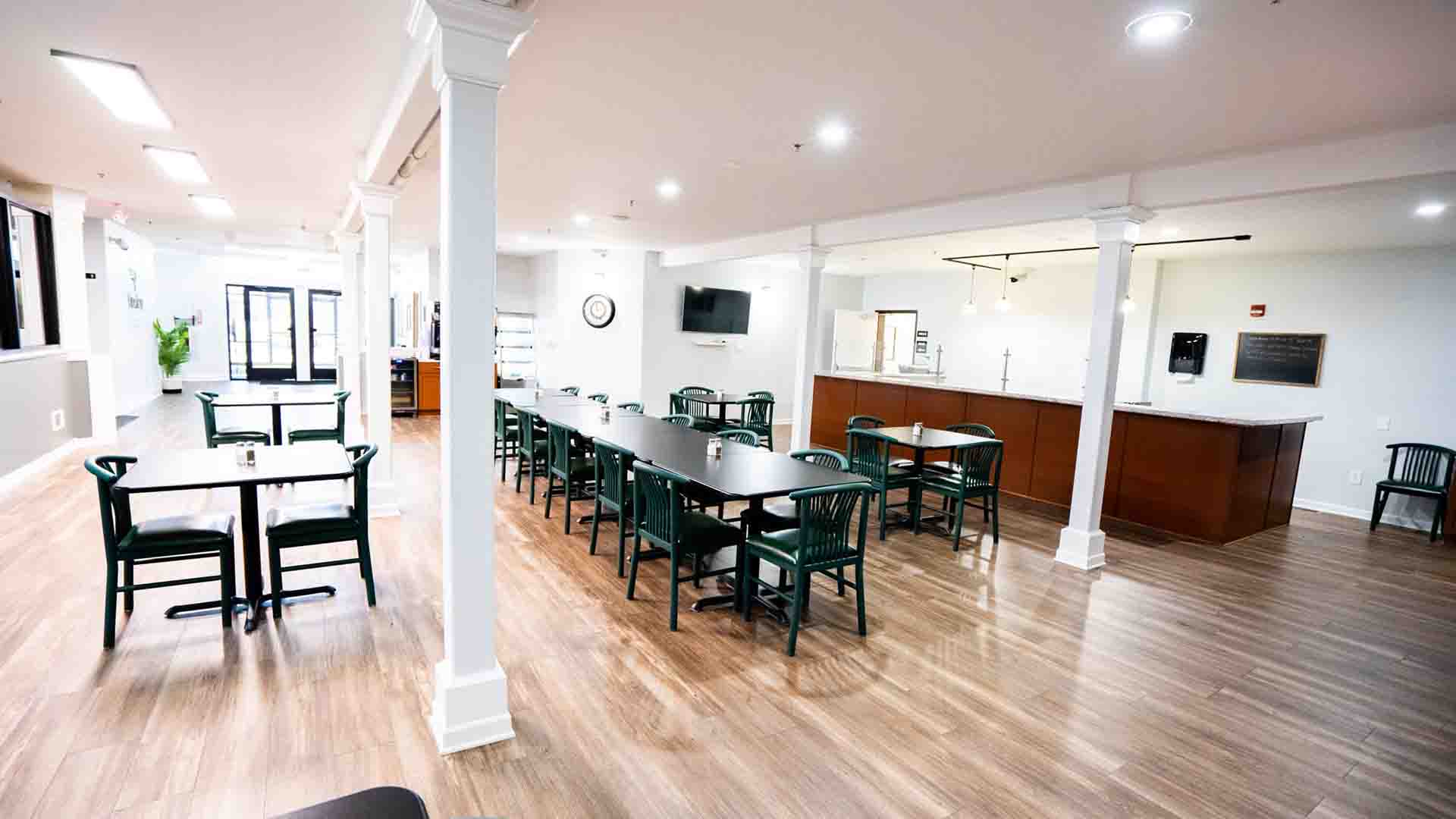 Complete Pre-Assessment
Once you reach a Findlay Recovery Center treatment coordinator, we will do a simple pre-assessment to make sure we're a good fit for you.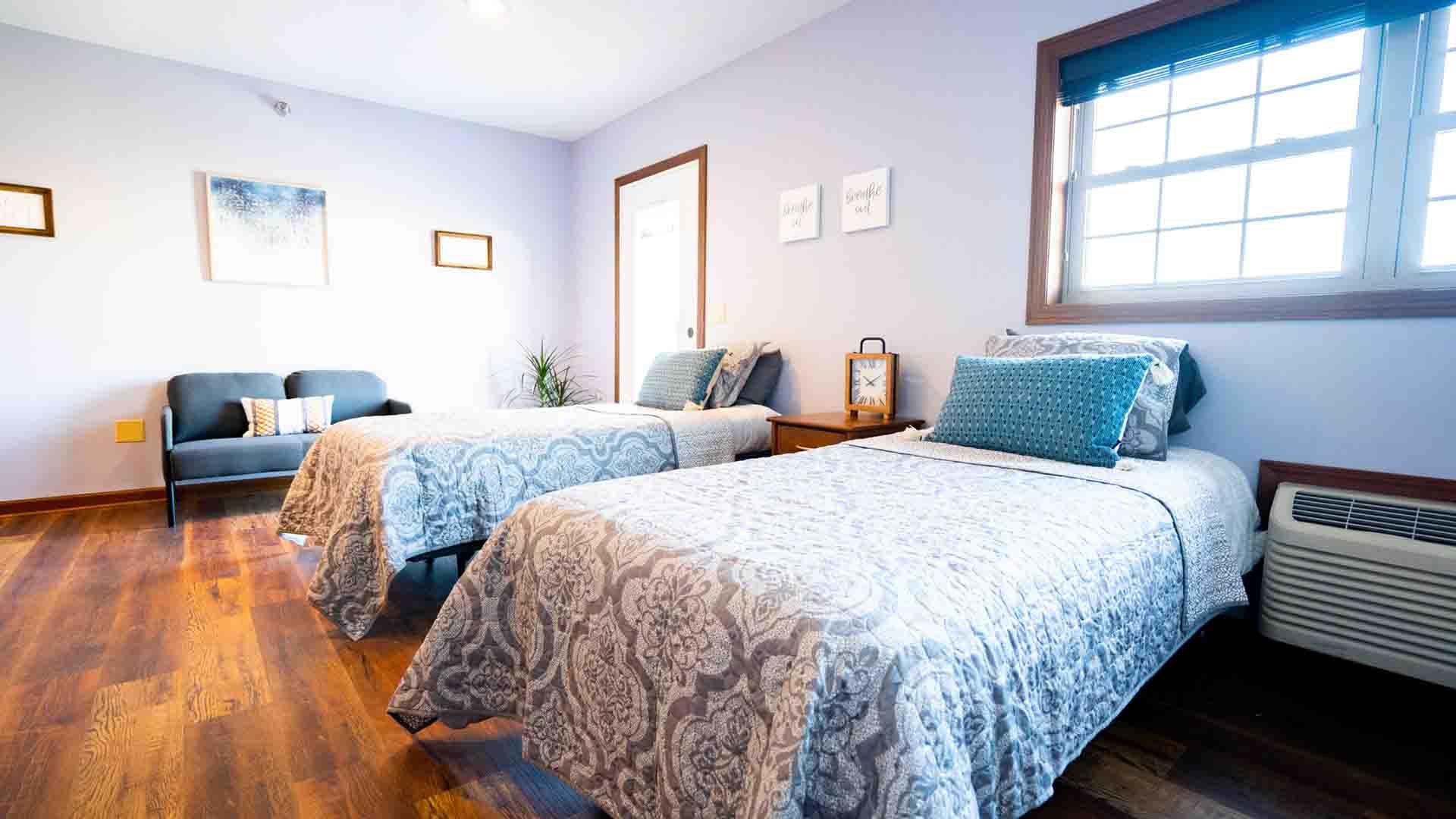 Plan Travel & Admit
Our caring treatment advisors will help plan travel & anything else you need before you enter our drug rehab program in Ohio!
Addiction Statistics in Akron, Ohio
​
​
In March 2018, the Summit County Department of Health indicated as many as five people per day were treated for drug overdose in area emergency rooms. In the first sixth months of the year, an estimated 649 drug overdose cases occurred. Akron residents between the ages of 25 and 34 accounted for nearly 35% of all drug overdoses in the first six months of 2018. Almost 60% of these cases were male, and an astonishing 92% of those males were white. 
Between 2000 and 2011, 596 people lost their lives to drug overdose in Akron. Although this number is concerningly high, it is a drop in the bucket compared to the 983 who died from overdose between 2012 and 2017. Data from the same Summit County Department of Health report indicates the rate of death per 100,000 residents attributed to overdose rose from 9.2 between 2000 and 2011 to 17.2 between 2012 and 2014. Sadly, the same rate has continued to rise, increasing another fourfold between 2015 and 2016 to 36.5. Within Summit County, the majority of lives lost to overdose fell within the Akron city limits.
THE BENEFITS OF FINDLAY RECOVERY
What to Look For in an Alcohol and Drug Rehab in Akron, Ohio
​
Drug and alcohol addictions can be dangerous. However, there are instances where it can be even more dangerous to simply stop using. Also called quitting "cold turkey," suddenly going clean can bring about acute withdrawal symptoms, which can be challenging to manage. Some drugs, such as alcohol, depressants, benzodiazepines, and prescription opioids, can produce dangerous, sometimes fatal, symptoms if someone stops using them in an unsupervised setting. 
If you are ready to seek addiction treatment at an alcohol and drug rehab in Akron, finding a treatment facility that meets your specific treatment needs is essential. There are thousands of treatment facilities across the nation. Each provides comprehensive treatment care; however, each program is also different, and not all programs are equipped to manage all aspects of withdrawal and detox from certain substances. 
It is important to detox from certain substances in a setting like Findlay, where medical supervision is available. During medically supervised detox, a team of highly trained medical professionals skilled in detox and withdrawal management will provide support and guidance as you work through the most challenging days of overcoming drug and alcohol use. It is important to ensure that the rehab you choose is equipped to handle your specific substance abuse treatment needs. If you need medically assisted detox and the program does not provide it, your treatment program is unlikely to help you achieve your sobriety goals.
Once you have finished detox and your body is cleansed from the influence of drug and alcohol-related toxins, it is possible to transition into the therapeutic portion of addiction treatment at Findlay. At our inpatient rehab center in Akron, Ohio, we provide a welcoming, home-like environment allowing you to begin your sobriety journey in a safe and comfortable setting. In each of our gender-specific wings, you can expect to find spacious double rooms with private bathrooms, and flat-screen televisions in every room. In the common areas, you will find a game room and various other amenities in our 27,000-square-foot facility. 
As part of your individualized treatment program, you will participate in various therapy models in different settings, including individual, group, family therapies, and alternative therapies. Our private chef will prepare meals each day, ensuring your ongoing physical and nutritional health. With so much support and guidance provided as a daily part of your treatment stay, all you will need to focus on is getting well. 
We understand how important treatment is to ongoing sobriety. Recent data indicates that those who choose to forgo professional addiction treatment were less likely to stay sober beyond three years. The same study showed more than 62% of those who complete an addiction treatment program at a rehab in Akron, Ohio, like Findlay, remained sober beyond the three-year mark. 
How Findlay Recovery Center is Different
​
At Findlay, our caring and compassionate treatment team has over 100 years of combined experience in substance abuse treatment. Aside from professional education and experience, many have a close, personal connection to the challenges and heartbreak associated with drug and alcohol abuse. Many of your staff members have been affected personally by substance abuse. Whether succumbing to addiction themselves before achieving lasting sobriety and recovery or watching a loved one struggle to overcome addiction, they understand the emotions and fears accompanying deciding to seek treatment. 
Our residential treatment program is designed to treat each client's unique addiction needs. We offer a comprehensive, evidence-based treatment program that ensures a combination of therapies uniquely designed to address the roots of your addiction. Choosing to seek treatment is a challenging decision that is vital to your recovery. Unfortunately, selecting a treatment program where your needs are not met or where you feel uncomfortable throughout the treatment process is unlikely to be effective. Data shows that people who feel comfortable at their treatment programs and complete the entire duration of treatment are less likely to experience relapse than those who cannot complete their program.
When you arrive here at Findlay, your treatment team will work with you to design an individual treatment program focused on your specific needs and goals. Each program includes a combination of evidence-based therapies and alternative treatment models. We also ensure you receive comprehensive medication administration support, life skills training, and support around the clock to help you move through each detox stage and throughout your recovery journey. As your treatment program comes to an end, we will work with you to ensure a robust and supportive aftercare program is in place before discharge. 
ONCE YOU'RE HERE, YOU'RE FAMILY.
Get Help Now at Our Ohio Drug Treatment Center
Seeking addiction treatment is the most significant step you can take for your health, and our recovery team will make this a simple, stress-free process. Calling us today is your first step, and you will be taken through what happens next when you call.
The road to recovery is not an easy one, but it's the road to support and a comfortable future that you can be on today. You can get the treatment you need for drug addiction at our alcohol rehab in Toledo, Ohio today. Give us a call at (419)-495-8807 to change your life.
Contact Our Addiction Treatment Center in Akron, Ohio
​
The first step in recovery from addiction is acknowledging you have a substance abuse problem. This is indeed a difficult and often complex step.  Contacting Findlay to learn more about our Akron, Ohio drug and alcohol rehab is a vital part of your recovery. Our caring and compassionate recovery team at our drug and alcohol rehab near Akron, Ohio, understands the decision is not easy. Our admissions team is here to provide support and guidance throughout every step of your journey leading to treatment. Addiction, although complex and challenging to overcome, can be defeated. The help you need to put addiction behind you is waiting at Findlay. Contact us today at (419)-495-8807 to learn more about how our services have helped thousands start over sober.  
GETTING HELP FOR ADDICTION HAS NEVER BEEN SO EASY