First Responders
Drug Rehab
First responders put their lives on the line every day to ensure the safety of their communities. Unfortunately, this profession can be incredibly stressful, and many first responders turn to drugs or alcohol to cope with the pressure. Drug rehab for first responders is an essential resource to help those struggling with addiction get the support they need.
FIRST RESPONDER PTSD TREATMENT PROGRAM
Intro to First Responders
Addiction Treatment Program
​
When someone has an emergency, typically the first responders are the ones who are the first on the scene. These professionals go into dangerous and emotionally draining situations frequently. Doing their job helps others. First responders typically include Emergency Medical Services (EMS), Fire Fighters, and the Police.
First responders are at a higher risk for developing mental health and other behavioral concerns because of their repeated exposure to dangerous and stressful situations. This can include death, injury, pain, and threats to their personal safety. The repeated exposure that first responders face can lead to what is called complex trauma. 
Research has shown that men and women who are career firefighters are at a higher risk of developing post-traumatic stress disorder (PTSD) and addiction. A key factor in this is if they have been exposed to any complex trauma. A 2017 study reported that about half of male firefighters reported binge drinking and heavy drinking in a one-month period.
A study conducted in 2015 investigated the experiences of police officers who responded to Hurricane Katrina and provided relief efforts. This study found that there was a connection between the officers who were providing help and their heavy drinking behaviors. 
The stigma of mental health treatment can serve as a barrier for first responders. The Center for Disease Control estimated that about 25% of individuals struggling with their mental health believe that others are sympathetic to mental health concerns. Over half of the individuals not living with a mental health concern believe that others are sympathetic to mental health concerns. So, where is the disconnect here? Individuals who are living with a mental health concern have more awareness of how others talk about it because it hits closer to home. Feeling like others will be judgmental or not understand can keep us from opening up to others when we are struggling.
While research has looked into the prevalence of addiction, PTSD, and other mental health concerns among first responders, it has found factors that can make them feel more supported in the workplace. Having a positive relationship with coworkers and a positive atmosphere at work can have an impact on first responders' mental health. Other factors include feeling as though their work has meaning, and receiving fair pay and benefits. 
THERAPY FOR FIRST RESPONDERS
Benefits of a First Responder Treatment Program
​
Research has shown us that when someone experiences trauma, their brain can change. In an effort to protect you from future trauma, your brain keeps itself in a "fight or flight" mode. This shift can lead to mood and personality changes because different areas of your brain are being activated.
There are a variety of symptoms that a person with PTSD in Ohio may experience. They may have memories of the trauma involuntarily or have nightmares that are related to their trauma. Flashbacks are a common symptom as well.
PTSD is known to have a negative impact on a person's mood. They may feel more anger, guilt, and shame than they did before. It may also be tough to feel positive emotions such as happiness and joy. They may have a hard time feeling close to those who are close to them.
If you have experienced trauma and have noticed that you are having a hard time with your usual daily activities, you should consider working with a trauma-trained therapist. Several symptoms can make it hard for you to go about your day. This would include intrusive memories, avoidance behaviors, negative thoughts about yourself, sleep disturbances, and difficulty concentrating.
If you have been using alcohol or drugs in an attempt to cope with your symptoms, you would likely benefit from a PTSD inpatient treatment facility in Ohio. Drugs and alcohol may be an effective way to dull the pain that you feel, but in the end, they will only make it worse. Prolonged misuse of alcohol and drugs can lead to an addiction which is a different mental health concern that warrants its own treatment.
If you find yourself struggling with feelings of hopelessness, or frequent thoughts of suicide, you should consider meeting with a professional. PTSD is a mental health disease that changes the way your brain functions. At this moment, it may feel like there is no way out of this negative space that you are living in. That is the negative thinking talking to you, and we know that there are compassionate and caring individuals who are trained and experienced in working with individuals who have PTSD.
What to Expect at a First
Responder Rehab
​
When you arrive at a first responder PTSD treatment program, you will receive a medical evaluation which will determine if you need to attend a detox program in Ohio. Detoxification is designed to give your body a chance to try and get to a sober state safely. Detoxing can lead to serious health complications depending on what you are addicted to, how much you consume, and how long you have been using.
Detox programs typically have a team of medical staff available to monitor you while you go through the withdrawal process. Programs know this can be an uncomfortable, and sometimes painful, process. The medical staff will work with you to try and ease your symptoms, if possible. Being in a safe, supportive, and compassionate environment can make a significant difference in this process. Detox programs typically last one week.
After a detoxification program, you would then be able to begin your treatment in an Ohio inpatient rehab program. Treatment programs tend to avoid having you engage in too much therapy during detox because your withdrawal symptoms could interfere with your ability to fully engage in treatment. 
First responder rehabs will use a combination of educational groups, process group therapy, and individual therapy. Educational groups will spend time talking about the disease concept of addiction, the changes that happen to our brains when we are addicted to substances, and the changes that occur to our brain in recovery. You will likely have sessions that focus on relapse prevention, triggers you may experience, and coping skills that can be helpful. 
Process group sessions will give you an opportunity to speak about your challenges, listen to others' challenges, provide feedback to others, and recognize similarities within your experience and that of the other group members. 
Individual sessions would be with a counselor or therapist and focus on your personal struggles and goals. This would give you time to talk about things that you do not wish to talk about in a group session, or maybe haven't had the opportunity to talk about in a group session.
When you receive your assessment at the beginning of your treatment, you will be evaluated for mental health concerns. This will include depression, anxiety, PTSD, and trauma. If you have symptoms of a mental health concern, then it is likely you will be given specialized treatment to make sure that all of your treatment needs are being met. This can include a combination of educational sessions, group sessions, and individual sessions.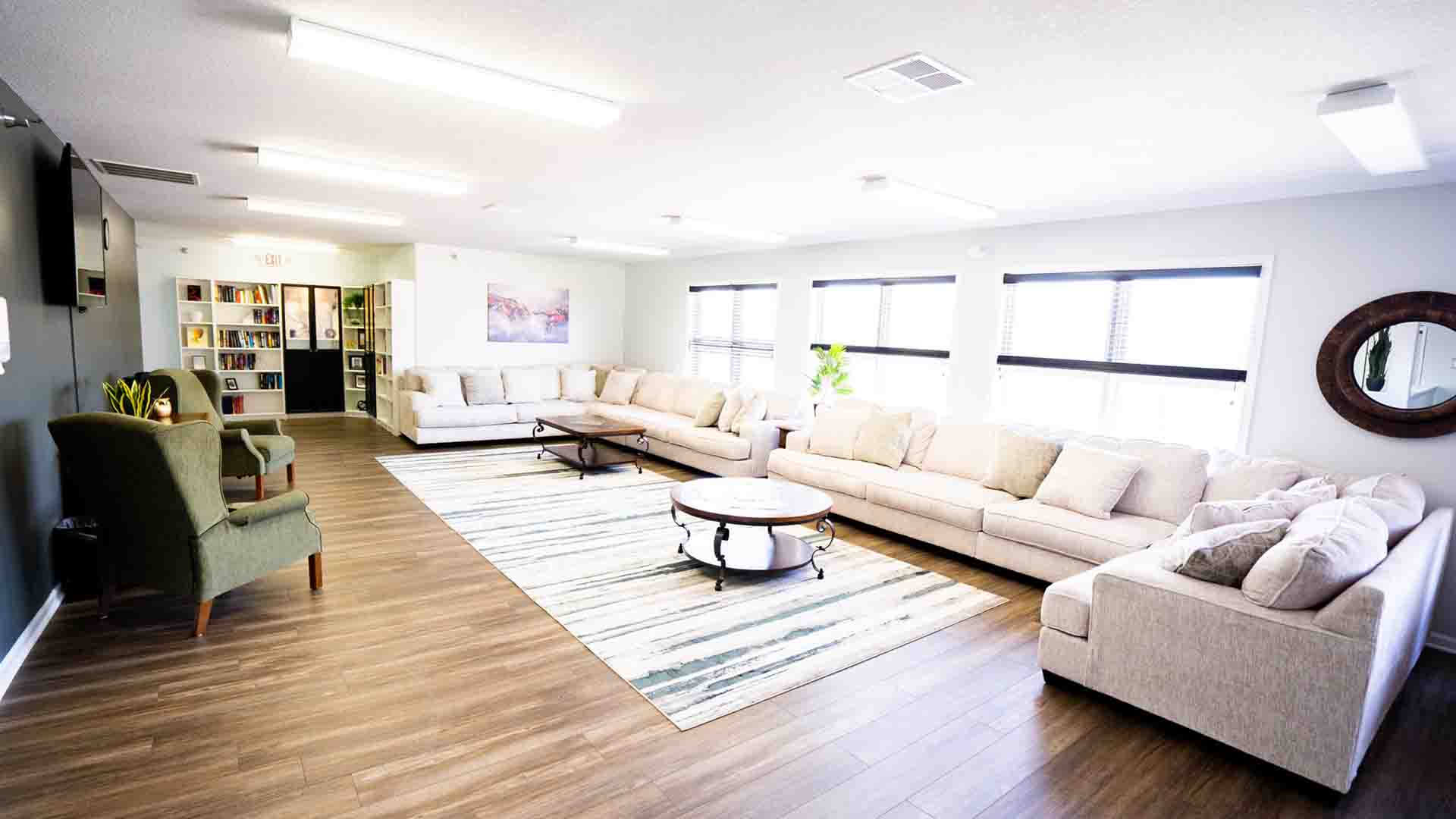 Get In Touch With Us Today
Pick up the phone, fill out a form or chat with us below to get started on your free consultation and treatment assessment.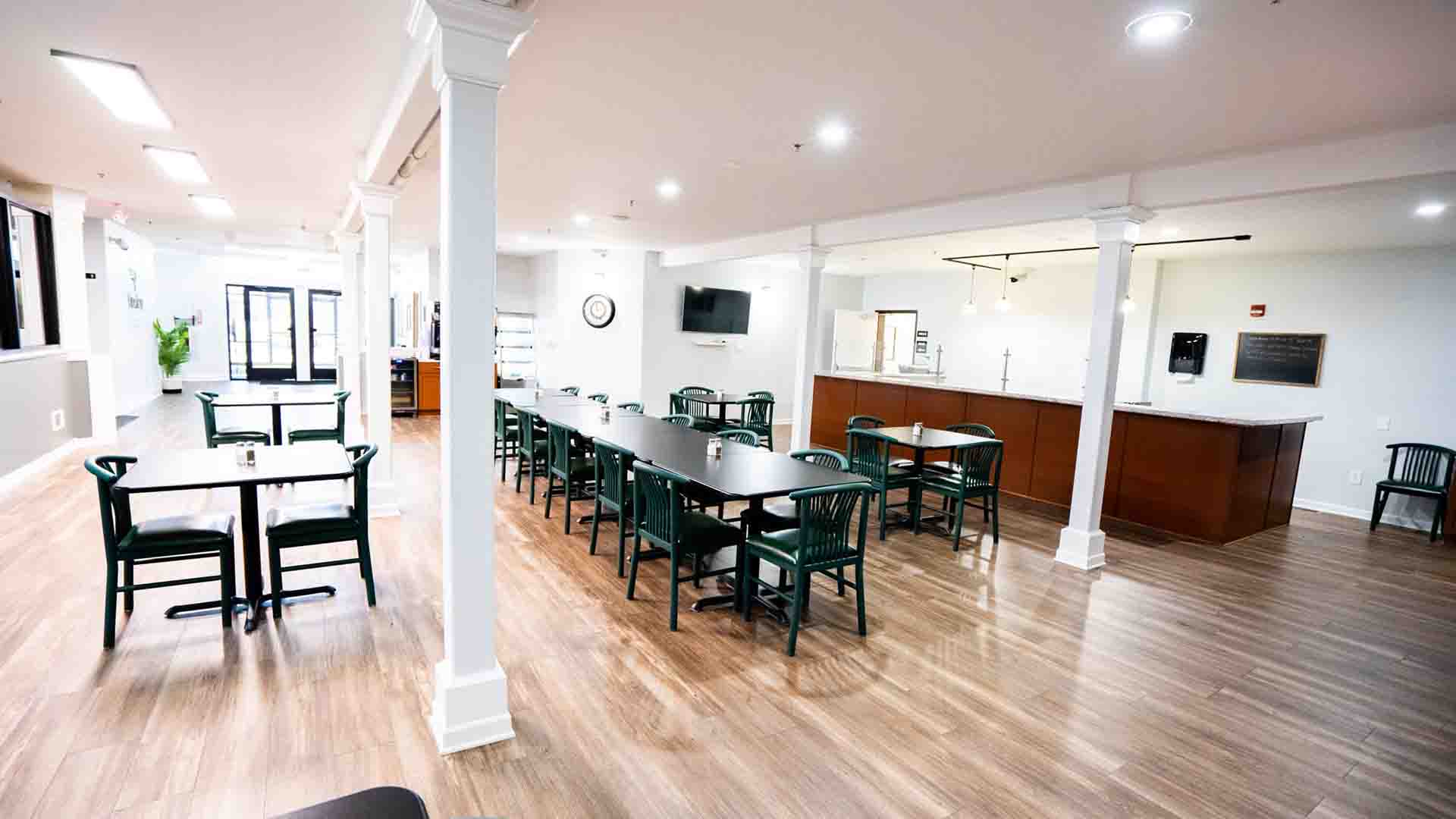 Complete Pre-Assessment
Once you reach a Findlay Recovery Center treatment coordinator, we will do a simple pre-assessment to make sure we're a good fit for you.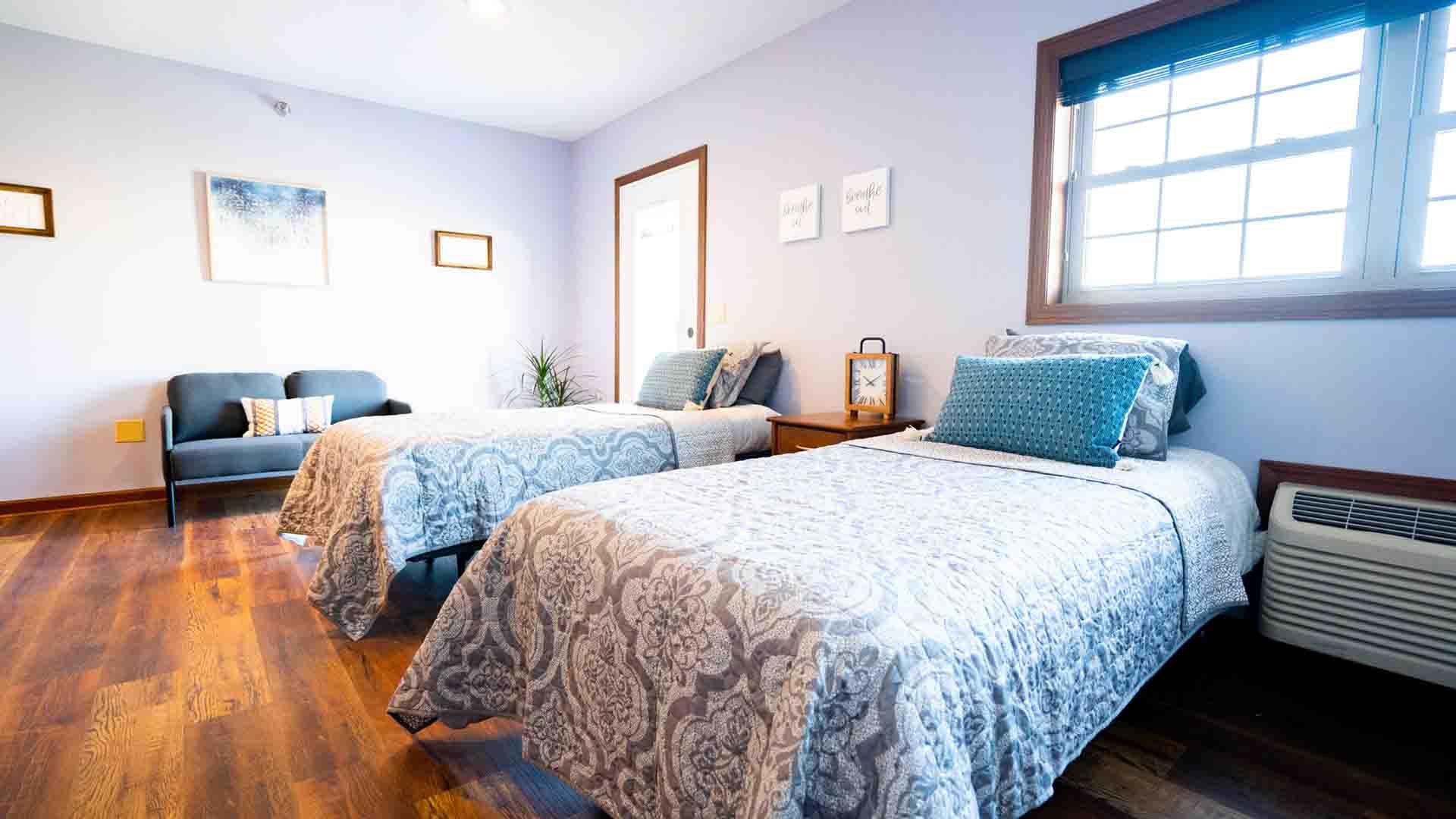 Plan Travel & Admit
Our caring treatment advisors will help plan travel & anything else you need before you enter our drug rehab program in Ohio!
ADDICTION AFFECTS FIRST REPONDERS DIFFERENTLY
Findlay Recovery's First
Responder Program
​
Findlay Recovery Center is located in Findlay, Ohio. We are an Ohio addiction treatment rehab that can provide detoxification and an inpatient rehab program to individuals who are struggling with drugs and alcohol. Our staff can work with you for both addiction and mental health concerns.
Findlay Recovery Center is an LGBTQ+ friendly environment that thrives on compassion and kindness. Our staff will provide you will support and encouragement as you navigate what your recovery will look like. Everyone's story is different, which helps us recognize that everyone's needs in recovery will be different as well.
Choosing to engage in an addiction treatment program means that you will be in a safe and supportive environment, with staff that is there to support you. Someone will be available to speak with you when you are struggling and get through those tough times. There is no better place to be during the first few weeks of your recovery than an inpatient rehab program such as Findlay Recovery Center.
If you, or someone you know, are struggling with an addiction and a mental health concern, call the Findlay Recovery Center at (855) 605-2135. We have our staff available to answer any questions you may have about our program and treatment options.,
Detoxification
Medical drug & alcohol detoxification services in Ohio at Findlay Recovery.
Residential Inpatient
Our residential inpatient rehab program in Ohio is designed to meet your individual needs.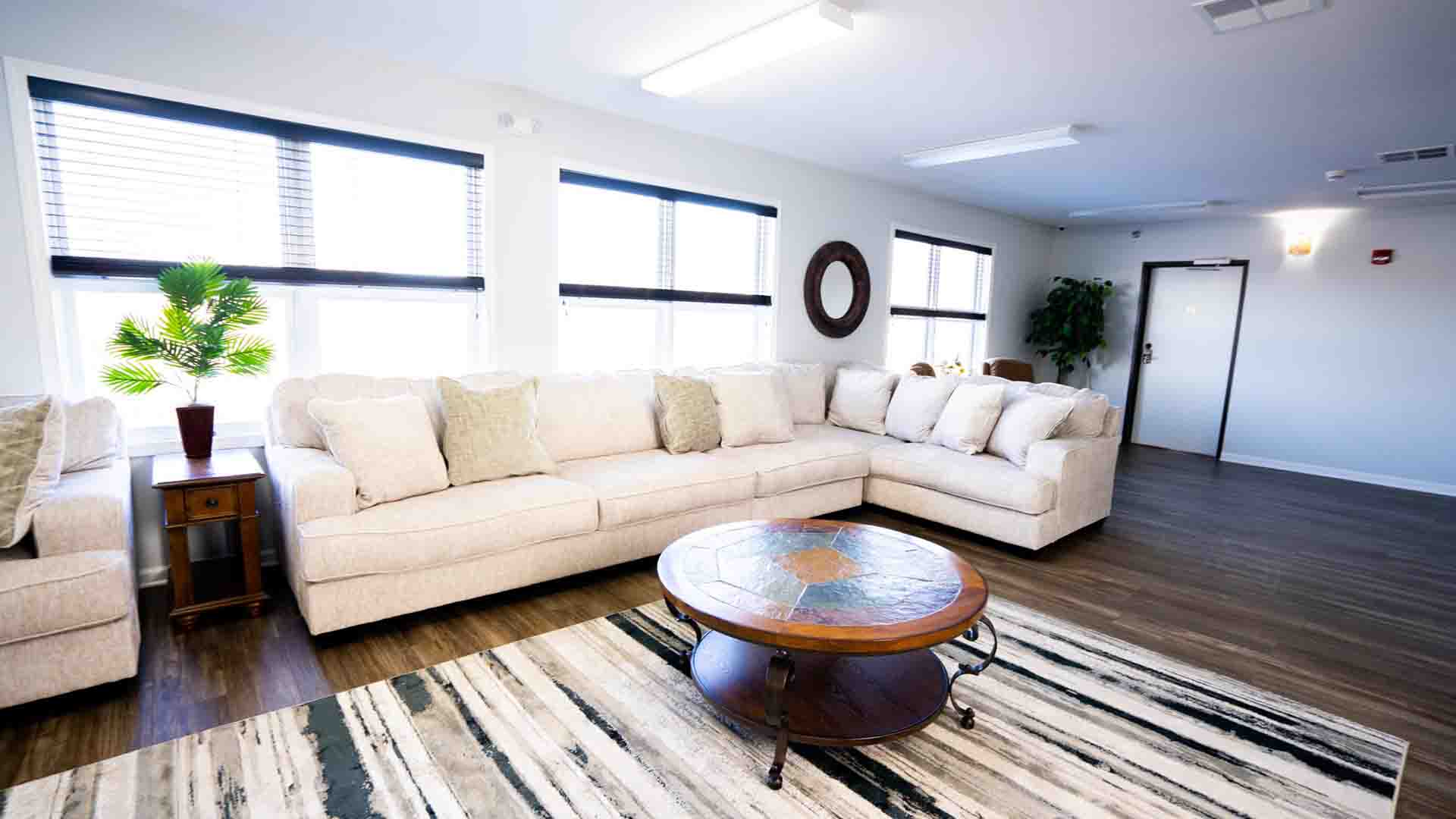 Tailor-Made Therapies
Each client will receive a tailor-made treatment plan that uses a variety of therapies.
Aftercare & Alumni
We help plan every step of your journey from aftercare to alumni events, stay connected.
GETTING HELP FOR ADDICTION HAS NEVER BEEN SO EASY