Drug Rehab Center In Cleveland, Ohio
​
Drug addiction is a complex disease that can take a toll on both the individual suffering from it and their loved ones. In Cleveland, Ohio, there is hope for those struggling with addiction with the help of Findlay Recovery. With experienced medical professionals guiding the way, patients can receive personalized treatments and therapies to address their unique needs.
Cleveland, Ohio, is the largest city on Lake Erie. Situated approximately 60 miles across the lake from the Canadian border, the port city of Cleveland relies on various economic outlets, including manufacturing. Connected to the Atlantic Ocean via the Saint Lawrence Seaway and to the rest of the nation via numerous rail and canal lines, Cleveland continues to remain an important shipping hub for the state of Ohio. Today, Cleveland is a center for healthcare and the arts and a national leader in environmental protection initiatives. 
In 2019, Cleveland had a population of just under 385,000 people with an unemployment rate of just over 4%. The median household income for 2019 was approximately $32,000, about half of the median income for the United States. Like other large metropolitan cities, Cleveland struggles with poverty and crime. The 2019 poverty rate, although improved from 2018, was 33%. The proximity of Cleveland to the greater Akron area opens doors to other concerns, including drug imports and drug trafficking within the Akron-Cleveland corridor. 
Introduction to Addition in Cleveland, Ohio
​
Beginning in the early 2000s, Cleveland, like many other cities, has been heavily impacted by the opioid epidemic. Compared with other major cities, opioid use rates in Cleveland have grown significantly in the last decade. 
Cleveland's most commonly abused substances include alcohol, marijuana, heroin, benzodiazepines (benzos), prescription opioids, crystal meth, cocaine, and crack. Like other states in northwestern Ohio such as Akron, Cleveland has also seen an increased use of heroin and fentanyl, leading to a dramatic rise in opioid overdose and opioid-related death. 
Its location on Lake Erie, a short distance by boat from Canada, and its proximity to several major interstate highways make Cleveland a desirable place for many looking to traffic drugs across or into the country. Although the city of Cleveland (and the state of Ohio) has been heavily proactive in its response to the rising rate of drug use in the area, the problem persists. Fortunately, there are reliable drug and alcohol treatment centers like Findlay where people can take steps to overcome drug and alcohol addiction.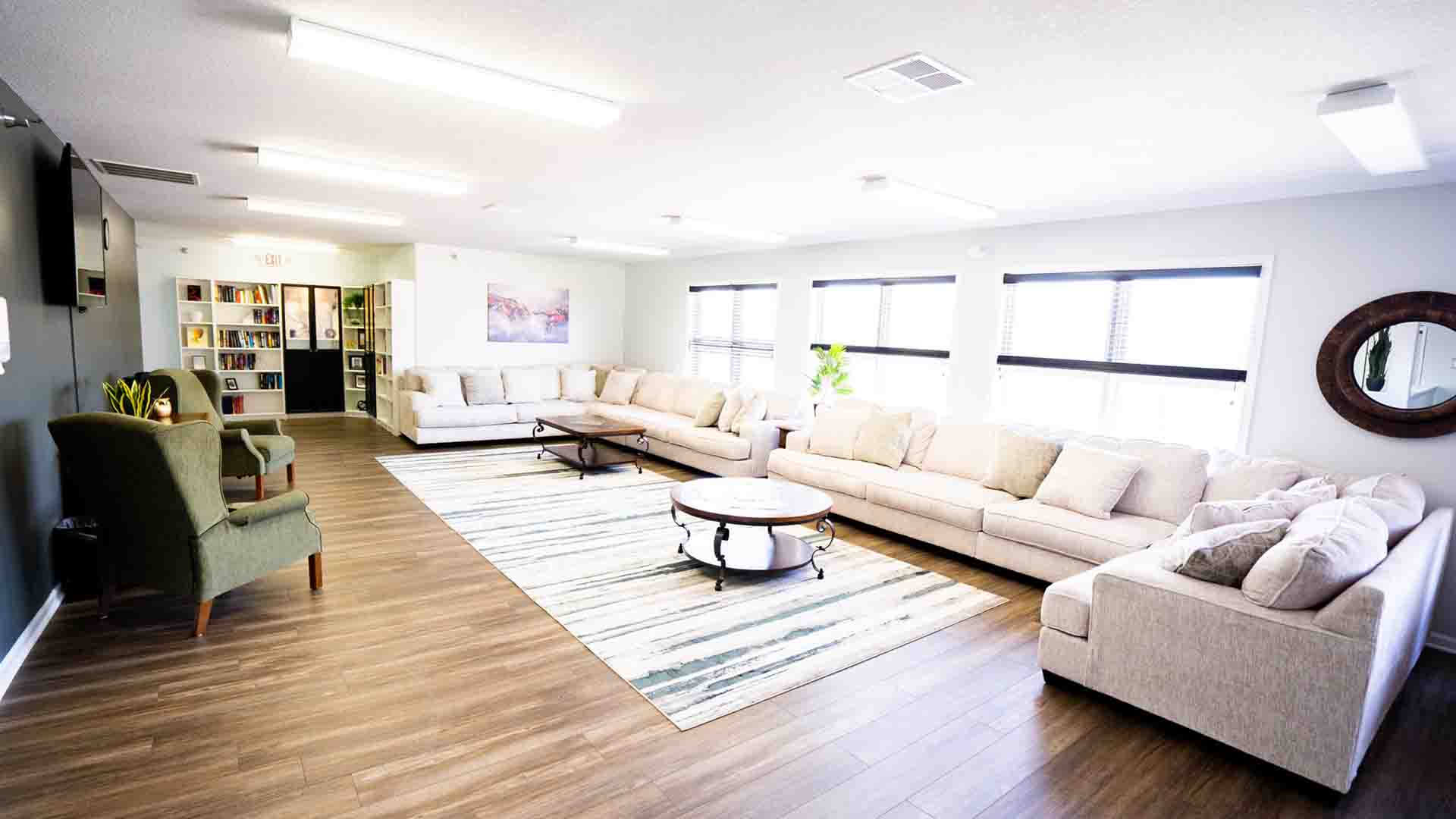 Get In Touch With Us Today
Pick up the phone, fill out a form or chat with us below to get started on your free consultation and treatment assessment.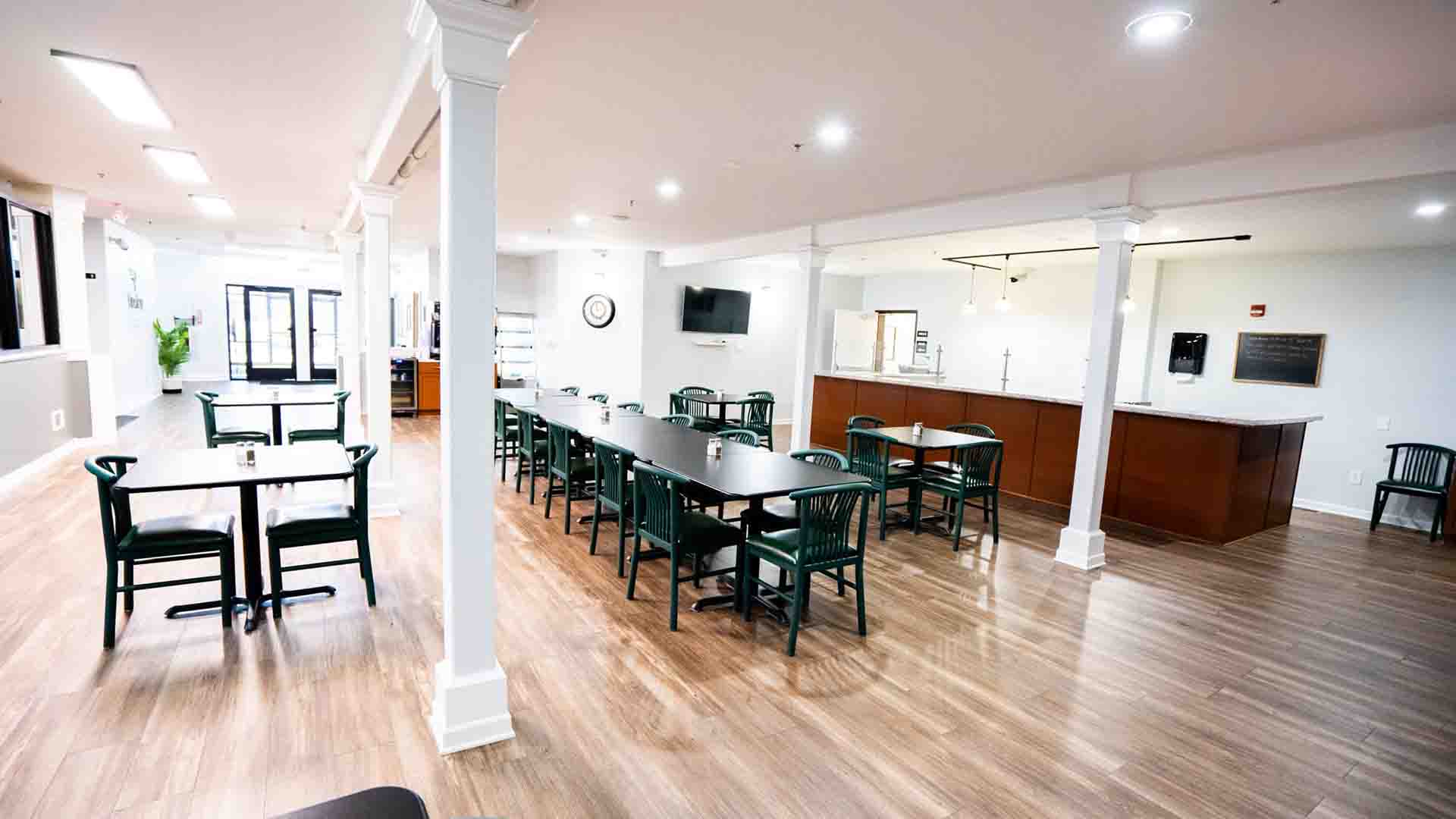 Complete Pre-Assessment
Once you reach a Findlay Recovery Center treatment coordinator, we will do a simple pre-assessment to make sure we're a good fit for you.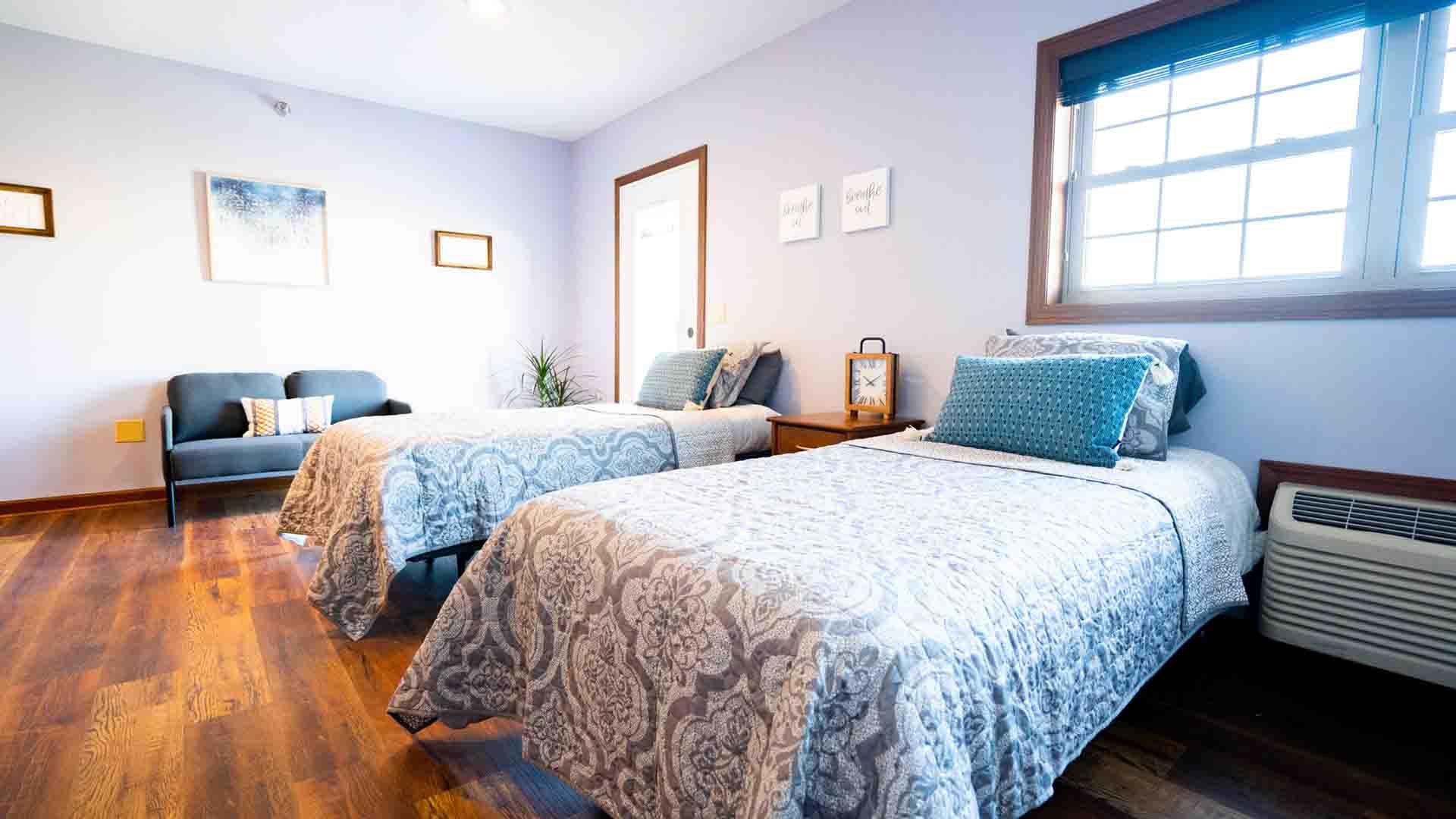 Plan Travel & Admit
Our caring treatment advisors will help plan travel & anything else you need before you enter our drug rehab program in Ohio!
Statistics on Addiction in
Cleveland, Ohio
​
According to the National Forensic Laboratory Information System, the state of Ohio has reported the highest number of fentanyl-related drug tests out of any state in the nation. Many of these have been from the Cleveland area. Also, data released by the Cuyahoga County Medical Examiner's Office shows a steady increase in the number of fentanyl-related overdose deaths in Cleveland. Between 2015 and 2018, the same report shows more than a 400% increase, with 97 overdose deaths in 2015 and 411 in 2018. 
Fentanyl is not the only problem substance in Cleveland. The medical examiner's report shows an increase in cocaine-related overdose deaths as well. In 2015, 115 people lost their lives to a cocaine overdose. By 2018, that number had increased to 364. Cocaine overdose deaths may be partially attributed to the presence of fentanyl mixed with cocaine as a cutting agent. Although cheap to use, fentanyl is highly addictive and dramatically increases the risk of potentially fatal complications when combined with a stimulant drug such as cocaine or crystal meth. 
Data from the Centers for Disease Control and Prevention indicate the rate of death from an opioid-related overdose in Cuyahoga is about 44 per 100,000. The majority of these deaths occur in Caucasian males. 
What to Look For in an Drug Rehab Center in Cleveland, Ohio
​
When you are ready to seek addiction treatment, it is crucial to find a treatment center where the program and environment fit your treatment needs and goals. Drug and alcohol addictions can be dangerous. However, there are instances where it can be even more dangerous to simply stop using. Also called quitting "cold turkey," suddenly going clean can bring about acute withdrawal symptoms, which can be challenging to manage. Some drugs, such as alcohol, depressants, benzodiazepines, and prescription opioids, can produce dangerous, sometimes fatal, symptoms if someone stops using without the guidance and support of caring treatment professionals. 
If you, or a loved one, are ready to overcome your addiction at an inpatient rehab center in Cleveland, Ohio, it is important to choose a center like Findlay, where supervised detox is available. During medically supervised detox, a team of highly trained medical professionals skilled in detox and withdrawal management will provide support and guidance as you work through the most challenging days of overcoming drug and alcohol use. It is important to ensure that the rehab you choose is equipped to handle your specific substance abuse treatment needs. If you need medically assisted detox and the program does not provide it, your treatment program is unlikely to help you achieve your sobriety goals.
Detox is the first and often most challenging part of addiction recovery. It requires you to feel the full range of physical and psychological symptoms that accompany cleansing your body of toxins. The treatment team here at Findlay can help you better manage those symptoms, ensuring you can safely and effectively progress through detox. 
Once you have finished detox, it is possible to transition into the therapeutic portion of addiction treatment at Findlay. We provide a welcoming, home-like environment at our drug rehab in Cleveland, allowing you to begin your sobriety journey in a safe and comfortable setting. In each of our gender-specific wings, you can expect to find spacious double rooms with private bathrooms and flat-screen televisions in every room. In the common areas, you will find a game room and various other amenities in our 27,000-square-foot facility. 
When you arrive at Findlay, your treatment team will work with you to create a unique and specialized treatment program that addresses your specific treatment needs and goals. As part of your individualized treatment program, you will participate in various therapy models in different settings, including individual, group, family therapies, and alternative therapies. Our private chef will prepare meals each day, ensuring your ongoing physical and nutritional health. With so much support and guidance provided as a daily part of your treatment stay, all you will need to focus on is getting well. 
How Findlay Can Help Cleveland Citizens
​
We understand how necessary treatment is for ongoing sobriety. Recent data indicates that those who choose to forgo professional addiction treatment were less likely to stay sober beyond three years. The same study showed more than 62% of those who complete an addiction treatment program remained sober beyond the three-year mark. Each program includes a combination of evidence-based therapies and alternative treatment models. We also ensure you receive comprehensive medication administration support, life skills training, and support around the clock to help you move through each detox stage and throughout your recovery journey. As your treatment program comes to an end, we will work with you to ensure a robust and supportive aftercare program is in place before discharge. 
Our caring and compassionate treatment team has over 100 years of combined experience in substance abuse treatment. Aside from professional education and experience, many have a close, personal connection to the challenges and heartbreak of drug and alcohol abuse. Many of your staff members have been affected personally by substance abuse. Whether succumbing to addiction themselves before achieving lasting sobriety and recovery or watching a loved one struggle to overcome addiction, they have shared your struggle. 
The residential treatment program at Findlay is designed to treat each client's unique addiction needs. We offer a comprehensive, evidence-based treatment program that ensures a combination of therapies uniquely designed to address your physical, psychological, and spiritual needs as you work toward sobriety. Choosing to seek treatment is a challenging decision that is vital to your recovery. Unfortunately, selecting a treatment program where your needs are not met or where you feel uncomfortable throughout the treatment process is unlikely to be effective. 
Detoxification
Medical drug & alcohol detoxification services in Ohio at Findlay Recovery.
Residential Inpatient
Our residential inpatient rehab program in Ohio is designed to meet your individual needs.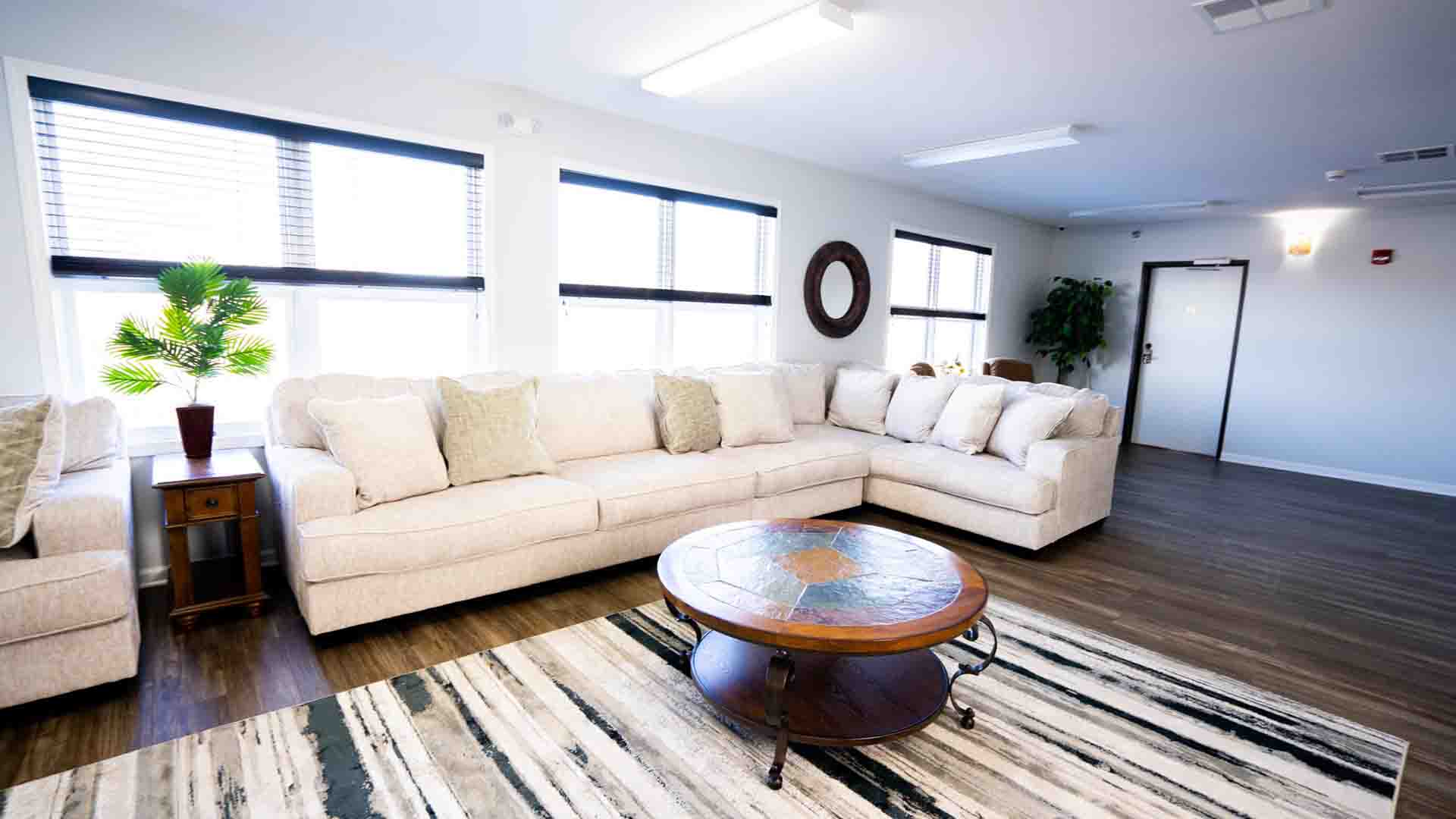 Tailor-Made Therapies
Each client will receive a tailor-made treatment plan that uses a variety of therapies.
Aftercare & Alumni
We help plan every step of your journey from aftercare to alumni events, stay connected.
Get Help at Our Toledo, Ohio
Drug Rehab
Acknowledging a struggle with drugs or alcohol is the first step on your recovery journey. Admittedly, accepting that you need help to overcome addiction may be one of the most challenging aspects of your path to sobriety. Contacting Findlay to learn more about our drug rehab in Cleveland, Ohio, is an essential second step you can make for your health and recovery. Our caring and compassionate recovery team at our drug and alcohol rehab near understands the decision is not easy. Our admissions team is here to provide support and guidance throughout every step of your journey leading to treatment. Addiction, although complex and challenging to overcome, can be defeated. The help you need to put addiction behind you is waiting at Findlay. Contact us today at (419)-495-8807 to learn more about how our services can help you get healthy and sober. 
GETTING HELP FOR ADDICTION HAS NEVER BEEN SO EASY