Drug Rehab Center in Columbus, Ohio
​
For those struggling with addiction, a drug rehab center can be the key to unlocking a life of sobriety and healing. In Columbus, Ohio, there are a variety of treatment options available for those seeking help. At Findlay Recovery we offer a range of services, including detoxification, counseling, therapy, and medication-assisted treatments.
Columbus is the capital of Ohio. In 2018, the population of Columbus was just under 900,000 people. Like other large Ohio cities, Columbus is not without struggles related to poverty and drug and alcohol addiction. Although the community has made progress in reducing the detrimental impacts felt due to the opioid epidemic, the rate of deaths from overdose and addiction remains high. 
In 2018 the median household income in Columbus was just under $53,000. Although higher than many other large Ohio cities, this number remains below the national average. In January of 2019, the unemployment rate for Columbus was approximately 5%, a nearly 1% increase over the same month in 2018. Based on the city population, this means as many as 21% of Columbus residents live below the poverty line. Columbus itself has a significantly higher poverty rate than the state of Ohio overall, which sits at about 15%. 
As the largest city in the Midwest after Chicago and the 14th most populous city in the United States, Columbus is part of the largest metropolitan area in the state of Ohio. The city is home to the world's largest private research and development foundation (the Battelle Memorial Institute), the world's largest clearinghouse of chemical information (Chemical Abstracts Service), and the Ohio State University, one of the largest universities in the United States.
Introduction to Addiction in Columbus, Ohio
​
Problems with drug abuse, addiction, and trafficking are part of the environment in many large cities, and Columbus is no exception. Marijuana and alcohol are the most commonly abused substances; however, heroin and fentanyl use tend to generate significantly more detrimental effects on two users, their families, and the community. Aside from marijuana and alcohol, some of the most commonly used illicit drugs in the Columbus area include heroin, crystal meth, cocaine, crack, and fentanyl. Over the last few years, levels of cocaine, crack, and heroin use have remained relatively stable; however, they are still widely available and easy to access both in the city and surrounding areas. Unfortunately, as with many cities, the increased presence of fentanyl and crystal meth in the area has led to increasingly more overdose deaths each year.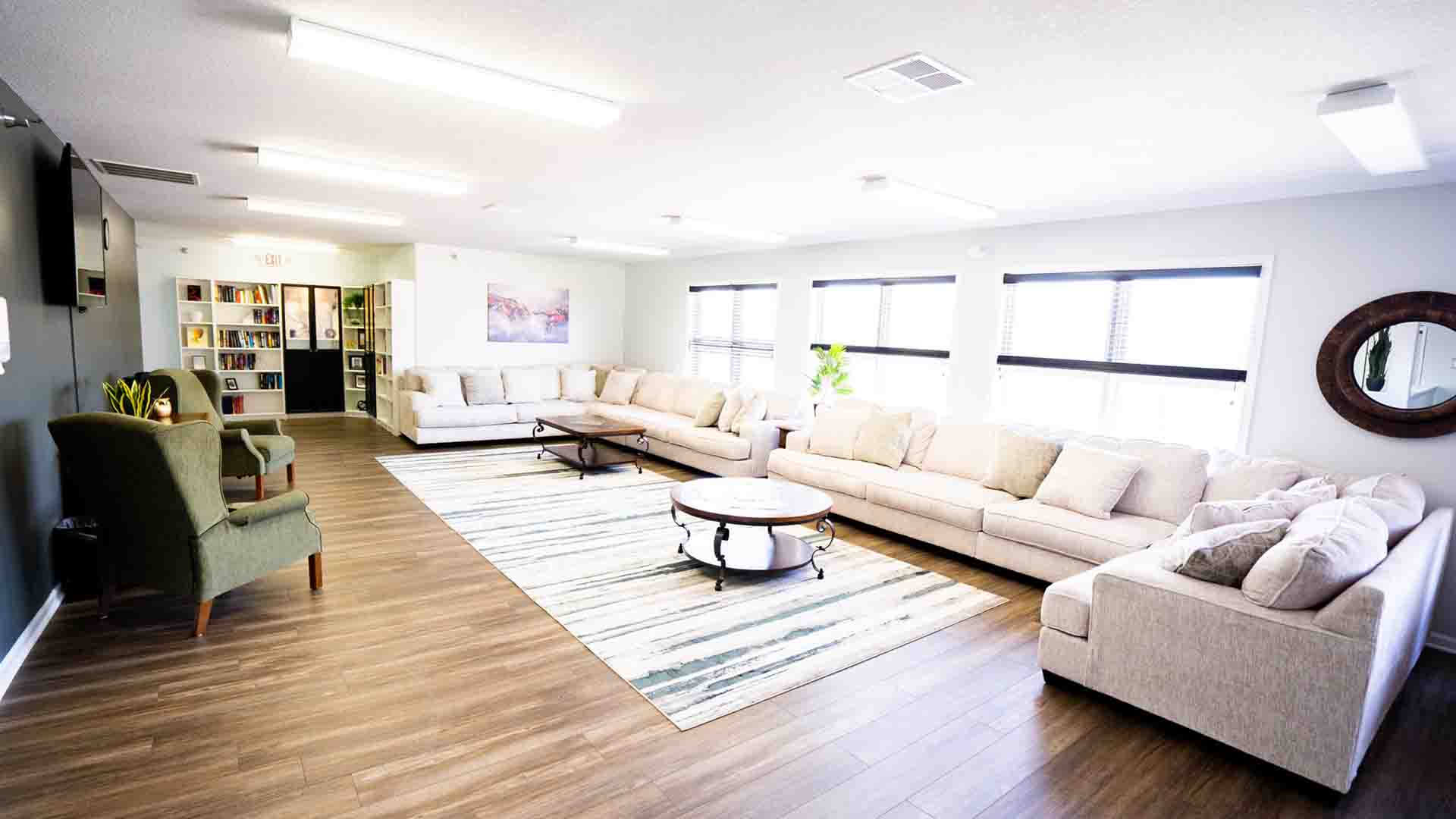 Get In Touch With Us Today
Pick up the phone, fill out a form or chat with us below to get started on your free consultation and treatment assessment.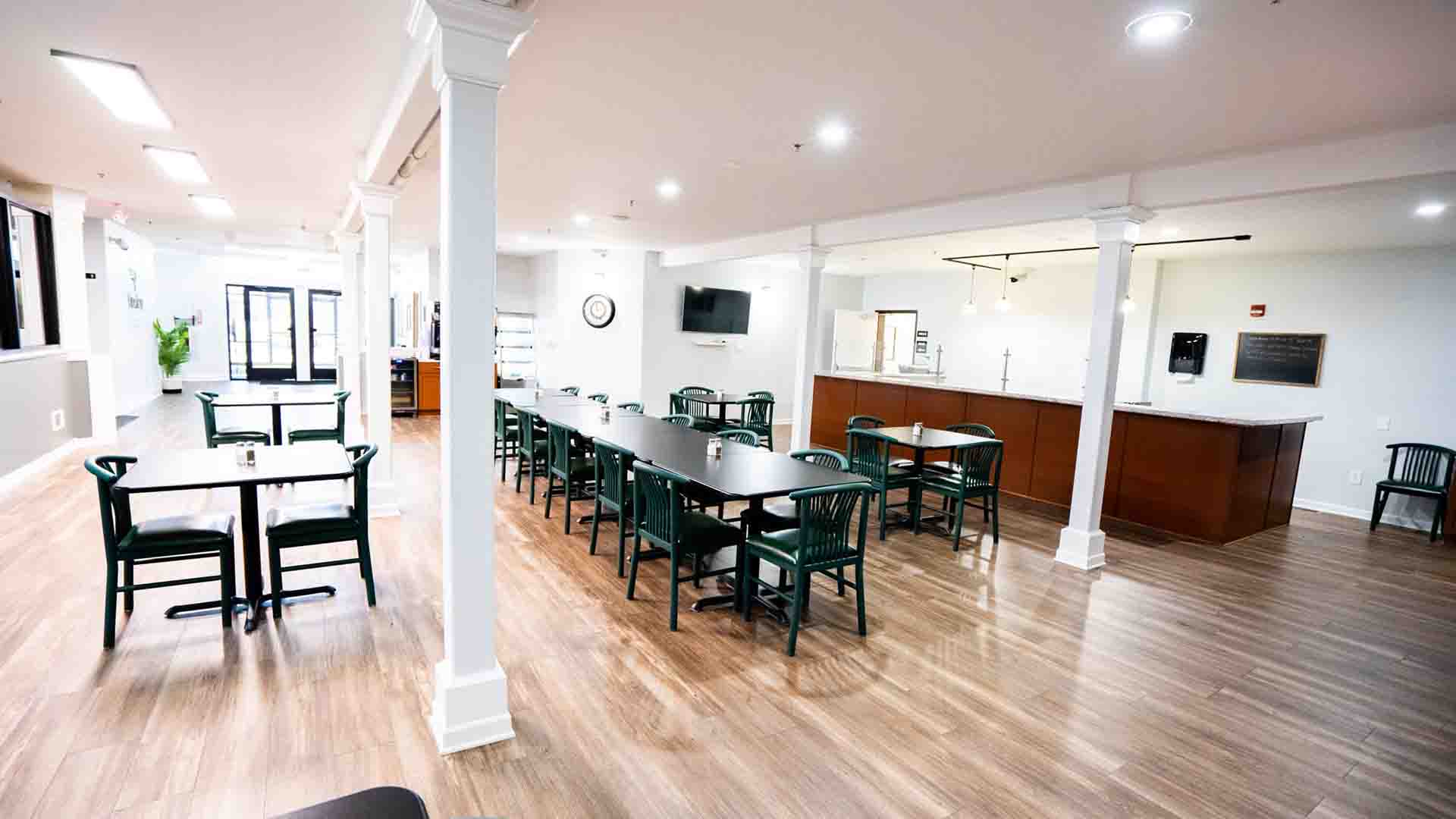 Complete Pre-Assessment
Once you reach a Findlay Recovery Center treatment coordinator, we will do a simple pre-assessment to make sure we're a good fit for you.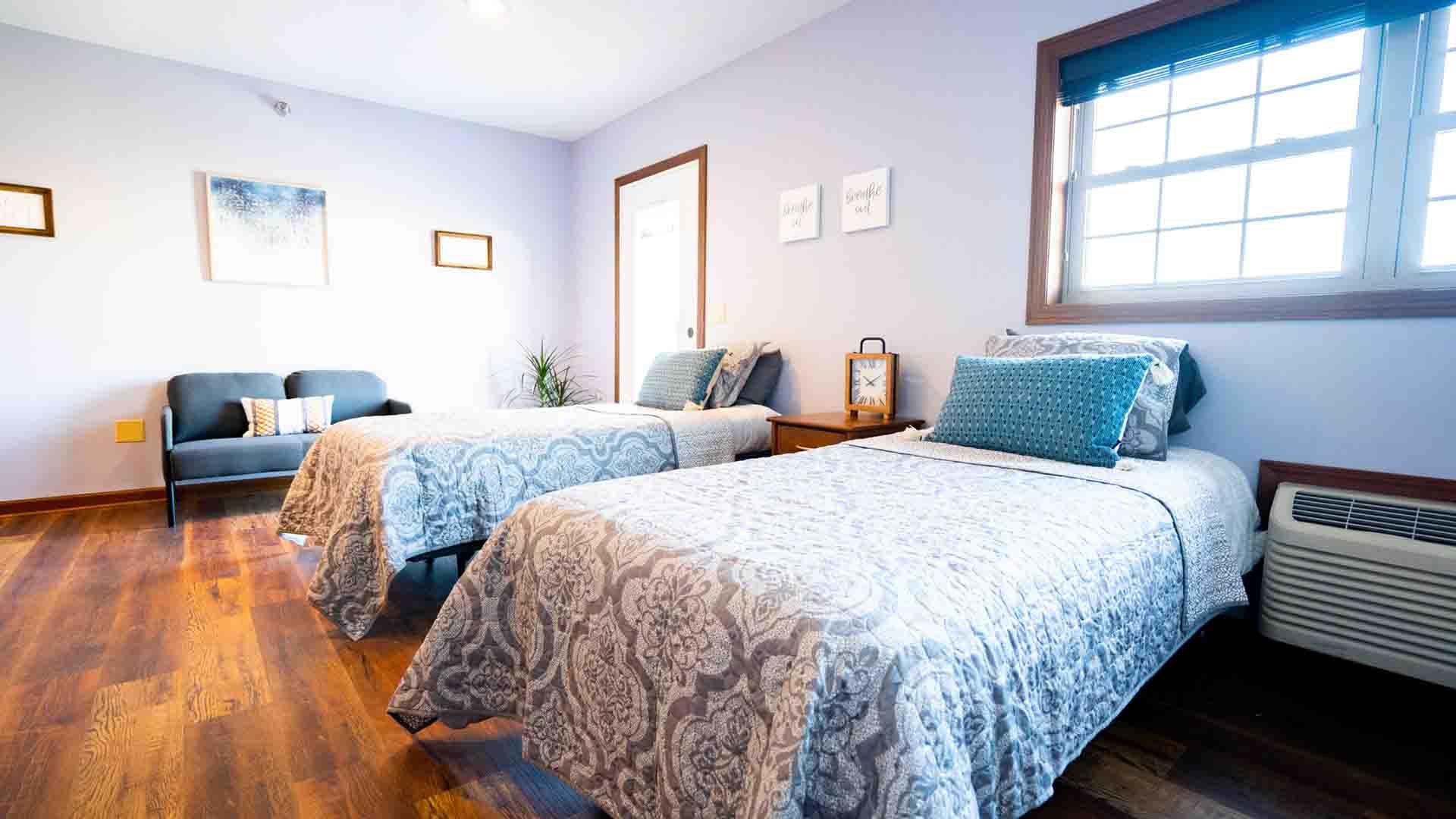 Plan Travel & Admit
Our caring treatment advisors will help plan travel & anything else you need before you enter our drug rehab program in Ohio!
Addiction Statistics in
Columbus, Ohio
​
In the first three months of 2020 (before the impacts of the COVID-19 pandemic), overdose deaths in the city of Columbus and the entirety of Franklin County were the highest they had been in the past fourteen years. Information provided by the Franklin County coroner's office noted in the first three months, there were 191 overdose deaths reported. This indicates a 55% increase in overdose deaths over the same time in 2019.
The demographics impacted by drug overdose and death in Columbus are similar to other States and larger metropolitan areas. The age group most frequently affected by drug overdose deaths are those aged 30 to 39 years old, followed by those aged 50 to 59. Four out of every five drug overdose deaths in Franklin County in the first quarter of 2020 were male. The overwhelming majority of these instances, approximately 65%, were white. As with many states, female fatality rates due to drug overdose typically lag behind those of males; the same holds true for Columbus, OH. During the first quarter of 2020, just under 30% of the fatalities from drug overdose were attributed to women.
Overall, more than two out of every three drug overdose deaths in Franklin County during the first quarter of 2020 were caucasian. Of those, over 25% fell between the ages of 45 and 54. Fatality rates for African American individuals living in Columbus we're just over 30%. 
Of the 191 drug overdose deaths between January and March of 2020, over 70% tested positive for fentanyl. This was followed by cocaine at just over 41%, methamphetamines at 14%, and alcohol at 13%. Of those who lost their lives due to polysubstance abuse, over 50% tested positive for both cocaine and fentanyl. Of those who tested positive for methamphetamines, as many as 35% also tested positive for fentanyl. Additionally, those who tested positive for methamphetamines also tested positive for fentanyl and cocaine in as many as 23% of cases.
Our addiction recovery program at Findlay is unique because of the individual care you will receive from the beginning of the admission process through discharge. At Findlay, our staff has over 100 years of combined experience in substance abuse treatment. Many members of our treatment team have experienced struggles with addiction and understand the challenges so often associated with overcoming an addiction to drugs or alcohol. At Findlay, we believe drug addiction treatment should be effective and tailored to your specific treatment needs and goals. We ensure a full continuum of care, beginning with detox and following through to continuing care post-treatment as part of a comprehensive and well-thought-out aftercare program. Our full clinical program includes a full assessment to determine the best treatment plan to suit you, including psychotherapy covering individual, group, and family therapies.
During your time at Findlay, you will participate in a wide range of treatment options. Our skilled treatment staff will also provide support and guidance around medication administration, life skills training, and support around the clock to help you move through each detox stage and onto the road to a healthy, sober life after addiction. 
As mentioned above, part of your program at Findlay begins after you finish treatment. Completing a residential treatment program at Findlay is only the first step on your sobriety journey. As your stay in our treatment environment comes to an end, we will work with you to ensure long-term collaborative care with all essential medical providers and peer support systems. 
Get Help at Our Toledo, Ohio Drug Rehab
​
Our full clinical treatment program includes a full assessment to determine the best treatment plan to suit you, including psychotherapy covering individual, group, and family therapies. In addition to therapy, we offer medication management, life skills training, and support around the clock to help you move through each detox stage and onto the road to feeling well once again. The end of treatment, however, does not signal the end of our support on your recovery journey. The team at Findlay is committed to ensuring you have access to long-term care to help with relapse prevention and ongoing sobriety.
The most valuable decision you can make toward improving your physical, psychological, and spiritual health is to choose addiction treatment at Findlay near Toledo, Ohio. Reach out today to our admission team to learn more about our programs and how we can help you overcome addiction. We are here to answer your questions, put your mind at ease and make starting treatment as easy and stress-free as possible. The path to sobriety will never be easy. There will be bumps, setbacks, and challenges as you navigate learning more about your addiction and how you can manage triggers in a safer, healthier way. There is no one-size-fits-all addiction treatment program, and your team will work with you each day to ensure your program continues to fit your recovery needs. If changes are needed, we will make them to provide you with continued high-level care.  You can defeat addiction with the help of the team at Findlay. Reach out to our residential treatment center in Ohio at (419)-495-8807  today to learn more. 
Detoxification
Medical drug & alcohol detoxification services in Ohio at Findlay Recovery.
Residential Inpatient
Our residential inpatient rehab program in Ohio is designed to meet your individual needs.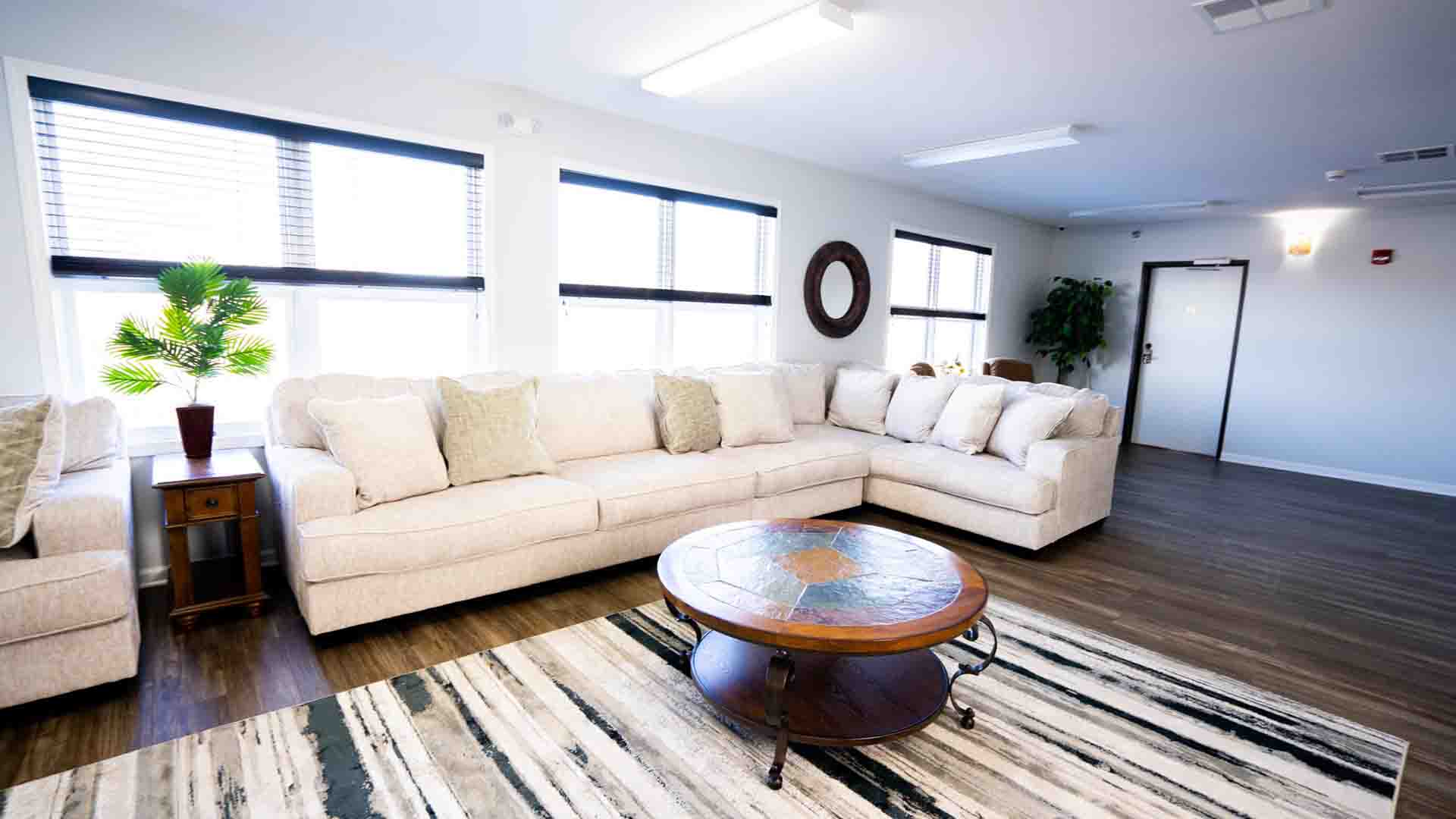 Tailor-Made Therapies
Each client will receive a tailor-made treatment plan that uses a variety of therapies.
Aftercare & Alumni
We help plan every step of your journey from aftercare to alumni events, stay connected.
COLUMBUS, OH ADDICTION TREATMENT
Get Help at Our Rehab Facility Near Columbus, Ohio
​
If you, or your loved ones, struggle with an addiction to drugs or alcohol in Columbus, OH, don't wait another day to seek help. An inpatient addiction treatment program at our rehab facility near Columbus, OH, can help you achieve and maintain ongoing sobriety. We are here to provide comprehensive support and guidance throughout each stage of the addiction treatment process. Beginning with detox services and continuing through to individualized therapy and detailed aftercare planning, the staff here at Findlay is here to ensure each person who walks through our doors is supported at every step. 
Deciding to seek addiction treatment is not easy. Unfortunately, painful and misguided stigmas surrounding addiction and addiction treatment are alive and well in Columbus and throughout the nation. Misunderstandings and misconceptions about addiction and its physical, psychological, and spiritual effects on the lives of those it touches lead many to avoid seeking potentially life-saving addiction treatment. If you or a loved one are ready to begin your sobriety journey and are unsure where to turn or how to start, contact our rehab facility today. Our admissions team is here to answer all of your questions and provide you with clear, easy-to-understand guidance and your next steps. Addiction is a disease that will not go away on its own. Let the team at our inpatient rehab near Columbus, OH help you heal and start over without the influence of drugs and alcohol.
GETTING HELP FOR ADDICTION HAS NEVER BEEN SO EASY