Men's Drug and Alcohol
Rehab in Ohio​
Whether you're struggling with substance abuse or you're a loved one seeking help for someone else, we can provide the support, guidance, and resources you need to overcome addiction for good. With access to trained professionals, individualized treatment plans, and a community of individuals who understand what you're going through, men's drug and alcohol rehab in Ohio represents a powerful step towards healing and hope. If addiction has been holding you back, it's time to take the first step towards reclaiming your life and your future.
LEARNING ABOUT SUBSTANCE ABUSE IN MEN
If you are one of the millions of individuals who struggle with a substance use disorder and are confused about the "right" type of treatment program to choose, know that you are not alone. There are thousands of alcohol and drug rehab programs across the nation offering different levels of care and treatment specializations. So, how do you decide which is best for you? It is essential to consider your specific treatment needs and goals but also important to determine the type of treatment environment that will provide the highest degree of comfort. Research has shown people seeking addiction recovery are more likely to complete their entire course of treatment if they are in a setting where they feel safe, supported, and comfortable communicating with treatment providers and other members of the treatment community.
If you have started researching treatment programs, you may have considered choosing a program that provides gender-focused treatment. Different programs address gender-specific issues in different ways. Some programs offer addiction treatment in an entirely gender-specific setting. This means their treatment environment provides therapy for either women or men only. Other programs, like Findlay, offer comprehensive, evidence-based treatment programs designed to meet the gender-specific treatment needs of men and women. Although our programs are open to all genders, we offer a range of therapeutic models intended to focus on the unique treatment needs of men and women.
Are Men Affected Differently by Substance Abuse?
​
Biology (at birth) plays a significant role in why people turn to drugs and alcohol. National statistics indicate biological gender is a vital component of substance use and abuse factors Examples of these factors include when people start using and the type of substances they use, and how the brain and body react to drugs and alcohol. Women, for example, are more likely than men to report abusing prescription drugs, whereas men are more likely to struggle with challenges related to alcohol and marijuana use.
Biology also plays a significant role in why men turn to substances. Research shows men often begin engaging in drug or alcohol use due to the perceived benefits of using. It is not uncommon for men to turn to substances for benefits such as enhanced concentration, improved sexual drive and performance, and improved social skills. Another important biological gender-specific difference focuses on the severity of drug or alcohol use. Although women often begin using at lower rates than men, their frequency of use and the amount they use escalates at a faster rate than males. Men are also slower to seek and enter addiction treatment, but frequently present with fewer co-occurring mental health disorders. However, admissions rates to addiction treatment programs are statistically higher for men (67%) than women.
Current data from the National Survey on Drug Use and Health shows a continued disproportionate level of use and addiction among males. According to the 2017 recent National Survey on Drug Use and Health, as many as 12% of males over the age of twelve meet the diagnostic criteria for at least one substance use disorder. This is compared to a rate of less than 7% for females, indicating women struggle with substance use disorders at a rate of nearly 50% of males.
The Benefits of Going to a Men's Drug Rehab Facility
​
Men and women experience addiction in different ways, and therefore, it is essential for their treatment to mirror the unique needs of each gender. For this reason, the most significant treatment outcomes occur when seeking treatment in a program like Findlay, where treatment models focus on the differences between the genders.
Men have different treatment needs due to how drugs and alcohol affect their bodies and minds. Biologically, male and female bodies are physically different. As a result of differing sizes, weights, stature, and other factors, men are able to process alcohol and drugs differently than women. Because male bodies contain more water and less fatty tissues than female bodies, they are less susceptible to the effects of alcohol because fat retains alcohol, and water dilutes it. This can expose women to a higher risk of physical organ damage from chronic substance use and abuse.
There is also a range of gender-specific social needs when it comes to addiction treatment. Men who are seeking sobriety frequently struggle with expressing the complex emotions or challenging experiences that relate to addiction when participating in mixed gender therapy sessions. Men in these environments may feel reluctant or hesitant to disclose the events or circumstances that led to addiction. If women are part of the larger therapy group. Their hesitancy may be increased if the triggering event or trauma that led to addiction involved members of the opposite sex. Therapy sessions geared towards the specific needs of men in the therapeutic environment allow men to express emotions and fears where they are surrounded by peers who may share similar experiences.
Men struggling with a drug or alcohol use disorder often experience co-occurring mood disorders at a greater rate than women. Because of this, men may have an increased opportunity for success attaining and maintaining sobriety in a gender-focused addiction treatment program. This allows for these issues to be addressed while surrounded by other men who can relate to their emotions. Men who have a history of being the aggressor in physical, emotional, or sexual abuse situations should always participate in a gender-specific addiction treatment program.
Gender-specific therapy sessions can also focus on providing the type of care and therapeutic environment that is most beneficial to the group members. Research indicates women are generally more comfortable and successful in a treatment setting where participants are more open and willing to discuss past trauma or addiction struggles. Conversely, men are usually more successful in programs that are less personal and more directed towards problem-solving and behavior modification. Gender-specific treatment at Findlay considers these critical treatment differences when working with you to design a treatment program to help you achieve your treatment goals.
For addiction treatment to be the most successful, it must address your unique needs and goals. The first step in finding the ideal treatment program is to determine the level of care you need to safely and successfully overcome addiction. Gender-focused addiction therapy can occur in a range of treatment settings, including inpatient (residential) or outpatient programs. The most successful addiction men's drug rehab facilities focus on specific needs of men.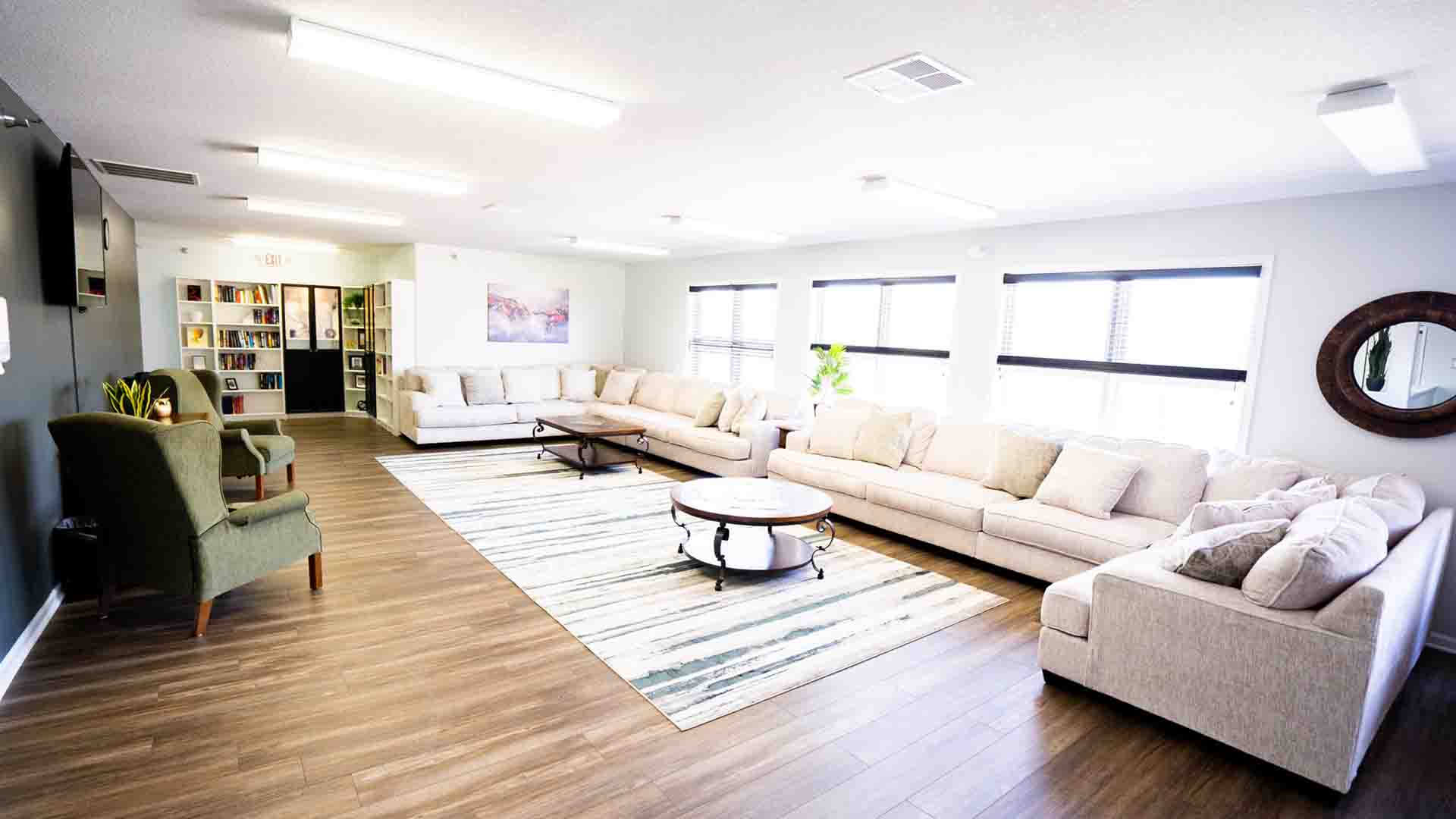 Get In Touch With Us Today
Pick up the phone, fill out a form or chat with us below to get started on your free consultation and treatment assessment.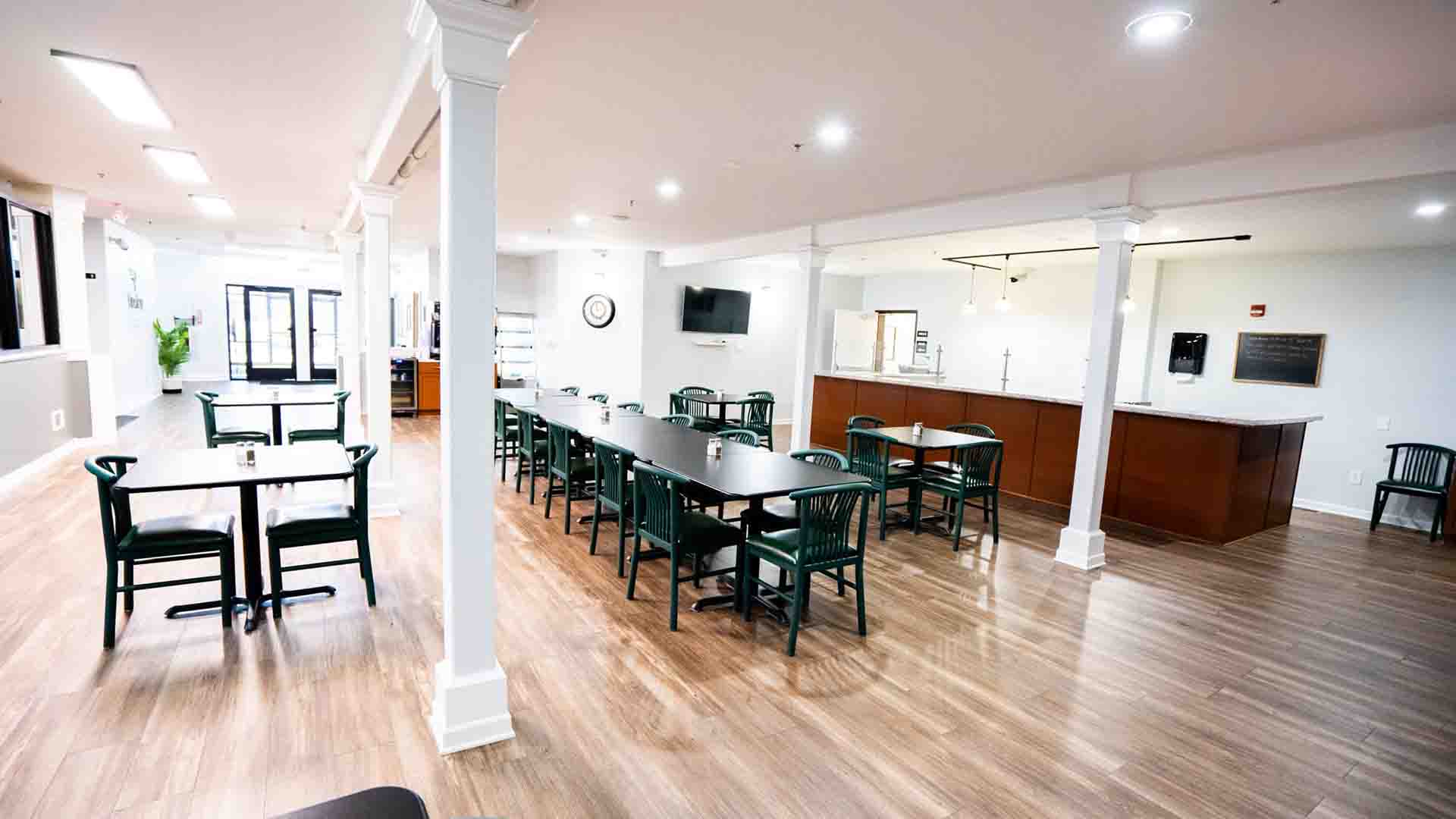 Complete Pre-Assessment
Once you reach a Findlay Recovery Center treatment coordinator, we will do a simple pre-assessment to make sure we're a good fit for you.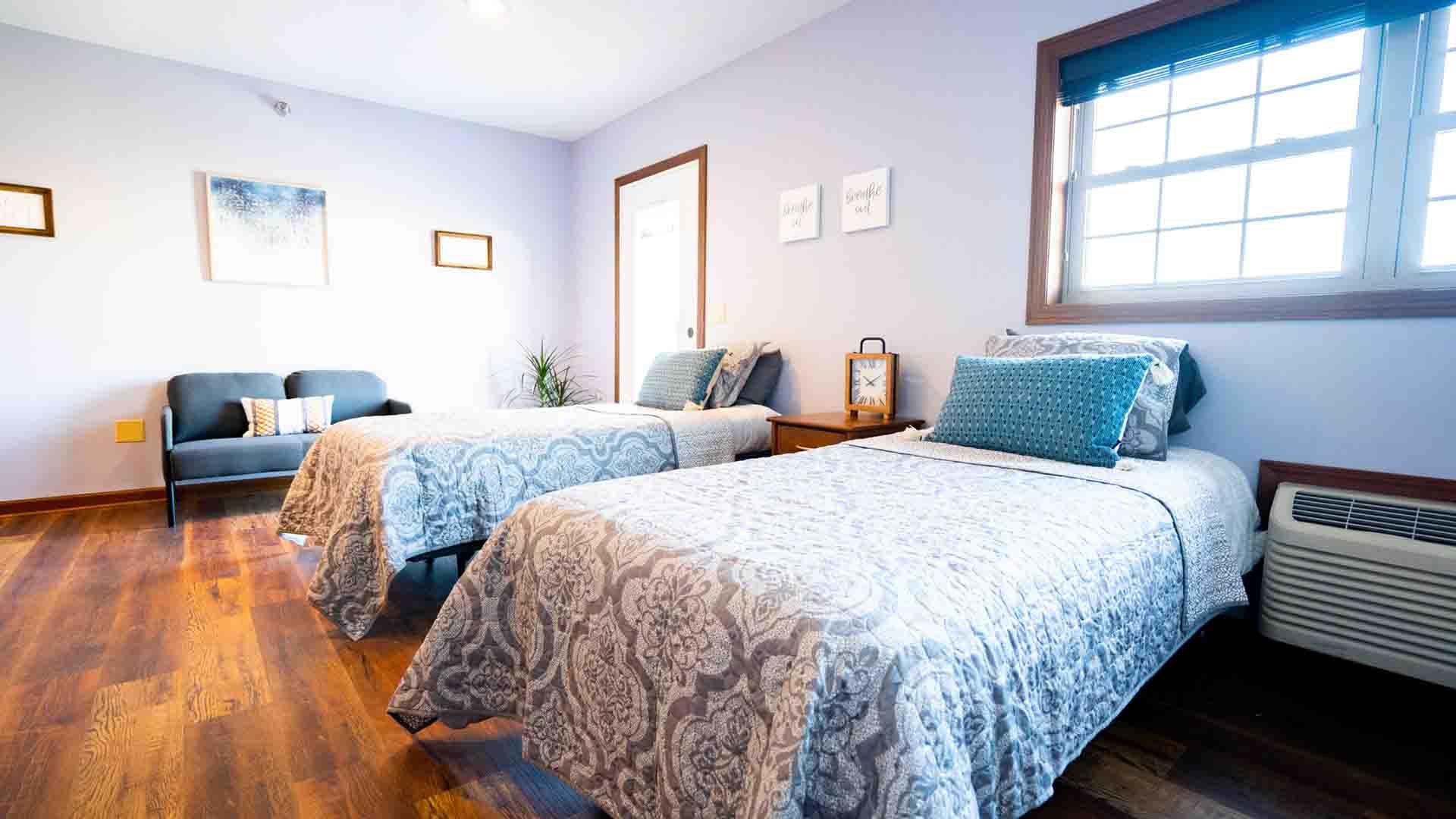 Plan Travel & Admit
Our caring treatment advisors will help plan travel & anything else you need before you enter our drug rehab program in Ohio!
Findlay is the Best Men's Drug Rehab Facility in Ohio
​
At the best men's drug rehab facility in Ohio, you will work with a team of highly trained, caring, and compassionate treatment providers to help you safely and successfully overcome addiction. At Findlay, our treatment models incorporate a combination of cognitive-behavioral therapy and other evidence-based therapies and interventions to address the addiction to any other co-occurring mental or physical health conditions. Because we choose a holistic approach to addiction treatment, it ensures the best possible outcomes for men seeking to put struggles with drugs and alcohol in the past. As part of therapy, you will learn and practice healthier coping skills you will use to manage triggers, negative emotions, cravings, and stress as you navigate through the potential challenges of newfound sobriety.
Addiction is a disease that is characterized by instances of relapse for both genders. Data from the National Institute on Drug Abuse, men who successfully complete an addiction treatment program of at least ninety days are three times more likely to maintain sobriety long-term than those who do not seek addiction treatment.
If you are considering addiction treatment and are interested in a rehab program that tailors their treatment models to offer gender-focused care, contact us at Findlay. Our admissions team is here to answer our questions about how gender-focused treatment in a drug and alcohol rehab program for men can help you achieve and maintain lasting sobriety. To learn more about our programs and how we can help, contact us today.
Detoxification
Medical drug & alcohol detoxification services in Ohio at Findlay Recovery.
Residential Inpatient
Our residential inpatient rehab program in Ohio is designed to meet your individual needs.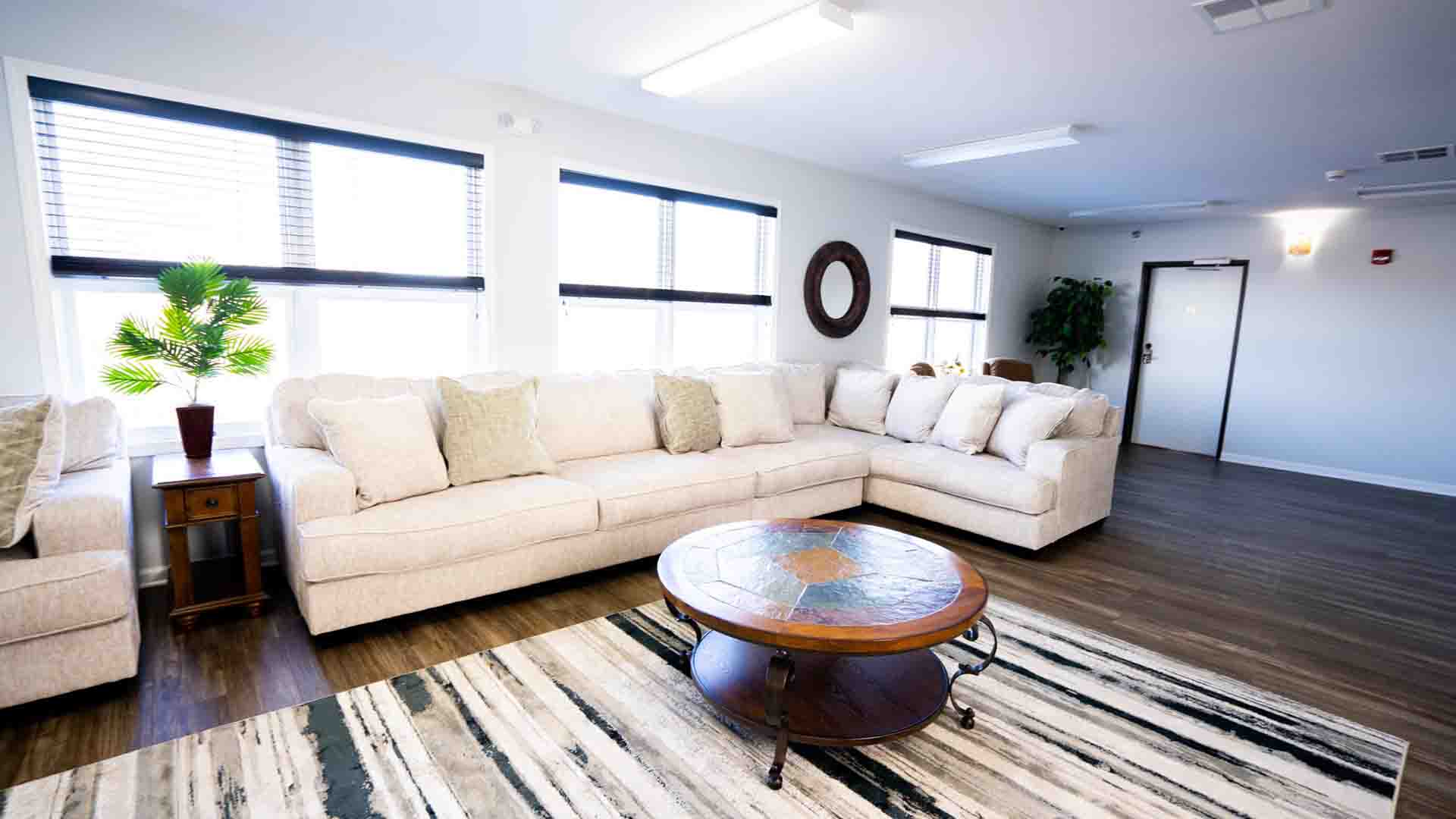 Tailor-Made Therapies
Each client will receive a tailor-made treatment plan that uses a variety of therapies.
Aftercare & Alumni
We help plan every step of your journey from aftercare to alumni events, stay connected.
GETTING HELP FOR ADDICTION HAS NEVER BEEN SO EASY