Couple's Therapy At Our Drug Rehab
​
Our drug rehab offers a unique and personalized couples' therapy program aimed at restoring and strengthening relationships damaged by addiction. Our experienced therapists provide a safe space for couples to explore their thoughts and feelings, learn effective communication skills, and build trust. Join us on the journey towards healing and rebuilding your relationship today.
GET HELP FOR YOU AND YOUR PARTNER
Intro to Couple's Drug Rehab
​
Addiction is known to have a negative impact on loved ones and families, but what if your loved one is struggling alongside you with their own addiction? This is not an uncommon occurrence. Often, couples may struggle with addiction issues at the same time. 
In this situation, their addictions likely feed off of each other. They may have a difficult relationship and use alcohol and drugs to cope with conflict, or they can have no conflict and use together. They may have even met due to their drug use and view it as an aspect of their relationship, despite the dangers. 
With all the different scenarios that could happen, one that will indeed be challenging is if one person decides to go to drug rehab while the other does not. An important component of early recovery is having your home safe, sober, and supportive. This would not be possible if you are worried about your partner's use.  
Couples who struggle with addiction may have unhealthy relationship patterns such as codependency and enabling. These two characteristics can fuel an addiction if they continue. In a healthy recovery, the goal is to recognize these patterns and work to prevent them. 
Individuals who enable their loved ones are typically in a codependent relationship. Enabling refers more to the behavioral aspect of the relationship. This could look like paying for your loved one's bills when they used their money on alcohol and drugs—or making excuses for why they struggle with using. Enabling means you are taking care of someone who is capable of doing so themselves. This would often mean that they would have to stop engaging in some form of negative behavior, which is usually not desirable. 
Codependency is a relationship pattern where one partner is constantly giving, and the other is taking. What this means is that the person giving is so focused on their partner that they are neglecting their own needs. This is an unhealthy relationship pattern for both individuals. Codependency can be present in relationships where both partners are struggling with addiction, and with only one struggling. 
In a codependent relationship, the person who is caretaking suffers significantly. This individual may struggle with their self-esteem and need to find things externally to make them feel good. Oftentimes they feel bad when their efforts and help go unnoticed. More often than not, this individual will have a difficult time establishing healthy boundaries. 
THE PROS OF REHAB FOR COUPLES
Benefits of a Couple's Inpatient Drug Rehab
​
Choosing to attend an inpatient addiction treatment program in Ohio allows you to have time to focus on your own needs for a healthy recovery. For many, this begins with a detox. After your detox is complete, you will move on to the treatment program.
At Findlay Recovery Center, you will have the support of a clinical team to address and work through the struggles that you have been having. This can include mental health concerns such as anxiety, depression, trauma, and mood disorders. 
It is often recommended that individuals in recovery do not begin any new relationships early in recovery to stay focused on their recovery. For those who are already in a committed relationship, a part of their treatment will include looking for changes that can lead to a healthier relationship.
Couples drug rehabs will give you the opportunity to identify your concerns in individual therapy without any input from your partner. You will have the opportunity to come together in couples counseling to share what you feel you need to change in the relationship. Examples of positive change could be increased communication, healthy boundaries, personal time for yourself, and working to share responsibilities.
You can identify things at home that can change to better support your recovery by working together. This could include removing paraphernalia from your home, moving furniture around, so your living spaces feel different, spending time with individuals who do not use or drink, and finding new sober activities to do together.
A couple can begin their sobriety journey at the same time, but it will have its challenges. Both partners need to focus on themselves and understand that their partner is doing the same. For couples who struggle with codependency, this may be more difficult. After completing your rehab program, you would likely be recommended to stay involved with an addiction treatment program to help check for unhealthy behaviors that you may have slipped back into.
What to Expect at a Couple's Addiction Rehab
​
Couples' drug rehab facilities will look similar to other addiction treatment programs. This typically includes a detox program and an inpatient treatment program. Going through a detox program in Ohio allows you to be in a comfortable setting while you go through withdrawal. The symptoms you experience will be dependent on what you are using, how much you use, and how long you have been abusing it. 
In a detox center, you will be working with medical professionals who will be able to help make you more comfortable. Common symptoms associated with withdrawal are nausea, vomiting, insomnia, and irritability. Some of these symptoms can be made more tolerable with the use of medications. Your medical team will keep an eye on you for withdrawal complications such as tremors, seizures, and dehydration. 
It is understandable that while you are going through withdrawal, you will not be able to be fully engaged in a treatment program. Because of this, you will find that programming in detox is lighter compared to an inpatient program and maybe more educational-based.
When you begin your couple's addiction rehab program, you will find that your days are structured to provide you with a routine and consistency. This will include when you wake up, meal times, group sessions, individual sessions, educational sessions, couples counseling, leisure time, and specialized treatment if appropriate. 
Couples drug rehab centers will likely have you and your partner engage in different groups. Though you are in the same treatment program together, it will be important that you are both treated individually. Having partners in group sessions together can impact what you may or may not share during a session. Conversations in a group session should be kept confidential to help you feel safe sharing your thoughts and concerns. 
Specialized treatment options can include mental health treatment that you may need. It is common for individuals who struggle with addiction to also struggle with concerns such as depression, anxiety, PTSD, and trauma. You may also receive specialized treatment for codependency if this is something you and your partner struggled with.
Couples counseling will help you and your partner figure out a healthy plan for moving forward. You may want to improve your communication or boundaries within the relationship. Couples counseling can be a safe place to have these difficult conversations and iron out a plan that will suit you both moving forward.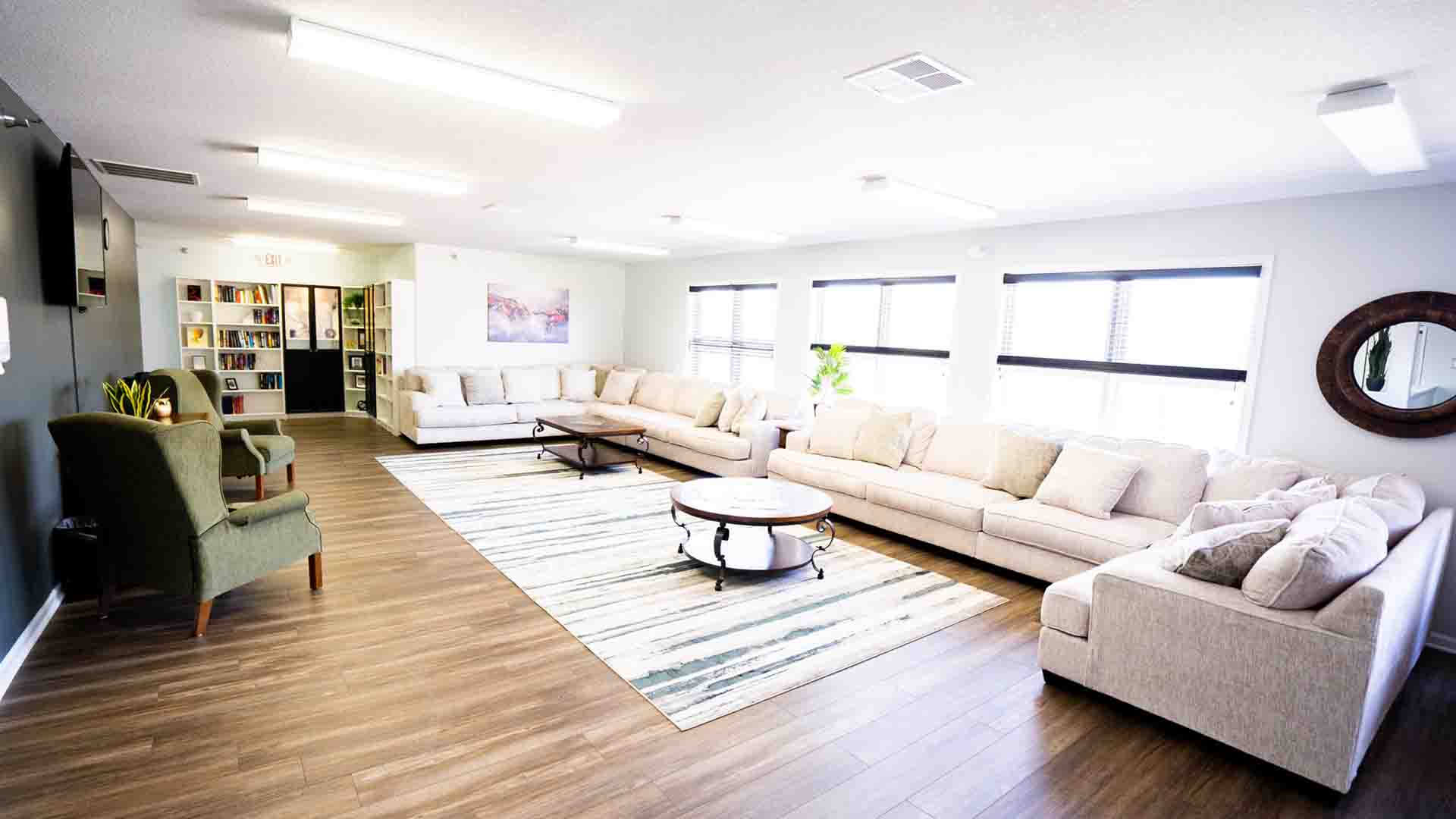 Get In Touch With Us Today
Pick up the phone, fill out a form or chat with us below to get started on your free consultation and treatment assessment.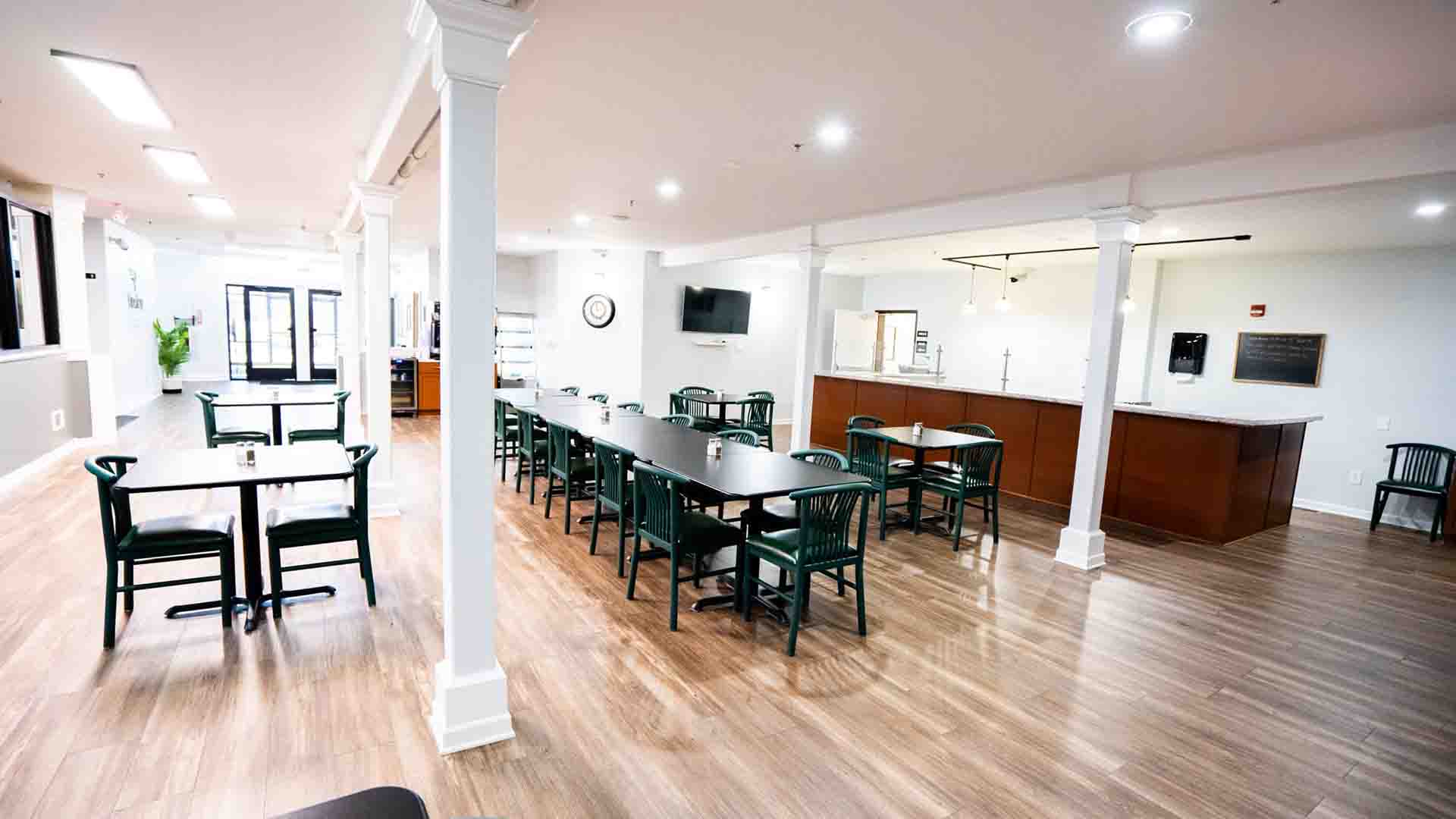 Complete Pre-Assessment
Once you reach a Findlay Recovery Center treatment coordinator, we will do a simple pre-assessment to make sure we're a good fit for you.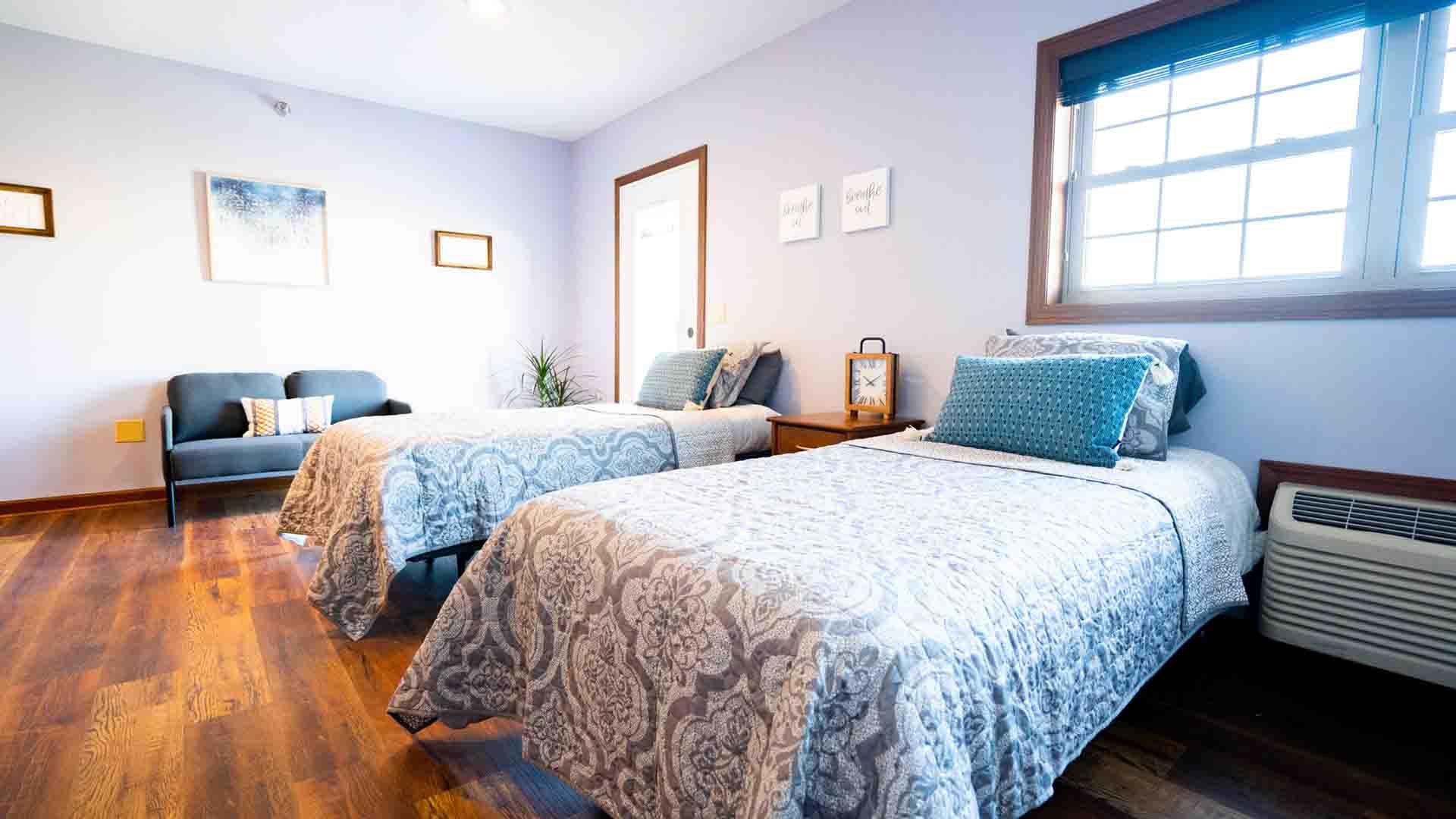 Plan Travel & Admit
Our caring treatment advisors will help plan travel & anything else you need before you enter our drug rehab program in Ohio!
DRUG REHAB FOR COUPLES IN OHIO
Our Couple's Drug Rehab Center
​
If you are in Ohio and are wondering, "where is there a couple's rehab near me?", look no further than Findlay Recovery Center. We are located in Findlay, Ohio, and can provide you with detoxification as well as an inpatient rehab program. Our staff can work with you on both addiction and mental health concerns.
Findlay Recovery Center is an LGBTQ-friendly treatment environment that provides consistent, compassionate care that you can count on in your early recovery. We recognize that everyone will have unique treatment needs, and we will work with you to provide the individualized care you need.
Reaching the point of accepting the fact that you need help can take time. If you have hesitations about getting help, know that that is okay! Take it one step at a time. If you choose to come to our couples drug facility, you will be surrounded by staff who will help you every step of the way. 
If you, or someone you know, are struggling with an addiction and a mental health concern, call the Findlay Recovery Center at (855) 605-2135 to learn more about our couples addiction rehab. We have our staff available to answer any questions you may have about our program and treatment options.
Detoxification
Medical drug & alcohol detoxification services in Ohio at Findlay Recovery.
Residential Inpatient
Our residential inpatient rehab program in Ohio is designed to meet your individual needs.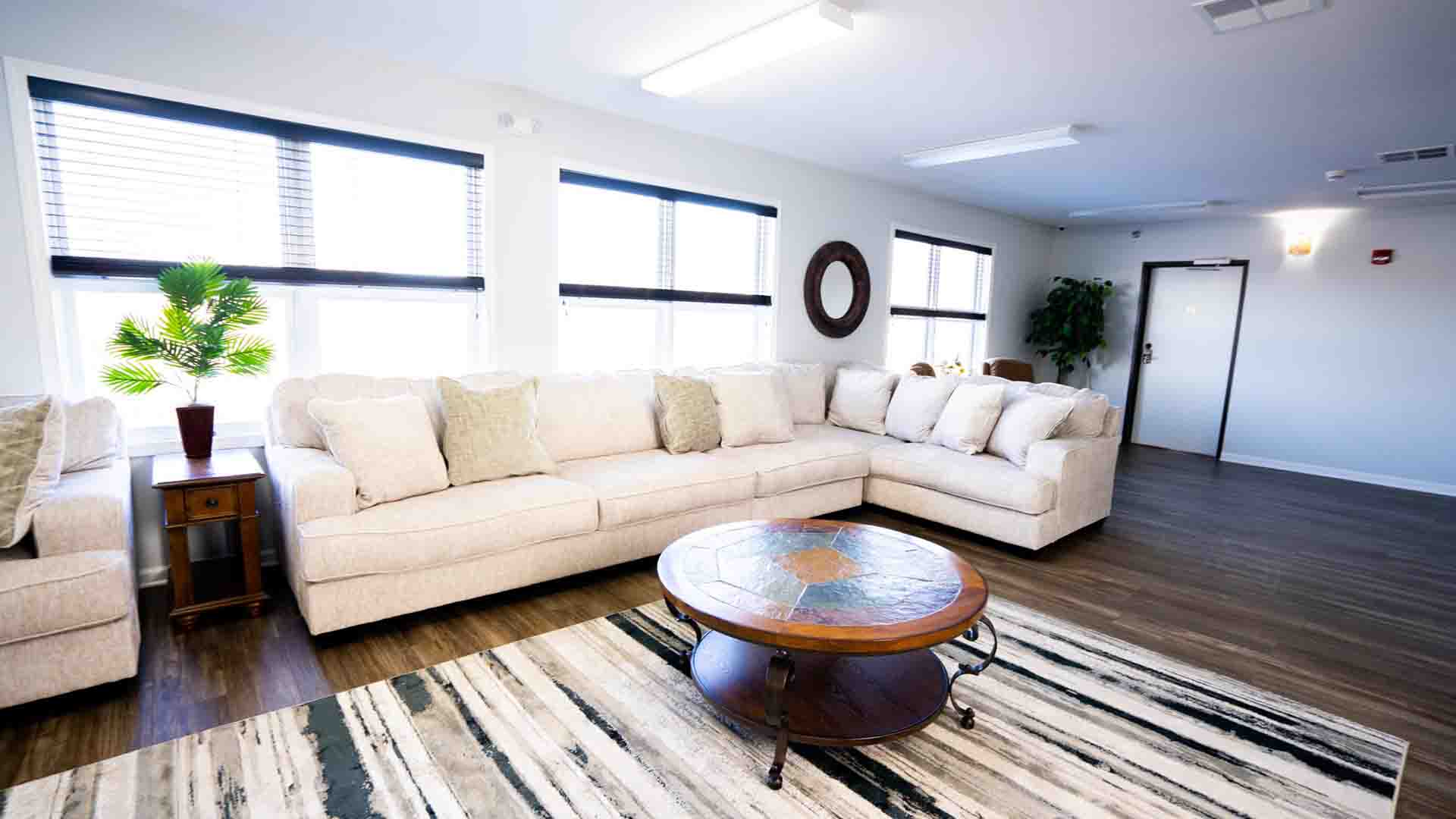 Tailor-Made Therapies
Each client will receive a tailor-made treatment plan that uses a variety of therapies.
Aftercare & Alumni
We help plan every step of your journey from aftercare to alumni events, stay connected.
GETTING HELP FOR ADDICTION HAS NEVER BEEN SO EASY