Drug Addiction Treatment Center In Ohio
​
From outpatient programs to residential centers, our treatment options provide a range of resources for individuals seeking help. With a focus on holistic treatment methods, we incorporate therapy and support groups to target the root causes of addiction, helping patients work towards a long-term recovery plan.
Introduction to Drug Addiction Treatment
Drug Addiction Treatment In Ohio
​
Most, if not all struggling addicts, did not set their sights on becoming an addict when they were young. Some individuals feel as though their addiction progressed quickly, while it may have taken a more extended period for others. So, why is it that some of us struggle with drug addiction when others can use it recreationally?
There are a variety of factors that come into play when drug addiction is developing. It tends to break down to a combination of genetics and our environment. Those of us who have family members who struggle with addiction are at a higher risk of developing an addiction. Individuals who have a history of trauma, abuse, and neglect within their environment are also at a higher risk for addiction.
It is important to note that there are individual differences. For example, two siblings who grow up in the same environment with very similar genetics may not have the same experience regarding addiction. One may develop an addiction, and one may not. Individual differences, such as emotion regulation, can have an impact on early drug use, which can contribute to the development of drug addiction. 
If you, or someone you love, needs drug addiction treatment in Ohio, Findlay Recovery Center is located west of Cleveland. By calling (855) 605-2135, you can speak to a representative about the treatment services we offer.
DRUG ADDICTION THERAPY PROGRAM
What are the Signs of Drug Addiction? ​​
When we look at the different signs of drug addiction, it is relevant to note that there will be some slight differences among the different drugs that can be abused. For example, a methamphetamine addiction will look different than cocaine addiction. There are, however, similarities that can be seen across the board.
For example, a symptom of drug use would be an inability to control your drug use. You have likely tried to decrease your use, or maybe even stop, with little success. Their addiction takes up a lot of space in your mind and time in your day. You think about their next use throughout the day, and experience cravings and triggers.
Another sign of an addiction is the development of tolerance. This means that you need to use more of the substance to reach the same high. For some substances, you may never have the same euphoric effect of your first use again, yet you continue to try. 
When you develop a tolerance, you are more likely to experience withdrawal symptoms if you stop using. Withdrawal occurs when you have a physical dependence on the drug, which changes the way your brain functions. When you stop using, your brain tries to adjust to the change. This usually causes symptoms such as nausea, vomiting, irritability, and insomnia. There will be differences in withdrawal symptoms for different drugs. As an example, withdrawal from benzodiazepines can lead to a health crisis and should be monitored by a medical health professional.
If you are interested in learning more about Findlay Recovery Centers' Ohio drug rehab, please call (855) 605-2135 and speak with a representative today.
Treatments Available At A Drug Rehab
​
There are a variety of different drug addiction treatments that can be helpful for those struggling with addiction. Many individuals who struggle with addiction benefit from detoxification programs. We already talked about symptoms associated with withdrawal and that our bodies need time to adjust when we stop using drugs. Detox programs give you the time you need to do so in a safe environment where you may be able to receive medications that can ease some of your symptoms. 
Inpatient addiction rehab programs can vary in length from 30 to 90 days. Typically, rehab programs use a combination of psychoeducation, group therapy, individual therapy, and alternative therapies. You will learn about addiction, and recovery, and develop a relapse prevention plan, all while living in the treatment center. Partial hospitalization programs have therapeutic approaches, with the main difference being that you can live at home.
The other main category of treatment would be outpatient treatment. Outpatient treatment can include an intensive outpatient program, outpatient program, individual therapy, and aftercare treatment. Many individuals find benefits in each of these options, as they can often be used in a continuous manner for constant support in early recovery. 
It is important to note that if you have a history of trauma, abuse, and other mental health concerns, it is important that you receive the care needed for these as well. Drugs can often be used as a way to cope with mental health concerns, so if they are not managed in a healthy way, you will find yourself continuing to struggle with your cravings and triggers. 
If you are in need of Ohio inpatient treatment for drug addiction, we invite you to call the Findlay Recovery Center at (855) 605-2135 to see how we can help you today.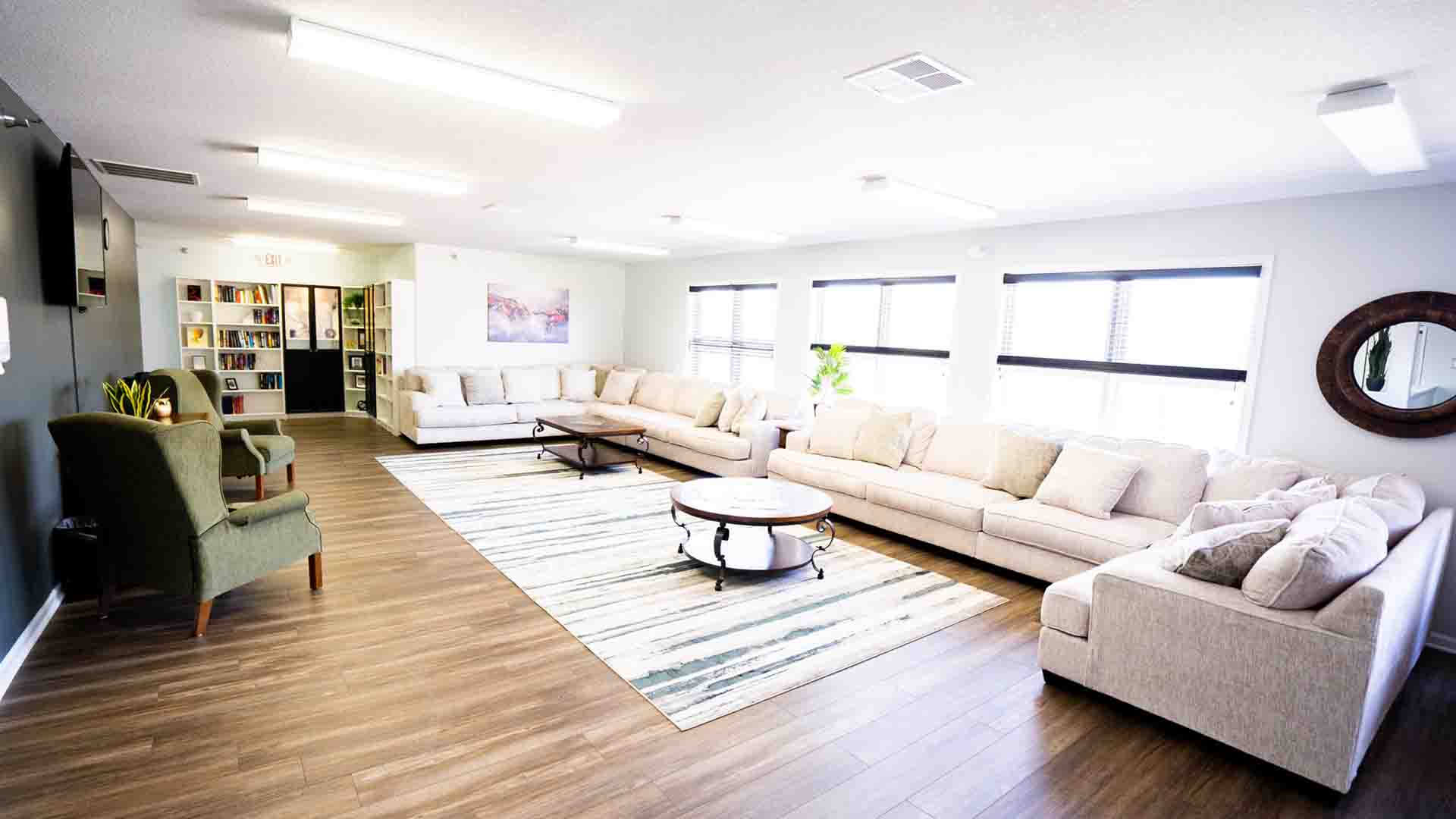 Get In Touch With Us Today
Pick up the phone, fill out a form or chat with us below to get started on your free consultation and treatment assessment.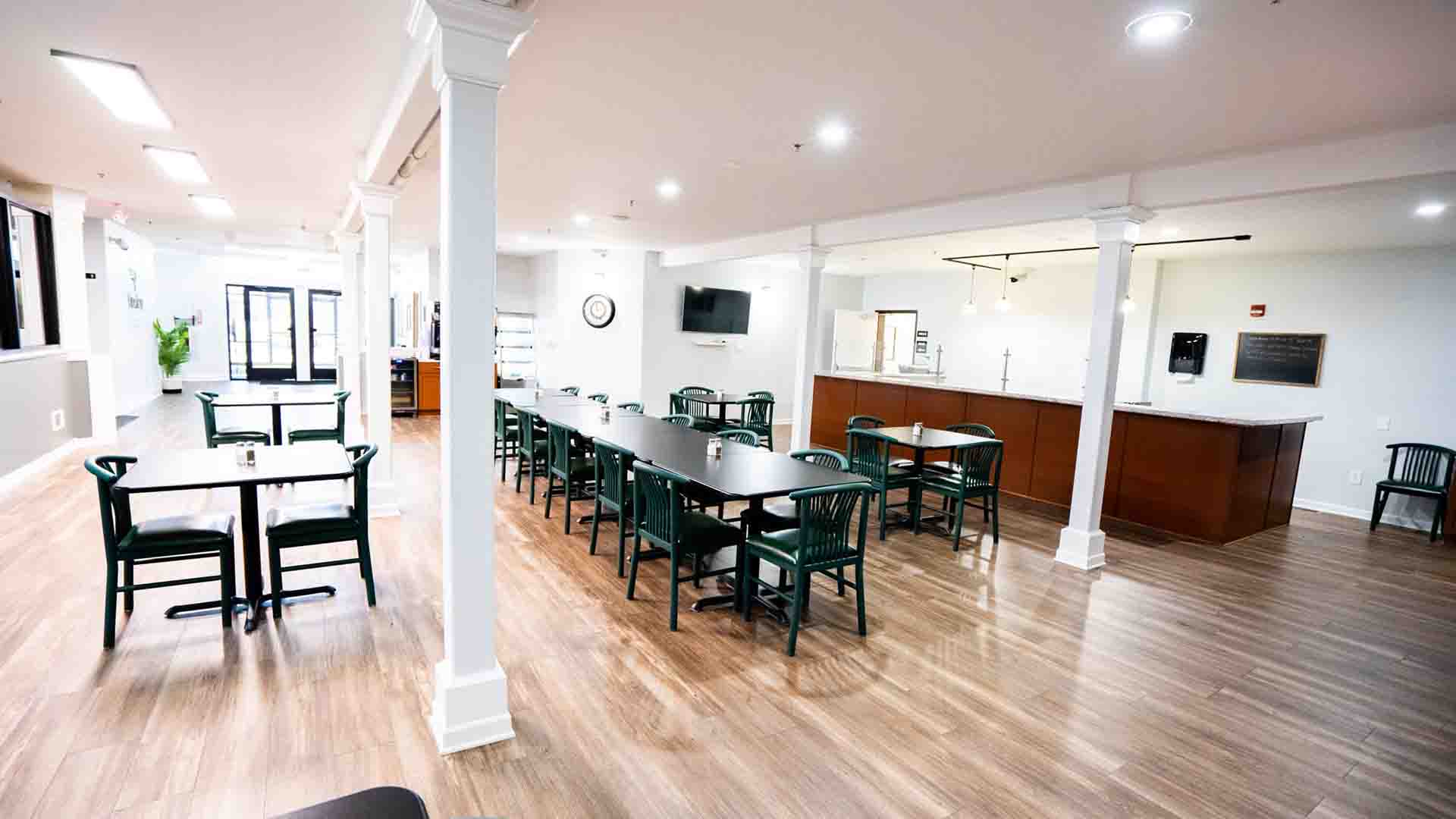 Complete Pre-Assessment
Once you reach a Findlay Recovery Center treatment coordinator, we will do a simple pre-assessment to make sure we're a good fit for you.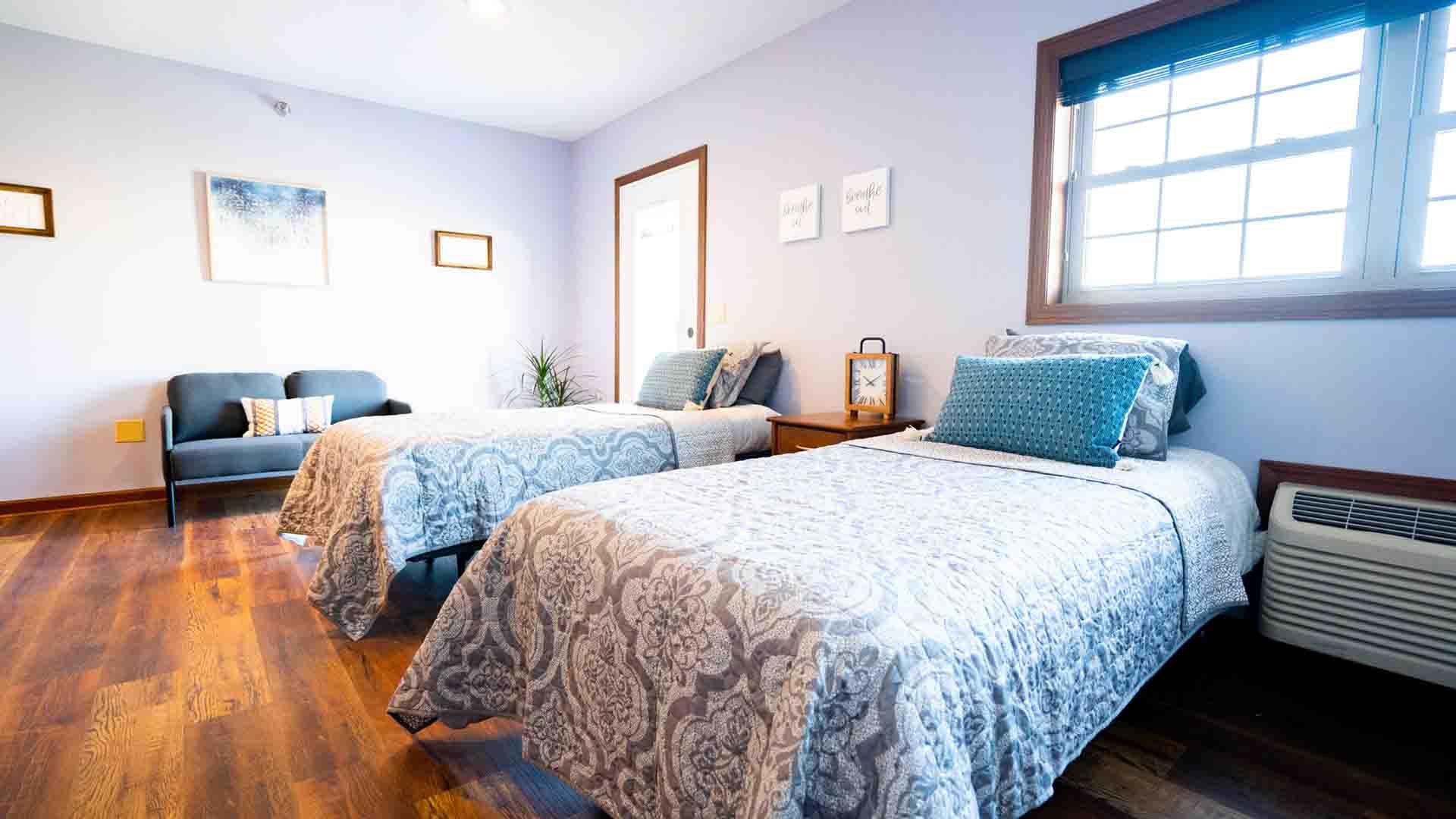 Plan Travel & Admit
Our caring treatment advisors will help plan travel & anything else you need before you enter our drug rehab program in Ohio!
DRUG ADDICTION TREATMENT PROGRAMS IN OHIO
How to Find Drug Addiction Treatment in Findlay, OH
​
If you have reached the point in your addiction where you are ready to look for treatment, there are a couple of ways you can go about it. Your first option would be to speak to your insurance provider about in-network providers. They should be able to provide you with a few options of drug rehabs in Ohio that you could go to. 
The second option would be to speak to your doctor about a referral. Your Physician will be able to talk to you about your symptoms and concerns, and then talk to you about your different treatment options. They should be able to provide you with local referrals that you can look into for treatment.
If you are near Findlay, Ohio, we would recommend considering our drug addiction treatment program at Findlay Recovery Center. We have a newly renovated treatment facility that was designed with comfort in mind. We know that asking for help, and engaging in therapy is hard. We wanted to make sure that our patients would find comfort away from home during their time with us. 
For most individuals struggling with drug addiction, the first step in your treatment program would involve about one week in our detox program. This time allows your body to adjust to having no drugs in it and gives you time to go through any withdrawal symptoms. Our medical team will support you during this uncomfortable process, and do their best to help you feel comfortable. 
Our inpatient treatment for drug addiction is designed to meet you where you are and be customized to your needs. Our program will provide you with education about addiction and recovery, address other mental health concerns you may have, and work to develop an effective relapse prevention plan that will assist you when you return home. Our goal is to help you feel confident and prepared to return home after your time with us.
At the Findlay Recovery Center, we recognize the strength and courage required to ask for help. Being vulnerable during treatment can be uncomfortable and bring up a wide array of emotions for you. This is a normative reaction, and our staff will support you during your time with us. We are proud of the compassionate care that we are able to provide and look forward to getting to know you and your story. 
If you, or someone you love, are struggling with signs of drug addiction, we encourage you to call the Findlay Recovery Center at (855) 605-2135. Our representatives can talk you through our different treatment options that would meet your needs.
Detoxification
Medical drug & alcohol detoxification services in Ohio at Findlay Recovery.
Residential Inpatient
Our residential inpatient rehab program in Ohio is designed to meet your individual needs.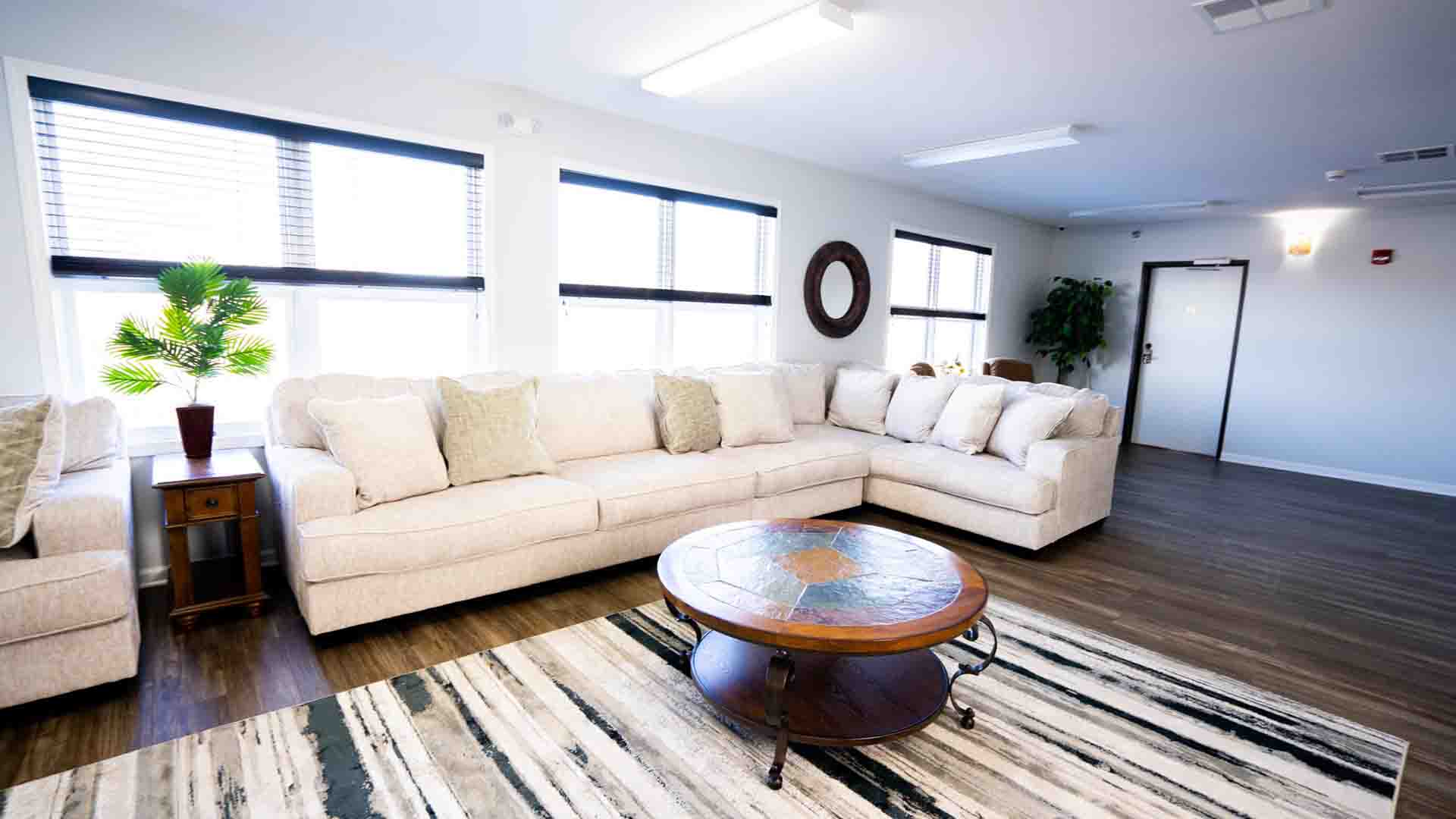 Tailor-Made Therapies
Each client will receive a tailor-made treatment plan that uses a variety of therapies.
Aftercare & Alumni
We help plan every step of your journey from aftercare to alumni events, stay connected.
GETTING HELP FOR ADDICTION HAS NEVER BEEN SO EASY