Dual Diagnosis Drug Treatment In Ohio
​
Dual diagnosis drug treatment in Ohio offers a comprehensive approach to address both addiction and mental health disorders simultaneously. Through a combination of therapy, medication management, and lifestyle changes, individuals can begin their journey towards recovery. With the help of trained professionals and support systems, Findlay Recovery provides hope for a brighter future.
It is not uncommon for someone to struggle with both an addiction and another mental illness. Dual diagnosis can be used as a way to describe having two diagnoses. Research has shown that common diagnoses with alcohol and drug addiction are anxiety disorders, thought disorders such as Schizophrenia, and personality disorders. Other common mental health concerns would be other mood disorders such as depression and post-traumatic stress disorder.
Since the early 2000s, a concern among professionals has been the ability to treat both problems simultaneously. For many, addiction and other mental health struggles are intertwined. If we do not treat both, we are setting you up to struggle in a way that you don't have to. Recovery is hard enough as it is, so try to choose a treatment center that gives yourself a fighting chance. 
Since then, there has been an increase in the number of treatment programs that are able to treat both concerns, thankfully. Our drug & alcohol rehab in Ohio is here to help with our state-of-the-art dual diagnosis treatment program
WHY IS THIS CRUCIAL TO RECOVERY?
Why is Dual Diagnosis Treatment Needed?
​
Why should you look for dual diagnosis centers in Ohio? If it is available to you, there is no reason you shouldn't receive treatment for both concerns.
Many individuals will say that in their experience, mental health struggles are less of a concern when they are using drugs or drinking. In all honesty, this is not surprising to us. Alcohol and drugs are effective coping skills- they can numb our emotions, so we don't feel everything as we should. This likely includes emotions we enjoy as well, but not feeling the ones that we are uncomfortable with can be nice.
The tricky part about recovery is that you will never find a coping skill that can provide you with the same emotionally numbing experience. This is because it is not the purpose of coping skills. The purpose of coping skills are to help us sit with our feelings so that we can respond to the situation causing them.
A part of life is feeling emotions, the good as well as the bad. Part of your addiction treatment should be identifying internal triggers, such as difficult emotions that have led to using or drinking in the past. You should then be able to learn about a variety of healthy coping skills that can be used to respond to them.
Without addressing this in treatment, you are more likely to relapse when these challenging emotions come up. This is understandable if you do not know of any alternatives to drinking or using drugs when they come up for you.
Another benefit of dual diagnosis treatment in Ohio is that you would be working with a doctor to determine if you would benefit from medications. Psychotropic medications can be incredibly helpful in managing mental health concerns. Part of your mental illness could be your body's biology, and medication can help balance it out. Using drugs and alcohol to cope is considered self-medicating. Trying out appropriate medicines will likely be more effective.
While we have made progress in recent years, the stigma associated with mental health concerns is still very much alive. Because of this, you may feel ashamed about your illness and try to cover it up. Without addressing your symptoms, you will continue to struggle with your mental health, which will negatively impact your recovery.
Part of what helps challenge the stigma associated with mental health is knowledge. If you have been reluctant to speak with a professional about your symptoms, you may be surprised to learn about the different aspects that go into them. For example, mental health concerns are often viewed as a weakness, when there is little that you have done to lead to it. Learning about your illness can help provide a sense of validation for your struggle and help you drop some of the judgment you are holding against yourself. You will also see that you are not alone and that struggling with both addiction and a mental illness. This is more common than you may have thought.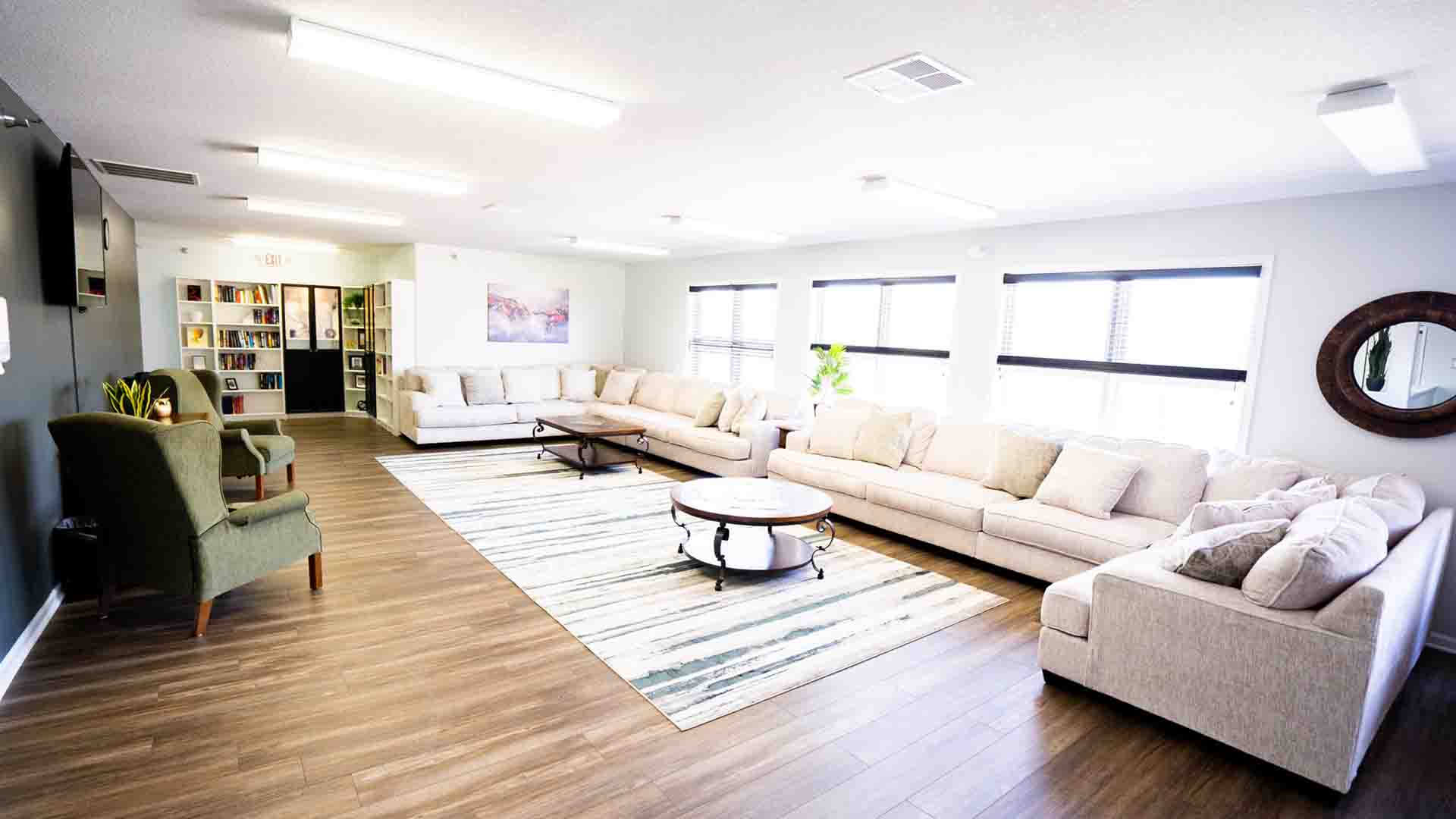 Get In Touch With Us Today
Pick up the phone, fill out a form or chat with us below to get started on your free consultation and treatment assessment.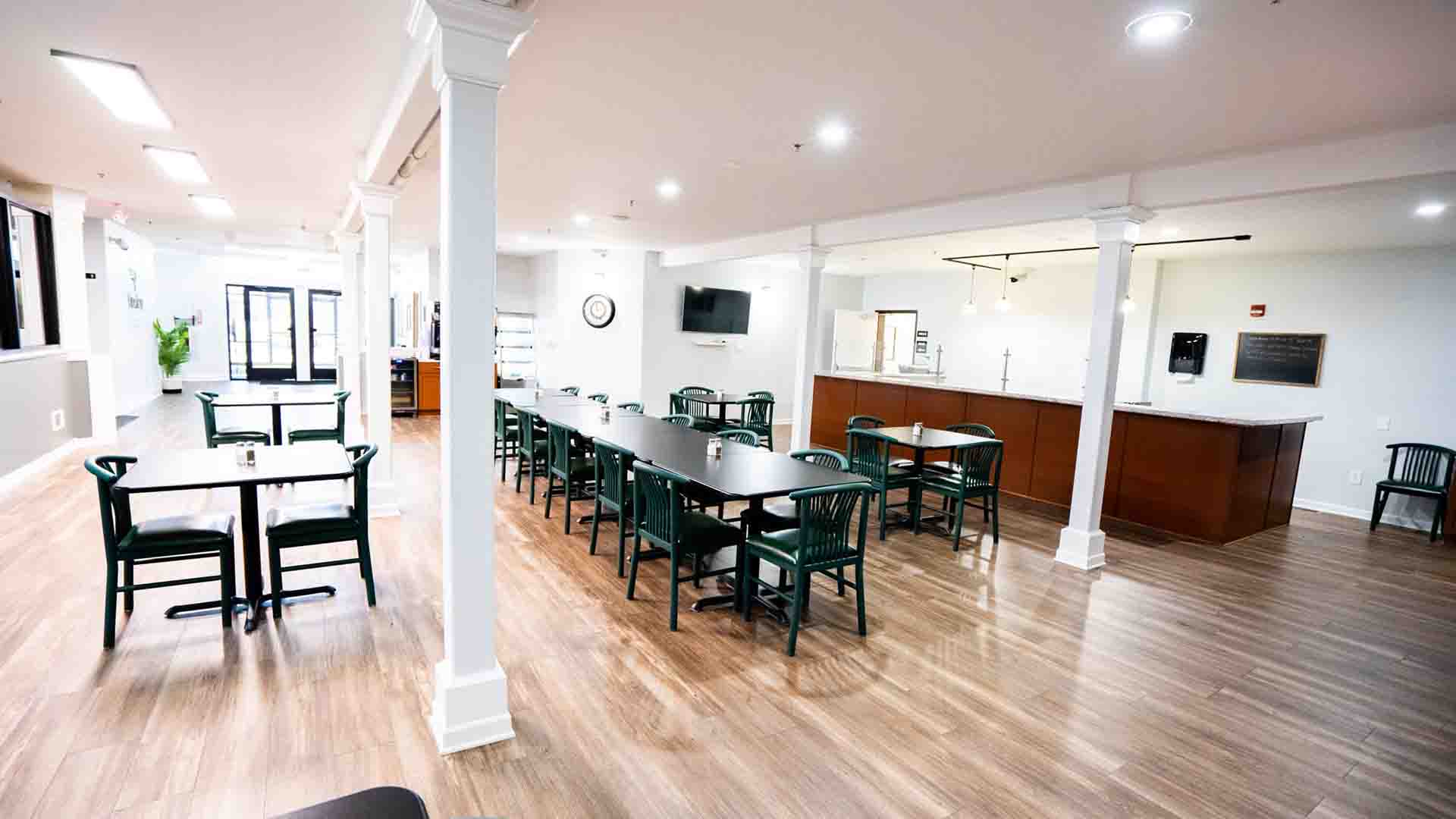 Complete Pre-Assessment
Once you reach a Findlay Recovery Center treatment coordinator, we will do a simple pre-assessment to make sure we're a good fit for you.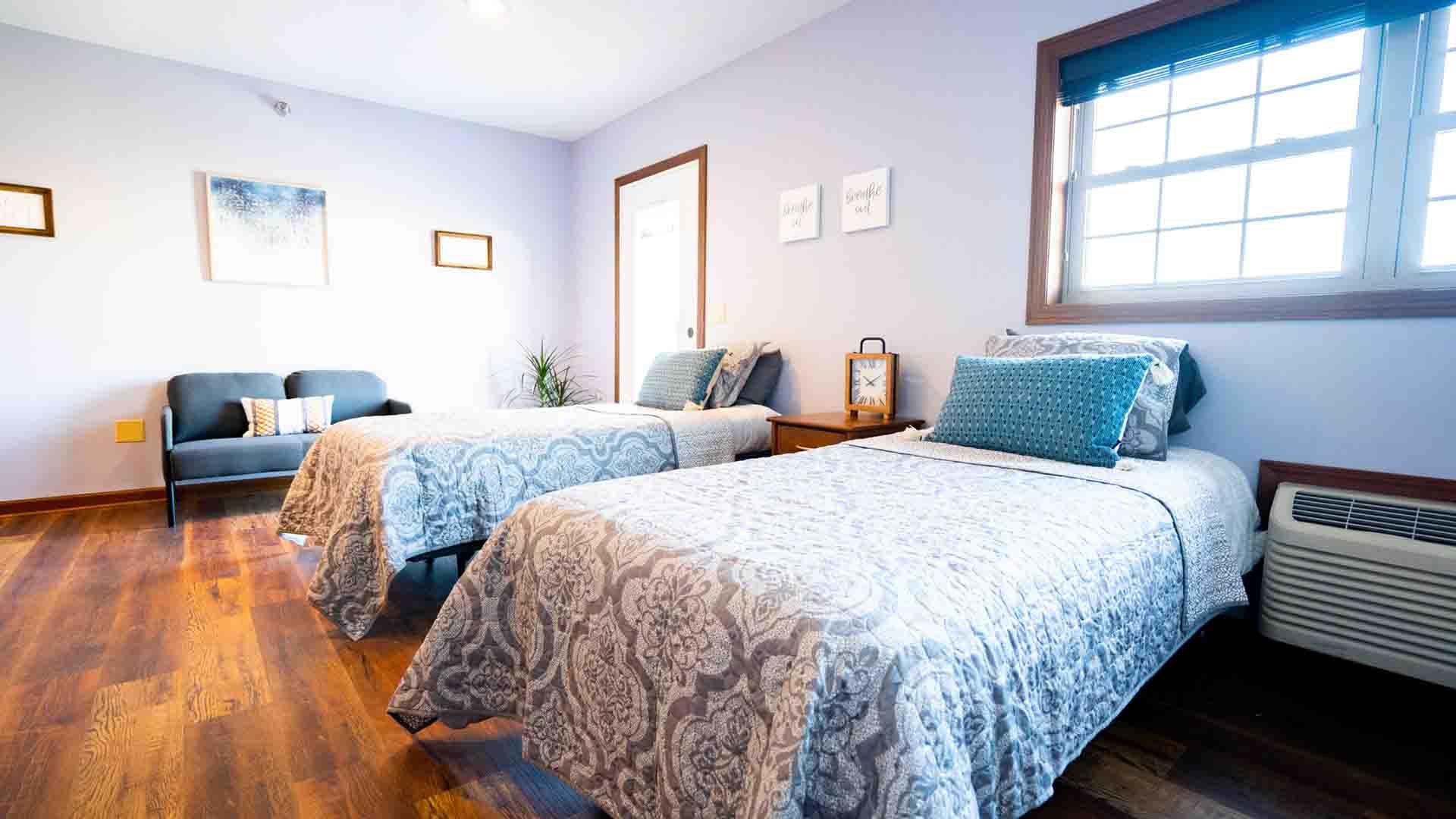 Plan Travel & Admit
Our caring treatment advisors will help plan travel & anything else you need before you enter our drug rehab program in Ohio!
What to Expect from a Dual Diagnosis Addiction Treatment Center in Ohio
​
As with any treatment program, you will want to make sure that the program you choose is the right fit for you. When it comes to dual diagnosis treatment in Ohio, there are a few things that you can look for in a treatment provider.
The first thing to consider would be where you would like to go. The two options would be something closer to home, or a program that puts some distance between you and home. Being away from home can give you space from any stressors that you may have in your environment. Being closer to home can be more convenient for traveling. Both options have pros and cons, so it will come down to what you feel is the best option for you and your recovery.
Since you would be getting help for two concerns, you will want to look at the treatment regarding both. For addiction treatment, the program should offer both group and individual therapy. You should also be educated about the disease concept of addiction. Treatment centers should be utilizing evidence-based approaches for your treatment.
For treating mental health concerns, this is where you would benefit from individual counseling sessions. Individual time with a counselor gives you time to talk about your own struggles and concerns that you may not be comfortable talking about in a group setting. Some treatment programs will offer specialized treatment options for concerns such as PTSD and trauma. Additionally, many of us benefit from taking psychotropic medications. Having a doctor that can walk you through your options and answer questions regarding medication can help alleviate any hesitation you may have about beginning a new medication for your mental health.
Additionally, dual diagnosis centers in Ohio offer additional services that benefit both addiction and mental health treatment. As an example, the treatment center amenities can make a difference in your comfort level during your stay. They may have a gym, yoga classes, or an outdoor space you can use during your free time. Many treatment centers offer alternative therapies, such as creative arts, to help expose you to activities that you can use as leisure activities and coping skills.
Detoxification
Medical drug & alcohol detoxification services in Ohio at Findlay Recovery.
Residential Inpatient
Our residential inpatient rehab program in Ohio is designed to meet your individual needs.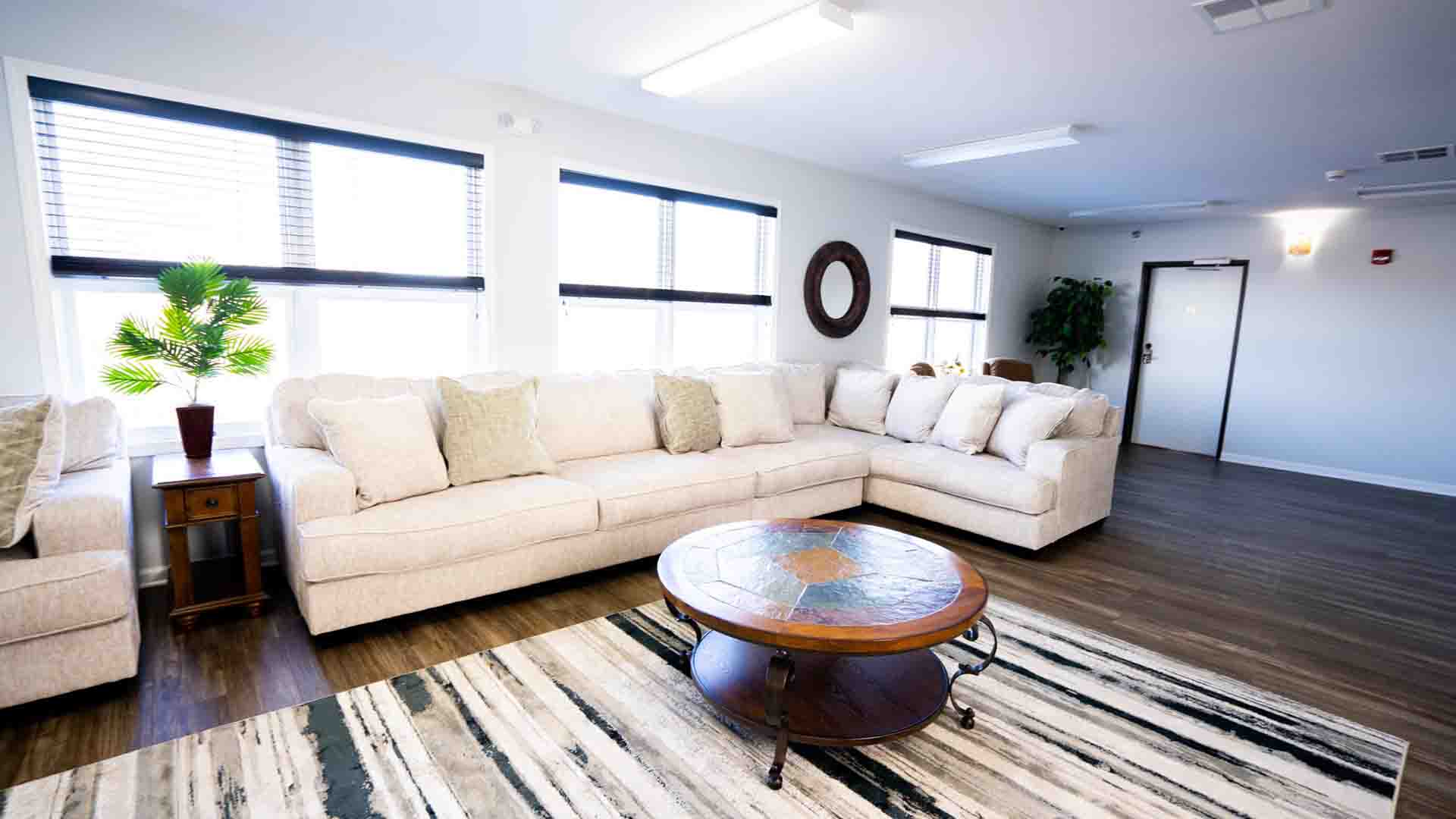 Tailor-Made Therapies
Each client will receive a tailor-made treatment plan that uses a variety of therapies.
Aftercare & Alumni
We help plan every step of your journey from aftercare to alumni events, stay connected.
Completely Heal with Dual Diagnosis Treatment Program in Ohio
​
The Findlay Recovery Center is located in Findlay, Ohio, less than two hours north of Columbus. In our newly renovated facility, you will have access to the highest level of care. We are confident you will find our facility comfortable. 
We would begin by taking the time to meet with you and learn about your addiction and your mental health. Having a solid understanding of both allows us to ensure you get the specialized treatment plan you need. We are a dual-diagnosis treatment center in Ohio, meaning that our staff is trained and qualified to help you with both. 
We use evidence-based practices in both group and individual settings. Our staff understands the struggles in early recovery, as many can remember that time in their own life. We believe that everyone deserves to be treated with kindness and compassion. We are an LGBTQ+ friendly and inclusive environment. 
We have specialized treatment options available for men, women, professionals, and LGBTQ+ individuals. 
We are confident that our addiction treatment program can help set you up for success when it comes to your recovery. Our goal is to help prepare you for the challenges you may experience to avoid you leaving with rose-covered glasses. The changes that will come with your recovery can be positive as well as uncomfortable. Let us support you in this journey.
If you, or someone you know, are struggling with an addiction and a mental health concern, call the Findlay Recovery Center at (855) 605-2135. We have our staff available to answer any questions you may have about our program and treatment options.
GETTING HELP FOR ADDICTION HAS NEVER BEEN SO EASY