Alcohol Addiction
Rehab in Ohio ​
Alcohol addiction affects millions of people every year, and Ohio is no exception. Those struggling with alcoholism often find it difficult to overcome their addiction on their own. Fortunately, there are various rehab centers in Ohio that offer comprehensive programs focused on treating alcohol addiction. Our center provides a safe and supportive environment where individuals can receive the treatment they need to overcome their addiction. The process can be challenging, but with the right support and a strong commitment to recovery, those struggling with alcohol addiction in Ohio can achieve long-term sobriety and lead a fulfilling life.
UNDERSTANDING ALCOHOL ADDICTION
Introduction to Alcoholism Treatment in Ohio
Not everyone who drinks is destined to develop an addiction to alcohol. However, the more often one drinks to excess, the more one will struggle to avoid an adverse relationship with alcohol. Problem drinking describes many variations in drinking severity from occasionally drinking in excess (also referred to as binge drinking) to alcohol dependence and alcoholism (now referred to as an alcohol use disorder). Diagnosing an alcohol addiction is far from simple. There are many shades of gray that fall between occasional drinking and addiction. For most, an occasional drink does not evolve into a substance use disorder. Others, for various reasons unique to the individual, have a more complicated relationship with alcohol. To have a drinking problem, it is unnecessary to exhibit all of the symptoms of an alcohol use disorder as defined in the Diagnostic and Statistical Manual of Mental Disorders (DSM). Even if you only have a few symptoms, you could still benefit from seeking alcohol addiction recovery.
LEARN MORE ABOUT THE DISEASE
Called by many names, alcoholism is an illness that does not discriminate based on age or any other demographic. The National Institutes on Alcohol Abuse and Alcoholism estimate over seventeen million American adults ages eighteen and over struggle with an alcohol use disorder to varying severities. Also, another nine million adolescents between ages twelve and seventeen meet the diagnostic criteria for an alcohol use disorder. 
Unlike addictions or dependencies on many other substances, alcohol addiction takes time to develop. In the clinical setting, alcohol use disorders are classified according to severity levels provided in the Diagnostic and Statistical Manual of Mental Disorders, Fifth Edition, or DSM-5. Alcohol addiction is unique to the individual, and no two people will present or experience alcoholism in the same way. Because of this, the DSM-5 lists eleven criteria to help mental health and medical professionals accurately diagnose the presence and severity of an alcohol use disorder.  You do not need to have all of the criteria to struggle with an alcohol use disorder. Generally, if you experience two or three criteria, it is considered a mild disorder; four or five are deemed moderate, and six or more are considered severe. Someone is usually diagnosed with an alcohol use disorder when their drinking interferes with work, school, family, and other responsibilities, or they continue to consume (or crave) alcohol despite known harmful consequences.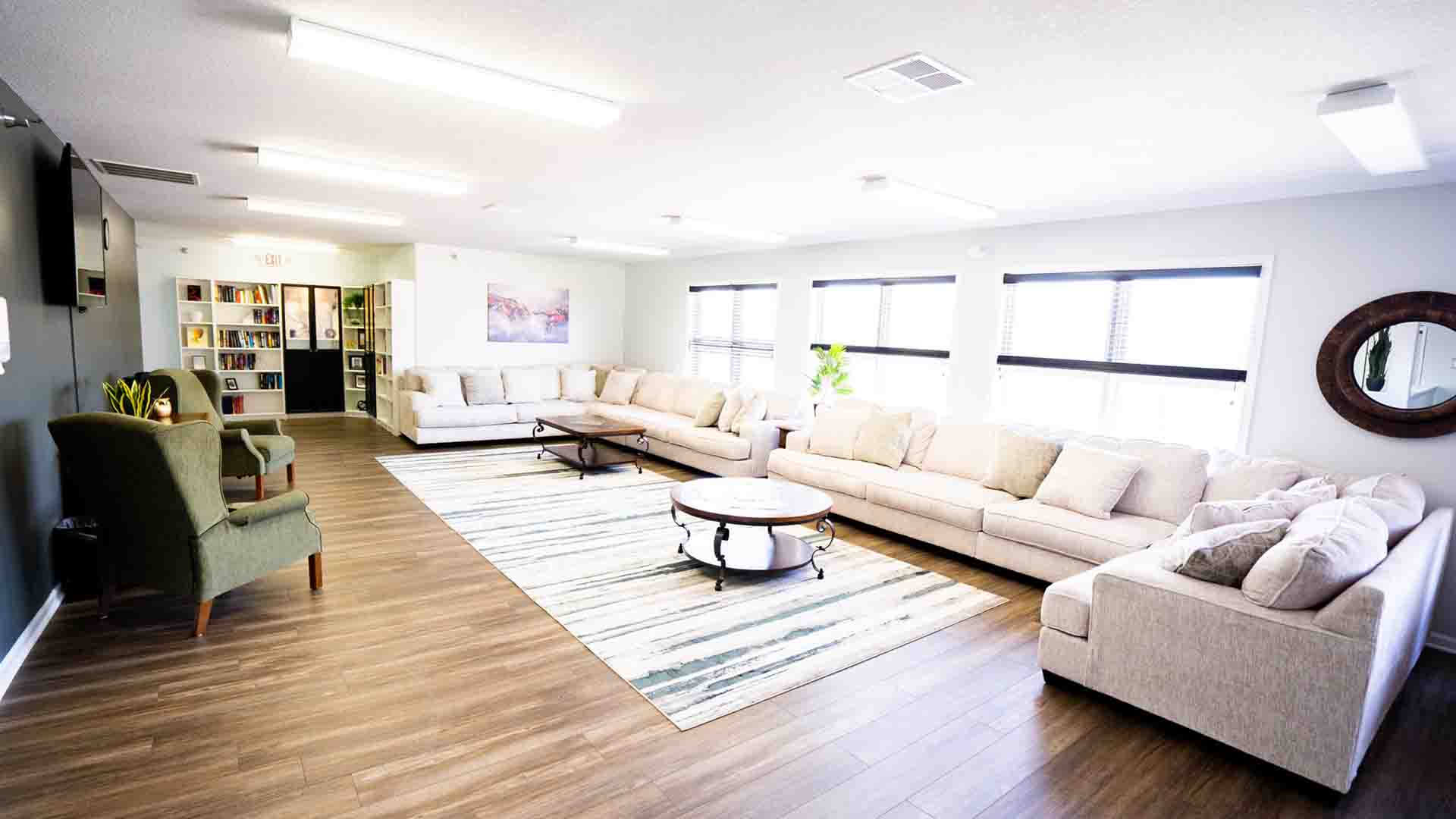 Get In Touch With Us Today
Pick up the phone, fill out a form or chat with us below to get started on your free consultation and treatment assessment.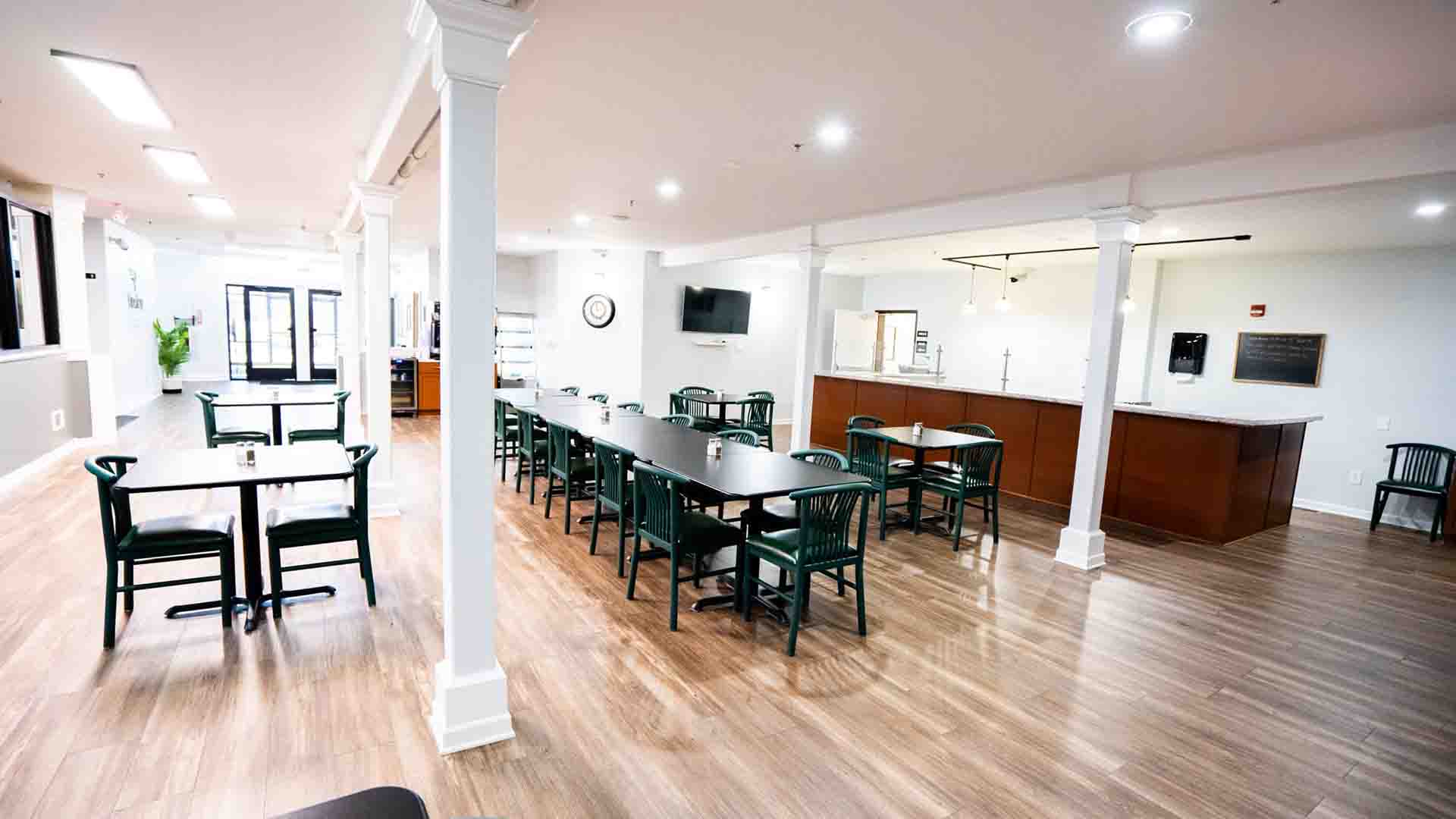 Complete Pre-Assessment
Once you reach a Findlay Recovery Center treatment coordinator, we will do a simple pre-assessment to make sure we're a good fit for you.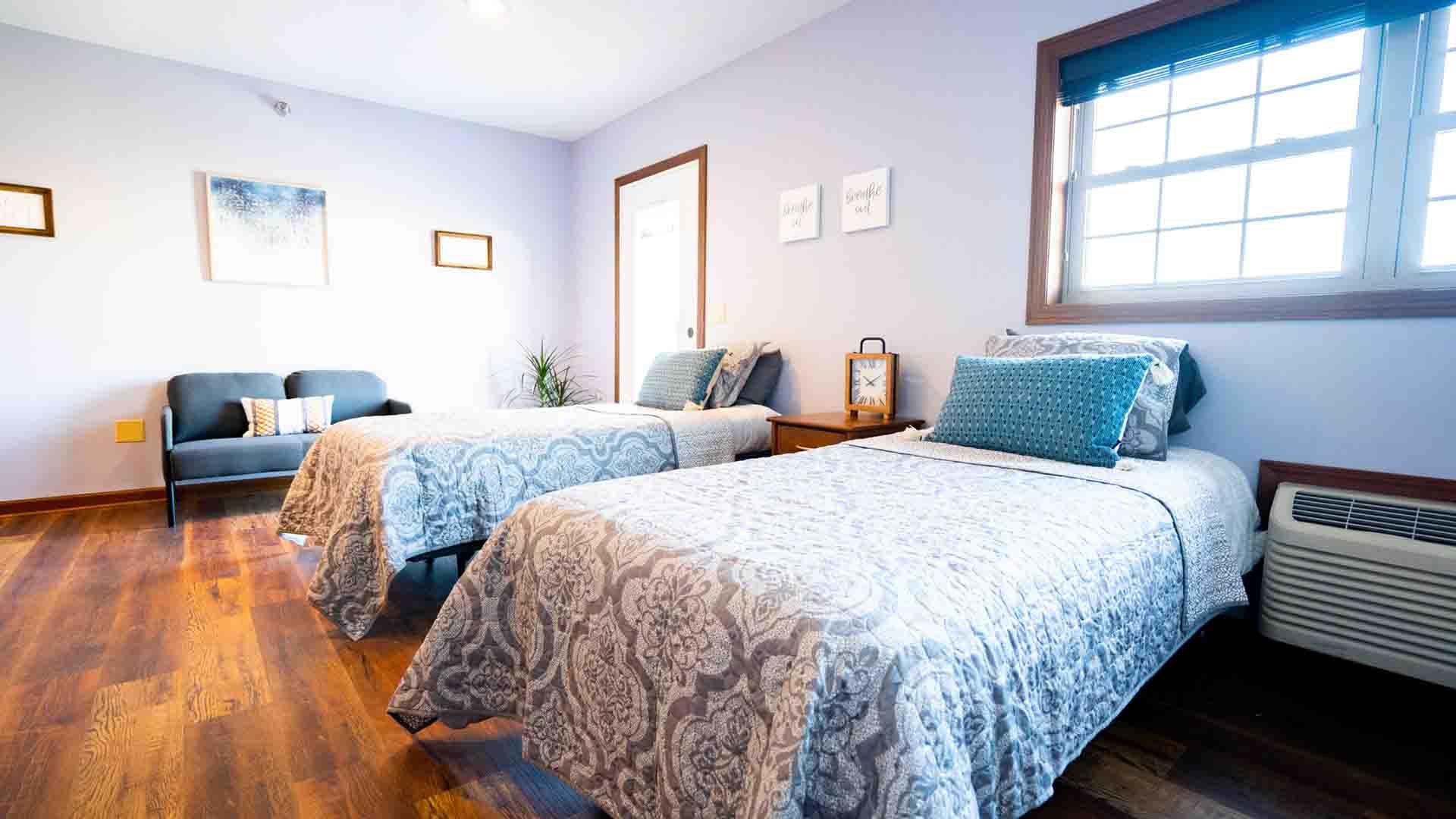 Plan Travel & Admit
Our caring treatment advisors will help plan travel & anything else you need before you enter our drug rehab program in Ohio!
KNOW THE SYMPTOMS AND SAVE A LIFE
What are the Signs of Alcoholism?
​
Alcohol addiction presents both physical and psychological symptoms. The eleven criteria given in the Diagnostic and Statistical Manual of Mental Disorders, Fifth Edition, address both of these elements. When someone struggles with an alcohol addiction or alcoholism, they are likely to experience both physical and emotional struggles. If left untreated, abuse of alcohol can quickly evolve into something severe and potentially life-threatening. Understanding the warning signs of alcoholism is vital to ensuring you or a loved one receives early access to alcohol addiction treatment. Some of the most common signs of alcoholism include:
Sudden changes in mood or frequent, unexpected mood swings
Changes in cognitive ability such as difficulties with short-term memory or blackouts
Increased isolation and voluntary distancing from friends and family
Choosing to drink over addressing essential responsibilities and obligations
Changes in appearance and increased lack of concern about hygiene and personal care
Drinking alone or finding "reasons" or excuses to drink
Craving alcohol when one is unable to access alcohol or is not drinking
No matter how minor or severe, any symptoms of an alcohol use disorder should not be ignored. Without treatment, an alcohol use disorder can quickly get worse, putting both your emotional and physical health at risk.
The Types of Alcohol Treatment Centers in Ohio
​
Deciding to get sober from alcohol is a difficult decision and one that should not be undertaken without the support of professional addiction treatment. Detoxing from alcohol is often more challenging than many other substances. Quitting alcohol suddenly, also called "cold turkey," can be dangerous and, in some cases, fatal. It is essential to receive proper medical care and support while detoxing from alcohol addiction at a detox center in Ohio like Findlay Recovery Center. During withdrawal, your body attempts to readjust to functioning without alcohol. This process can lead to various symptoms and complications. The most severe effects of withdrawal can include dangerous symptoms, including delirium tremens (DT), shaking, headache, high blood pressure, seizures, hallucinations, nausea, and confusion. These are the symptoms that, depending on the severity of the addiction, can be fatal. For these reasons, detoxing in a professionally monitored environment under medically supervised detox is crucial to your safety and success. Once detox is complete, generally within three to seven days, you can seamlessly transition to our inpatient addiction treatment in Ohio. 
KNOW THE SYMPTOMS AND SAVE A LIFE
How Our Alcohol Rehab in Ohio Can Help You Get Sober for Good
​
No matter the severity of your alcohol addiction, seeking alcohol treatment is a vital first step in the recovery process. The journey to defeating alcoholism should be made with medical professionals' support and guidance in a treatment facility with staff experienced in medical detox and alcohol addiction disorders. Participating in our alcohol rehab in Ohio can provide you with essential guidance and support throughout your entire treatment process. After rehab ends, we will help ensure your aftercare plan is in place with access to support groups and counselors to help you during early and long-term recovery. A comprehensive treatment program at an alcohol rehab in Toledo, Ohio, and a strong aftercare plan will provide essential support as you work towards maintaining your sobriety. Support groups are also an essential element of recovery. They offer the opportunity to develop relationships with a group of like-minded peers who are also focused on supporting each other's sobriety. These vital relationships are essential during times of stress or triggering situations. 
HEALING & LASTING RECOVERY BEGINS NOW
Get the Help You Need from a Program That Cares
​
Choosing to seek alcohol addiction treatment, although challenging, is only the first step on your journey to recovery. At Findlay Recovery Center, we will work with you to develop a unique and individual alcohol addiction treatment plan that focuses on meeting your specific addiction treatment needs and goals. Using a combination of evidence-based traditional therapies and holistic, alternative therapy options, our alcohol rehab in Toledo, Ohio, provides addiction treatment designed to ensure you have the best opportunity for attaining and maintaining sobriety. If you are ready to defeat alcoholism, contact us today.
Our Ohio Treatment Services
​
Detoxification
Medical drug & alcohol detoxification services in Ohio at Findlay Recovery.
Residential Inpatient
Our residential inpatient rehab program in Ohio is designed to meet your individual needs.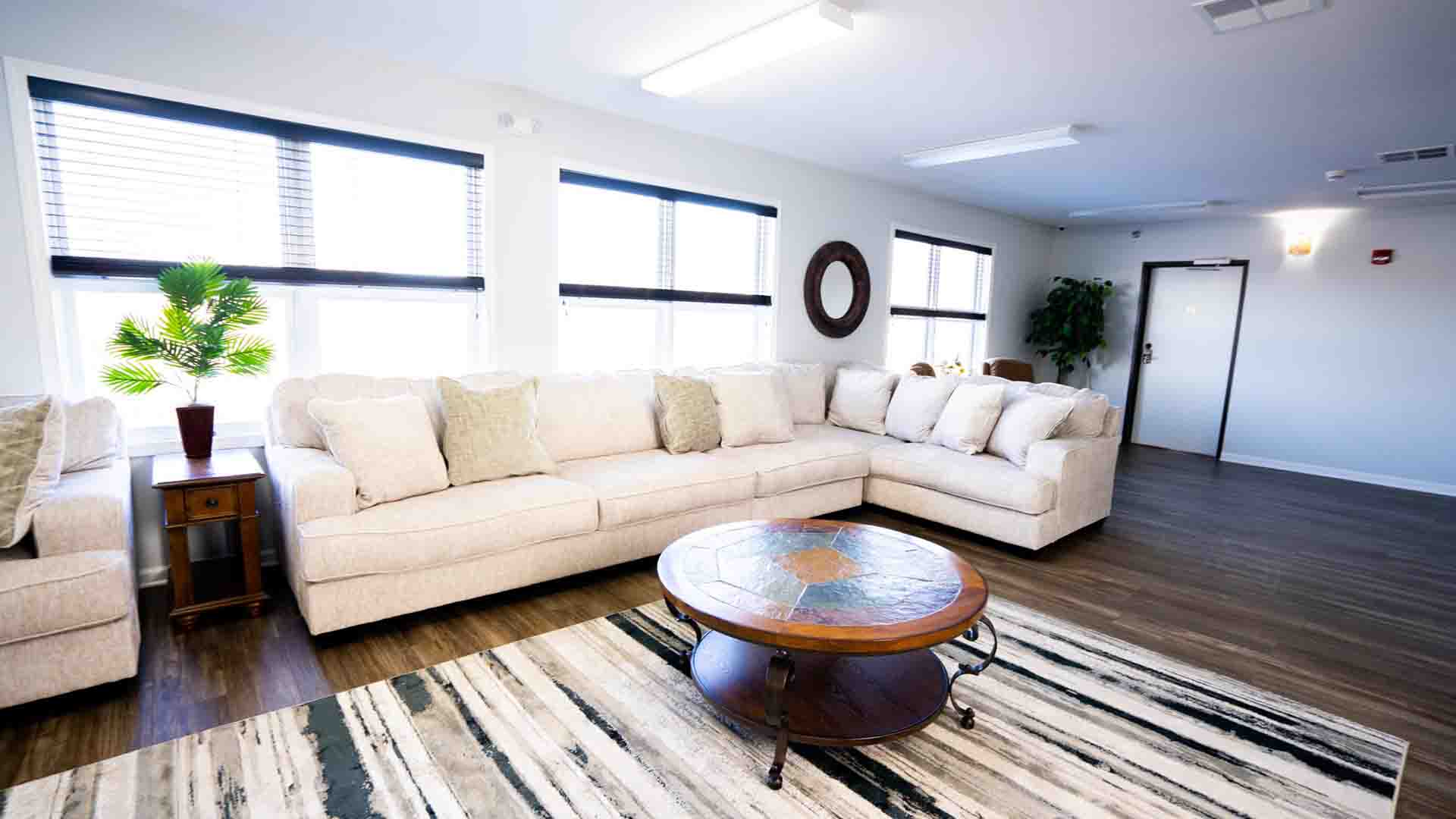 Tailor-Made Therapies
Each client will receive a tailor-made treatment plan that uses a variety of therapies.
Aftercare & Alumni
We help plan every step of your journey from aftercare to alumni events, stay connected.
GETTING HELP FOR ADDICTION HAS NEVER BEEN SO EASY